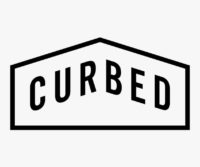 Nadine Maleh remembers exactly when her priorities in architecture came sharply into focus. She had gotten her master's in architecture at the Illinois Institute of Technology and moved to California, where she began designing hotels in Asia and corporate office interiors. After five years of less-than-inspiring design (which included a memorable trip to Las Vegas, at the request of a client, for "inspiration"), she was ready for a change.
"I was feeling like this wasn't the reason I went to architecture school," Maleh says. As she questioned the type of architecture she actually wanted to pursue, Maleh happened to catch a 60 Minutes feature on Rosanne Haggerty, founder of the housing organization Common Ground Community (now called Breaking Ground).
The piece showed how Haggerty, considered a pioneer for her work in supportive housing development, had transformed welfare hotels into supportive housing for the formerly homeless. "I wrote her name down in my notebook," Maleh says. "I thought, Someday I'm going to meet her."
In 2001, Maleh and her husband moved to New York City. She worked as a freelance designer for eight months before landing an informational interview with Common Ground Community, conveniently headquartered in New York. Her talk with Haggerty ended up as a job, which Maleh began in 2002.
Maleh had never worked for an architecture firm in New York City, but was suddenly in the midst of an organization known for taking on projects with complicated site issues and coordination between various stakeholders. "[Nadine] took on two projects early on that were very complex," says Haggerty.
Common Ground Community had purchased a men's lodging house on the Bowery and was working with its residents to build supportive housing. The organization was also renovating the former Robert McBurney YMCA in Chelsea. The renovation would bring 207 units of supportive housing for low-income or formerly homeless adults, and also house a career development program for young adults who were "aging out" of foster care.
In these early projects, Maleh began to develop her unique skill set: "Paying attention to physical design challenges, as well as the human design needs," as Haggerty puts it. "Nadine is so grounded about the idea that design matters to everyone, especially the people who can't purchase it on their own."
Maleh cites her work on the Bowery—a project than spanned a decade—as one of the most transformative projects of her career. "When I started working with the men in the lodging house, women had never been allowed inside," Maleh says.
The building hadn't been exterminated in years, bathrooms did not have stall doors, small bedroom cubicles were blocked off with plywood and chicken wire. First, Maleh had to gain resident trust—"It was a slow process of just showing up, being there, listening, having a back and forth," she says.
One illuminating exchange came from a discussion of doorways to be used in the building. There wasn't much privacy between bedrooms and common spaces in the lodging house, and Maleh proposed adding dutch doors to bedrooms to maintain that openness.
"One of the men asked me what kind of door I had at my house. I told him I had a regular door, with a lock to get into my apartment. Then he asked, why would I want anything different than what you have?" Ultimately, the bedrooms were outfitted with traditional doors with locks.
"It's design that goes the extra step," Maleh says. "You're designing and constantly checking about making no assumptions." From there on out, she strove for those moments with her clients, in which she sheds any pre-conceived design notions to best tailor to their needs. "I'm always asking, what's my 'dutch door' scenario?" she says.
Last year, Maleh assumed the role of executive director at the Institute for Public Architecture (IPA) and continues to work with Haggerty as a senior advisor for Community Solutions, an organization Haggerty launched after leaving Common Ground. Her most recent focus on public housing falls in synch with the controversial plan to re-imagine and add market-rate housing to such sites. At Community Solutions, Maleh has spent the past few years working with public housing residents in Brownsville, Brooklyn, to potentially retrofit the buildings through building improvements, activating streets and enlivening the landscape.