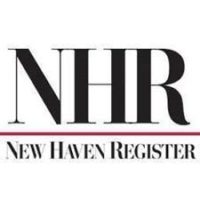 Following an eight-year stint with the U.S. Air Force in Southeast Asia in the 1970s, John Watts was a computer technician for the federal government for 16 years.
"This is where I received care, understanding and appreciation of me and my problems," Watts said, and proudly added he has been sober for close to nine years. "Whenever I fall, I know I can count on this Errera Center."
When Watts left his job more than a decade ago and fell into depression and alcoholism, he also became one of hundreds of veterans across the state to be classified as chronically homeless — what the
U.S. Department of Housing and Urban Development
defines as "homeless individuals with disabilities who have either been continuously homeless for a year or more or have experienced at least four episodes of homelessness in the last three years."
There were 4,047 homeless people in Connecticut in 2015 — including 282 homeless veterans and 538 chronically homeless individuals, according to the
2015 Annual Homeless Assessment Report
to Congress released in November.
At least 47,725 veterans were homeless nationwide on a single night in January 2015, with 34 percent unsheltered that night. The vast majority of homelessness veterans were men, with fewer than 10 percent (4,338) women, according to the AHAR study.
And those numbers reflect a decrease from years ago. According to the study, the nation saw a 35 percent decrease in the homeless veteran population between 2009 and 2015. There was a 4 percent decrease between 2014 and 2015.
Gov. Dannel P. Malloy announced in August that chronic homelessness for veterans had been eradicated in Connecticut and that no individuals would be in a state of chronic homelessness by the end of 2016. This initiative has included improvements in cooperation by agencies and outreach to chronically homeless individuals, faster response time of services provided, and development of more permanent housing for those who were formerly homeless.
During a press conference on homelessness Friday in New Haven, Malloy said he initially felt skeptical about the state's ability to end chronic homelessness among veterans. He said the state is working toward ending chronic homelessness for all individuals.
"We really are a leader in this regard," Malloy said. "I think maybe Connecticut is only starting to appreciate this about what we're doing."
Connecticut has been on track to reduce the chronic homeless population for some time. Connecticut was among the top five states that had a decrease in the number of chronically homeless individuals between 2014 and 2015, according to the AHAR study. The state had a 47 percent decrease — the greatest of any state — in the number of chronically homeless individuals between 2014-15, reducing its homeless population by 488 people.
'FUNCTIONAL ZERO'
"The bottom line is that when someone falls into homelessness, we can, in a certain number of days (90 or less), get them into permanent housing," said Laurie Harkness, director of the VA Errera Community Center in West Haven. "We're moving from reacting to being preventative."
Connecticut has reached a point of "functional zero," Harkness said, meaning that agencies now are able to identify veterans as soon as, or even before, they fall into homelessness and provide the services they need right away. She added that every case is different, and many people are able to come out of homelessness on their own, even without financial support.
"People are homeless for a reason … and they are going to need ongoing support," Harkness said.
Some of the reasons veterans fall homeless may include losing a job or struggling with a physical or mental disability, Harkness said. She added that many young veterans would rather give up an apartment than a car, and most younger veterans who are homeless actually live in their cars.
One of the biggest challenges facing Connecticut when this initiative was adopted was setting up an effective outreach program, Klein said, adding that sometimes the homeless population is one that does not want to be found.
"We have a system in place to quickly and routinely identify any veteran who would be entering a pattern of chronic homelessness," she added.
The push to end chronic homelessness among veterans has created a system in which agencies are better at finding veterans vulnerable to homelessness, and reaching out to them faster, Klein explained.
Kaitlin Marinelli, communications coordinator for Homes for the Brave, an applied behavioral rehabilitation center for veterans based in Bridgeport, said that she believes politicians have been genuine in their claims that chronic veteran homelessness has been eradicated in the state.
"We couldn't say they've been misleading," Marinelli said. "We've ended chronic homelessness. …It's a pretty specific definition."
She said that while not every veteran is off the street, both government and non-government agencies are now better at identifying individuals in need and finding them housing and other resources more quickly.
"All of the agencies are really working together to meet the goal of ending homelessness entirely," Marinelli said.
"Unless you have housing (available) people are going to sit here and just take advantage of good resources," Cunningham said.
And the housing in which individuals are placed has to be subsidized and affordable, so individuals can stay and continue to build their lives, she added.
Nationwide, there are 830,120 year-round beds available for homeless and formerly homeless people, according to the AHAR study. These beds include emergency shelters, safe havens, transitional housing, rapid rehousing projects and permanent housing. According to the study, 462,267 (51 percent) of these year-round beds are dedicated to homeless people. The remaining 403,853 are mainly reserved for formerly homeless people.
There are 107,532 beds dedicated to homeless veterans, with two-thirds of these being permanent supportive housing, defined as, "long-term housing with supportive services for formerly homeless people with disabilities," the study noted.
The shelter works closely with the VA medical center in West Haven to get veterans connected with the right providers when they come into the shelter, DiCara said.
"As soon as they come in, we connect them with the services they need and an apartment," DiCara said.
VETERAN-SPECIFIC CARE
Chuck Hope, 54, joined the U.S. Army as a teenager when he entered the U.S. Military Academy at West Point.
Several years ago, long after he left the service, Hope was arrested on a larceny charge. Knowing he did not commit the crime he was charged with, Hope held out for nine months in the penitentiary, refusing any plea deals proposed by prosecutors. In the end, he was released, but because he no longer had a home to return to, he was sent to the VA and classified as homeless.
Like Watts, Hope said what he appreciates most about the Errera Community Center is the access to peer support groups that he can still participate in, long after he has moved into his own apartment. Both men touted camaraderie as the best medicine in recovering from homelessness.
"I live for that, the groups that have peer support," Watts said. "I come here now to reinforce my journey and my recovery… I finally got what I needed here."
The Errera Community Center has 75 staff members dedicated to helping veterans who are in danger of becoming or are already homeless. Maureen Pasko is the director of the homeless program at the center and said that her staff works with an average of about 80 veterans of all ages every month.
For some veterans living paycheck-to-paycheck, especially in a place like Connecticut that has a high cost of living, "one little bump in the road can be a crisis," Pasko said. "The goal is to have those episodes be brief and rare."
In addition to open access clinics for health care, the center also offers legal services for veterans in danger of eviction, as well as 165 transitional housing beds while permanent housing is sought and secured. Now that chronic homelessness for veterans in Connecticut has reached a functional zero, Pasko said the new primary focus is employment and giving veterans a better quality of life.
It's important for shelters and centers to have veteran-specific programs, Cunningham said, because their experiences are so different from others. Part of the chronic homeless definition is having a disability. Many veterans struggle with post traumatic stress disorder or have physical disabilities from their time in the service, she said.
"I cannot imagine what it would be like to be in a conflict," Cunningham said. "It's beyond what I can even imagine."
ZERO: 2016
The push to end chronic homelessness among veterans was part of a greater effort to end chronic homelessness among all populations in the state by the end of 2016. Connecticut is one of only four states, including New Mexico, Rhode Island and Utah, to make a statewide pledge in this effort, though dozens of municipalities and counties around the country have joined the effort.