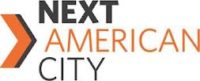 …"It's striking that in the last seven years, there have been two rezonings on the Upper West Side, and Brownsville hasn't been touched," said Raju Mann, director of planning at the Municipal Arts Society (MAS), an influential non-profit in planning and preservation circles with its own reputation for Manhattan-centric thinking. "That's an area where the regulatory framework doesn't support the investment we want to see, and the city wants to see."
Starting in November 2011, Mann embarked on a three-year planning analysis of Brownsville. He and his colleague Mary Rowe, vice president and managing director for MAS, are at the moment gathering information on potential development sites – roughly 8 percent of the land here is vacant – and strategizing on how to spur economic activity and strengthen commercial corridors.
Mann said efforts are "several steps back" from the realization of the imaginative vision that won headlines in the fall of 2011 when their partner organization, the Brownsville Partnership (a multi-agency collaborative that's part of the national anti-homelessness non-profit, Community Solutions), debuted a master plan by architect Alexander Gorlin.
Using infill development and lightweight rooftop additions, Gorlin's concept would add up to 1,000 new housing units to four adjacent public housing complexes spread over 60 acres, without displacing any tenants or demolishing any buildings. (Brownsville is home to one of the largest concentrations of high-rises managed by the New York City Housing Authority.) Through-streets would replace underutilized plazas and parking lots, and new space would be carved out for retail and urban agriculture.
"We think activating [underutilized] spaces…will decrease the feeling of isolation and create safer spaces," said Gerald Thomas, the Brownsville Partnership's managing director. Thomas also wants to see the area's abandoned and city-owned land put to better use, perhaps for mixed-income and affordable senior housing.