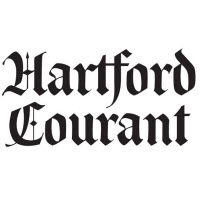 A $34 million renovation of the long-vacant M. Swift & Sons factory in Hartford is now under construction and will bring jobs and new businesses to the Northeast neighborhood.
But after years of planning, a challenge remains: fully selling the neighborhood of African-Americans and Latinos on the food business and incubator project.
"Looking at the trends around the nation, gentrification was a big issue, a concern that this would drive up property values, tax rates, people would start to lose their houses," said John J. Thomas, coordinator of community outreach in Hartford for the factory's developer, New York-based nonprofit Community Solutions.
"And another group of people who don't look like us or have our narrative come in here and pretty much create a prosperous environment was a real big issue and continues to be," Thomas, an African-American and lifelong neighborhood resident, said.
The nonprofit's vision for the 65,000-square-foot factory on Love Lane is for area residents to come in at the entry-level and then learn skills that could help workers move on to better and higher-paying jobs or perhaps start their own businesses. One anchor tenant, Bear's Smokehouse Barbecue, will hire workers to prepare food for its restaurants and another tenant, an indoor hydroponic farm, will train employees to grow food.