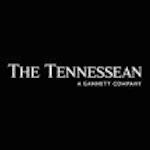 Back home from a difficult Army tour in Iraq, it didn't take long for Kyle O'Hair's life to unravel.
There were nightmares, anxiety and memories of death. He got hooked on drugs. He divorced. He spent time in jail. And he found himself homeless, haunting soup kitchens and shelters.
"You just want to be rid of the feelings," said O'Hair, a 35-year-old discharged soldier who served as a .50-caliber gunner in Iraq in 2004.
Today he's among those targeted by an ambitious veteran housing effort among Mayor Greg Fischer, the Coalition for the Homeless and the Department of Veterans Affairs that is accelerating as it nears its goal of "ending" veteran homelessness in the area by the end of 2015.
Emulating cities such as Phoenix and Salt Lake City, which have already reached the goal, Louisville is ramping up its "housing first" approach that combines federal and local rent vouchers with case management, substance- and mental-health treatment and rapid-assistance grants to return evicted vets to apartments.
Nashville is in the midst of a similar campaign, with the city's leading homelessness advocacy group working to house every homeless veteran in Nashville before 2016. How's Nashville, a coalition of several local nonprofits led by the Metropolitan Homelessness Commission, announced the goal in November, along with its partnership with Community Solutions' Zero: 2016 campaign. The campaign is working with 69 communities nationwide to bring all homeless veterans into housing by December 2015.