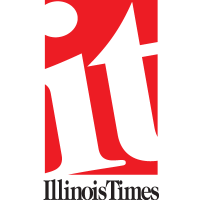 In Rockford, for example, homelessness is "functional zero," meaning that a person who becomes homeless is helped back into stable housing within a month. The number of homeless people is estimated based on a snapshot at a point in time. In January 2020, there were an estimated 294 homeless individuals in Springfield.
Communities need to have a designated planning organization in order to apply to the U.S. Department of Housing and Urban Development for federal funding to address homelessness. The Heartland Continuum of Care serves as the primary HUD-designated body for homelessness planning. Community members can find out more and get involved through the Heartland Continuum of Care website www.heartlandcontinuum.com and Facebook page. "I hope our community will lean in and help us," says Kelker. He encourages citizens to take the time to become educated on the issues, listen to outside experts and share their views with the professionals leading this process.
"Caring for our most vulnerable is one of our biggest community priorities," says Stremsterfer.
"Homelessness is a complex challenge, but it is solvable," says Sabo. "We need to walk with people where they are and put the best possible systems in place to help them take the next steps."