Media Contact: Sarah Quarantotto
Phone: 434-847-1101
Email: sarah@miriamshouseprogram.org
The City of Lynchburg and the four surrounding counties joined an elite group of 12 communities in the country that have reached functional zero on veteran homelessness, a milestone that indicates fewer veterans experience homelessness than can be routinely housed in a month.
It has sustained this milestone since February 2020, proving its homeless response system can ensure veteran homelessness is rare and brief even as new veterans experience a housing crisis.
Lynchburg's area homeless response system will now focus on protecting this achievement in the face of impending inflow on homelessness expected to come from COVID-19.
LYNCHBURG, VA — The City of Lynchburg and the four surrounding counties has become just the 12th community in the country to achieve functional zero for veteran homelessness, a dynamic measure for ending veteran homelessness. The Lynchburg area reached this milestone in February 2020 and has sustained it throughout the COVID pandemic. The community will be focused on protecting this achievement in the face of an expected inflow in homelessness from COVID-19.
Reaching functional zero for veteran homelessness means that fewer veterans are experiencing homelessness than can be housed in a month. This certification comes from Built for Zero, a national initiative of more than 80 cities and counties across the country working to measurably end homelessness, led by the nonprofit Community Solutions.
This is the achievement of the Central Virginia Continuum of Care, led by Lynchburg-based Miriam's House, indicating that the community has created a data-driven system that can keep homelessness rare and brief when it occurs. Thirty-two area organizations worked together to achieve this milestone.
"Today's announcement celebrates a team effort that has made homelessness among veterans rare and brief when it occurs, and it has inspired confidence that we can maintain this reality for veterans in the Lynchburg area," said Sarah Quarantotto, Executive Director of Miriam's House. "What this does not mean is that our community will never see another homeless veteran again. But what this accomplishment does mean, is that we have the resources, capacity and teamwork to serve every veteran that does become homeless in our community."
"This is an accomplishment to celebrate, and it is one to protect in the face of an impending surge in homelessness," Tab Robertson, Board Chair, Central Virginia Continuum of Care. "Now more than ever, it is important to have a system capable of keeping homelessness rare and a brief and passing experience when it occurs for our veterans. Functional zero is never a finish line, but by achieving and sustaining it so far, we have proven what is possible."
The coalition of partners worked together to ensure veterans have strong systems of support to exit homelessness, particularly critical in the midst of a pandemic for a population at high risk of infection, complication, and even death.
"Lynchburg demonstrated that a community can successfully address homelessness when the right players come together with a shared goal," said Lynchburg Mayor MaryJane Dolan. "This achievement wouldn't have been possible without the hard work of multiple organizations working together and the use of real-time data to identify each veteran in need of shelter and support. We understand it will be critical for us to continue working together to sustain this progress in the face of this global pandemic. This is just another example of how by working together we are Lynchburg Strong!"
"The milestone achieved in Lynchburg and its four surrounding counties reminds us as a nation that we are capable of solving our most vexing social problems when public, private and non-profit organizations work together toward common goals," said Veteran Affairs Secretary Robert Wilkie. "I applaud all members of the team, including VA staff, for their vital work in this endeavor, and I remain confident that the additional funds allocated by the Trump administration under the Coronavirus Aid, Relief and Economic Security (CARES) Act to assist vulnerable Veterans will help sustain the gains achieved in Central Virginia and accelerate progress in reducing Veteran homelessness in other communities."
"Care for our Veteran community doesn't begin and end with the VA. The work of the Central Virginia Continuum of Care and the dozens of organizations that support Veterans in Lynchburg show that Veteran homelessness is an issue we can solve," said Rebecca Stackhouse, Executive Director of the Salem VA Health Care System. "Functional zero isn't zero; but it is an enormous step in the right direction, defending the life and dignity of our Veterans as they have defended ours. I'm proud of the work that's been done and excited to see how the community builds upon the success of being only the 12th community in the nation to reach this point. I hope we can celebrate similar accomplishments throughout Southwest Virginia in the near future."
MEETING TWO STANDARDS FOR ENDING VETERAN HOMELESSNESS
This milestone builds on an achievement in 2015, when the state of Virginia met the federal criteria and benchmarks for ending veteran homelessness set by the United States Interagency Council on Homelessness (USICH). While that milestone was important, it was based on a snapshot of how the entire state was performing when it was certified.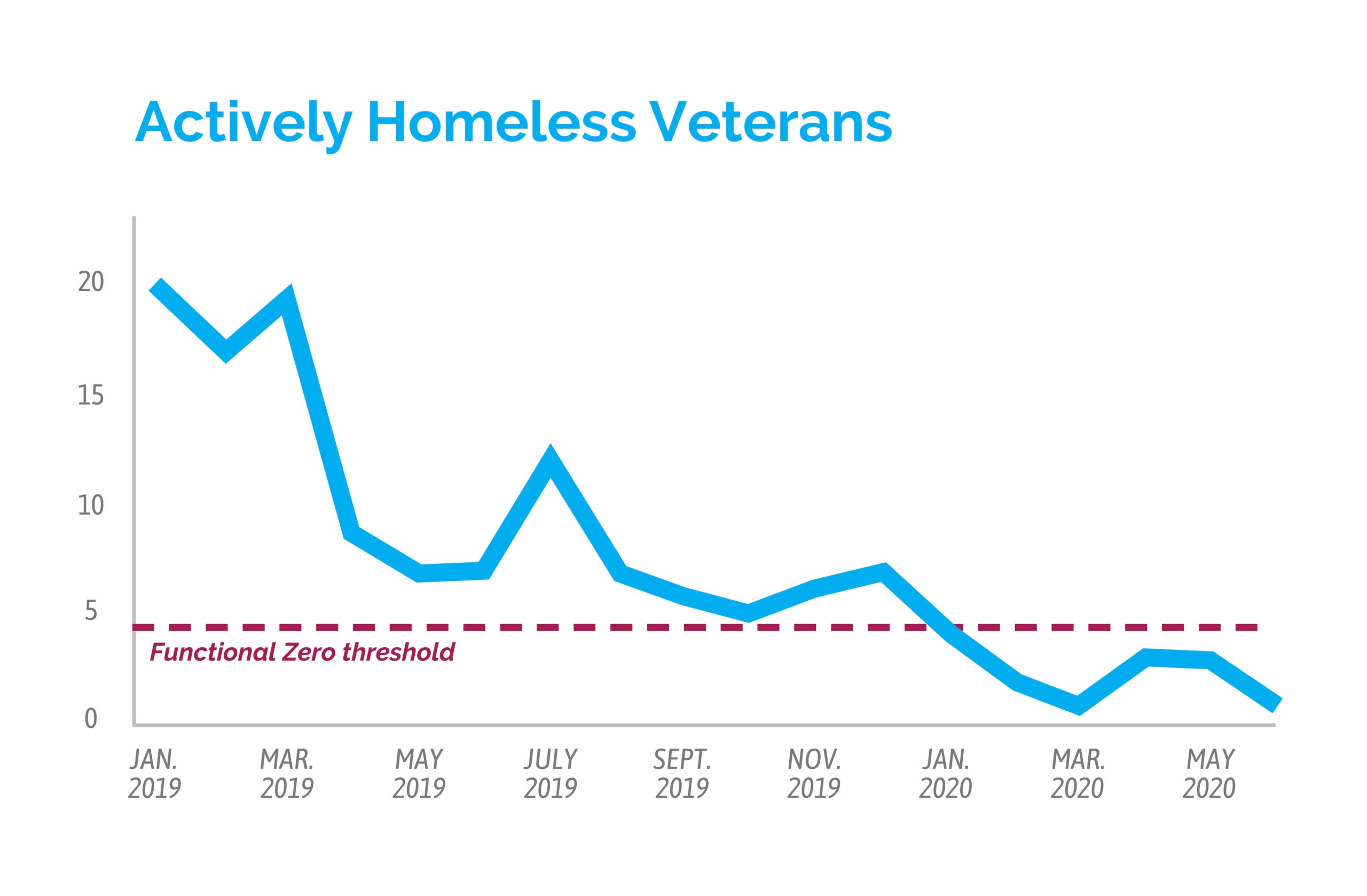 Functional zero is a dynamic milestone proving that fewer people are experiencing homelessness than can be routinely housed, demonstrating need does not exceed system capacity. Reaching functional zero for ending veteran homelessness does not mean that the region's veterans are no longer facing challenges that may cause them to become homeless. Rather, it means that a coordinated system of care has been established that connects homeless veterans to housing and services, effectively ending their homeless status soon after they've been identified. The system of care has to be maintained and continually fine-tuned to remain effective.
The average length of time it takes a veteran to be housed in the Lynchburg area is just 51 days after being identified.
"By reaching functional zero, the City of Lynchburg and the surrounding counties demonstrated that it is on the leading edge of the national movement to measurably end homelessness," said Garen Nigon, Built for Zero Strategy Lead. "Harnessing the power of data, this community created a new reality that ensures that veterans experiencing homelessness are known by name, in real time, and supported by a system designed to get to zero homelessness."
DRIVING TO FUNCTIONAL ZERO
To achieve functional zero, Miriam's House led a dedicated coalition focused on:
Using real-time quality data. The community has a by-name list, which includes each veteran experiencing homelessness by name and provides real-time insights into their needs.
Creating strong collaborations. Partners that serve veterans came together around the shared goal, including the local veteran council, nonprofit organizations, and different agencies.
Targeting interventions based on real-time data. Using the by-name list, the community targeted solutions in a way that maximized the community's resources.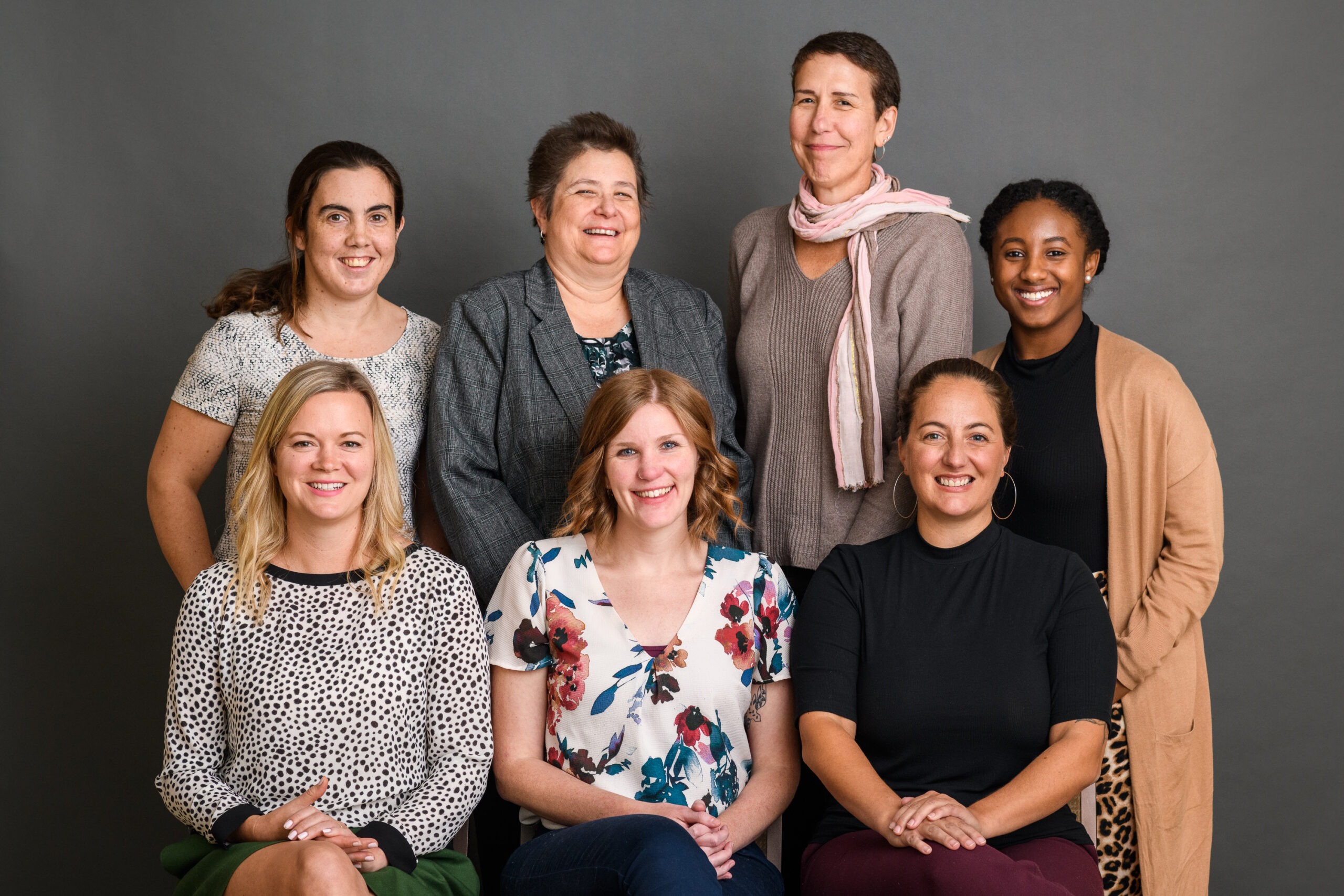 Top row: Kate Donaldson, Salem Veteran Affairs Medical Center; Evelyn Jordan, Total Action For Progress (TAP); Michele Bauman, Community Access Network; and Olyvia Brown-Coles, Lynchburg Community Action Group
Bottom row: Sarah Quarantotto, Miriam's House; Sarah Fuentes, Miriam's House; and Kristen Nolen, Miriam's House
---
Miriam's House works to end homelessness in the Lynchburg area by connecting individuals and families with stable, affordable housing and providing the skills and support that lead to self-sufficiency. As a nonprofit organization and the lead agency of the Lynchburg Continuum of Care (CoC), through the U.S. Dept. of Housing and Urban Development (HUD), Miriam's House measures the performance of the region's homeless response as a coordinated system and oversees the system's planning process. Through the coordinated assessment and referral system, Miriam's House also works to ensure access to assistance is offered equitably to all people experiencing homelessness so that the most vulnerable citizens receive the help they need. To learn more about Miriam's House, visit www.miriamshouseprogram.org, and find us on Facebook, Twitter, and Instagram. Media Contact: Sarah Quarantotto, sarah@miriamshouseprogram.org, 434-847-1101

Built for Zero is a national initiative of 80 cities and counties that have committed to measurably ending homelessness, one population at a time. It is led by Community Solutions, a nonprofit that works to create a lasting end to homelessness that leaves no one behind. Using a data-driven methodology, these communities have changed how local homeless response systems work and the impact they can achieve. Thirteen communities have reached functional zero, and 44 communities have achieved a measurable reduction. Rocket Mortgage is the leading sponsor of Built for Zero. Learn more at www.builtforzero.org or follow us at @BuiltforZero. Media Contact: Bethany Snyder, bsnyder@community.solutions, 425-728-0079
---
Learn more