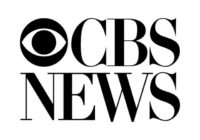 Bruce Marzett was homeless for 25 years. In June, with his dog Elton, he moved into his own apartment in Hollywood.
"If you look around, you can see it's a person's dream, basically," he said.
A Vietnam vet suffering from PTSD, emphysema and bipolar disorder, Marzett was living a nightmare, panhandling to survive in Venice, Calif.
"People say, 'You live in Venice?' No, I lived on Venice," said Marzett. "I lived on the sand, I lived on the parking lots, I lived on the streets."
That was until early one morning when volunteers entered and changed his life. They are with 100,000 Homes campaign, a nationwide non-profit with the goal of putting 100,000 homeless Americans in permanent housing, with the most sick and vulnerable first.
On this morning, they were fanning out at 4:00 am to survey the homeless of Pasadena…