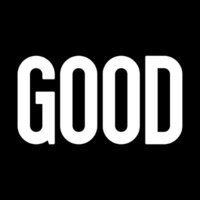 In this series, we're examining design solutions to social problems and ways for designers to contribute pro bono work for the proposed solutions.
As I ride a bus through the neighborhood of Brownsville in Brooklyn two days after Halloween, I see ghosts. The location of a once-thriving famous pickle factory. The abandoned steel plant laced with razor wire. An empty main street that once was filled with bustling furniture stores.
As part of a group of thinkers gathered for a charrette to focus on one of New York's most underserved communities, we hear plenty from our tour guide about a phantom neighborhood of front stoops, street ball, and a vibrant Jewish community that lived here in the early 1900s. What we see is Brownsville's reality of broken windows and vacant buildings.