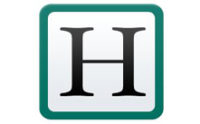 Last week, while most Americans were sleeping, volunteers in hundreds of U.S. communities were combing their streets for signs of their homeless neighbors. This Congressionally mandated search effort, known as the Point in Time (PIT) count, amounts to a national midnight census in which communities must attempt to document the total number of individuals and families sleeping on their streets and in their shelters. Last year's count, funded largely by local communities, found roughly 610,000 people experiencing homelessness nationwide.
Like so many required exercises, the PIT count is a good idea in desperate need of reinvention. Each year, it produces important data on whether homelessness is rising or falling, but on the ground, this bird's-eye view of the homeless population does little to help local communities end homelessness any more quickly.
I should know — I helped push for some of the first PIT-style street counts in New York City in the early 2000s. At the time, no authoritative measure existed for the number of people sleeping on the city's streets each night, which made it difficult to know how to allocate resources effectively. Joining with other national advocates, my colleagues and I argued that the best way to get reliable figures for the homeless population was to hit the pavement and count people ourselves.
Together, we helped mobilize volunteers to canvass their neighborhoods block by block, noting each homeless individual they encountered. The result: among the first credible estimates of street homelessness in New York. Around the same time, referencing similar counts in Philadelphia and other cities, Congress mandated that all communities receiving federal funding for homeless assistance conduct biennial street counts.
We learned some interesting things in those first few years. Far fewer New Yorkers were homeless than some had expected, for example, and most were concentrated in a cluster of hot spot areas. But by itself, that information did not help us accelerate housing solutions. Each time we repeated the process, our sense of the numbers improved, but homelessness did not decrease.
We had become the victims of the wrong kind of measurement, the kind that seeks to understand a problem but not ultimately to solve it. It did us little good to know how many New Yorkers were experiencing homelessness if we never asked them who they were or what they needed to become stably housed. For all our good intentions, we were gathering interesting data instead of actionable data.