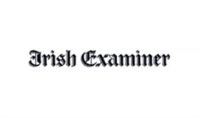 As Ireland's homelessness crisis continues, some groups are starting to look outside of Ireland for possible solutions, writes Ruairi McKiernan.
One such idea being investigated is the White House backed '100,000 Homes Campaign' which is an ambitious community-led movement that has led to permanent housing for over 105,000 chronically homeless Americans in under four years.
The campaign is different in that it seeks to end a costly reliance on things like hotels, B&Bs and shelters for the homeless. Instead it advocates that the homeless should be given housing and supports without delay, something supporters say ends up saving the state millions in the long term.
The 100,00 Homes Campaign, a winner of the 2013 World Habitat Award, is the brainchild of the pioneering New York based non-profit organisation, Community Solutions.
It is being explored by Ashoka Ireland, who are keen to see proven social solutions replicated across the globe through their successful 'Change Nation' programme.
"What we like about the 100,000 Homes Campaign is that is is ambitious, it believes homelessness can and should be ended, and it mobilises communities through integrated people powered campaigning in order to achieve this. It sets monthly targets, holds people to account, and aims to make better use of existing resources." says Serena Mizzoni, Director of Ashoka Ireland.
"We're still talking to people and seeing how it might work here in Ireland. Obviously the context is different here, but there are things we can learn from the U.S and elsewhere. This shouldn't be that complicated in a small country like ours. It's clear we need to move beyond managing homelessness and focus on preventing it.
"The government has promised an end to homelessness by 2016 but it must take radical and urgent action if this target is to be achieved. It's just not a case of more money. Things like rent controls, rental allowance, and social housing must all be explored.
"Ultimately it takes vision, leadership, and coordinated action from people throughout Ireland. Wouldn't this be a fitting way of commemorating 2016? Imagine the headlines – 'Ireland eradicates homelessness on the eve of symbolic anniversary." she added.
The 100,000 Homes Campaign in the U.S supports 186 individual communities to work together to end homelessness in a coordinated national effort. Each community signs up for free and reports their housing placements each month towards meeting an ambitious, measurable and time-bound goal.
Community Solutions, which maintains a small back-end support staff, provide technical support, training, and a virtual campaigning infrastructure to help those communities connect and communicate across the country while sharing their best learning and ideas.