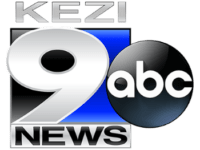 Data from Lane County's Homeless By-Name List count of unhoused people might appear to run contrary to the increased visibility of urban camping on the streets: The measured number of homeless people has actually dipped from a peak of 4,496 in May 2019 to an average in the mid-3,000's since the pandemic set in.
"The numbers we have reported are lower than we have in past years, but we can see with our eyes that the numbers have not actually reduced," said Sarai Johnson, who serves as the Joint Shelter and Housing Strategist for Lane County and the City of Eugene.
According to Johnson, the county measures homelessness based on the number of individuals who access resources in any given month. Pandemic safety restrictions have made it harder for unhoused people to access resources, temporarily limiting the accuracy of the HBML count.