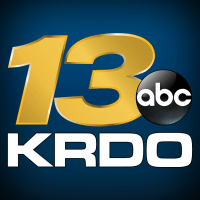 FREMONT, Colo. (KRDO) — Today, Fremont, Colorado has been certified by a national nonprofit for functionally ending veteran homelessness. It is just the 12th community in the country to achieve functional zero for veteran homelessness, a dynamic measure for ending veteran homelessness. The community will be focused on sustaining this reality and expanding these results to other populations. 
Reaching functional zero for veteran homelessness means that fewer veterans are experiencing homelessness than can be housed in a month. This certification comes from Built for Zero, a national initiative of more than 80 cities and counties across the country working to measurably end homelessness, led by the nonprofit Community Solutions.
This is the achievement of a community-wide effort, indicating that the community has created a data-driven system that can keep homelessness rare and brief when it occurs. A team of seven partners worked together to achieve this milestone, including Solvista Health, Starpoint, Fremont County Department of Human Services, Fremont County Veteran Service Officer, Upper Arkansas Area Council of Government Housing Authority, the City of Canon City and Loaves and Fishes Ministries. The local team — as well as the Built for Zero work across the state of Colorado — is also supported by Kaiser Permanente.