MacArthur Foundation names $100 million competition finalists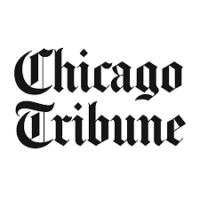 Projects to fight mosquito-borne disease and to bring reporters to American "news deserts" are among the finalists in the MacArthur Foundation's new competition to give away $100 million. The Chicago philanthropy on Monday announced the six finalists and their plans in the second edition of its big-ticket funding effort dubbed 100&Change… [including] Community Solutions, which touts its data-driven approach to fighting homelessness in the U.S.
Finalists named in MacArthur competition for $100 million grant
Six 'bold' proposals offering solutions to critical global social challenges were named finalists today in 100&Change, MacArthur's global competition for a single $100 million grant…"The critical challenges that these six ambitious proposals are tackling existed long before the pandemic," said MacArthur President John Palfrey. "The extraordinary inequality that has been accentuated by the coronavirus will continue to exist after it subsides, unless we start to reimagine our future and support the reinvention of systems and structures that create a more just, equitable, and resilient world. MacArthur is committed to supporting organizations that think big, because solutions are possible."
MacArthur announces finalists for $100 million grant competition
The John D. and Catherine T. MacArthur Foundation has announced the six finalists for its 100&Change competition…The six finalists for the $100 million grant are the Boston-based Clinton Health Access Initiative and the Murdoch Children's Research Institute in Melbourne, Australia, whose joint project is aimed at bringing life-saving oxygen therapy to children worldwide; New York City-based Community Solutions, which proposes to end homelessness in seventy-five U.S. communities over the next five years by leveraging real-time individual-level data; D.C.-based National Geographic Pristine Seas, which partners with governments and local organizations to create well-managed, no-take marine reserves that contribute to the health and productivity of the planet's oceans; Albuquerque-based Project ECHO, which leverages telementoring, collaboration, and case-based learning to democratize life-saving medical knowledge and care in underserved communities; New York City-based Report for America, which works to eliminate news deserts by fielding emerging journalists in local news outlets nationwide; and the World Mosquito Program, which has developed an efficacious, cost-effective, scalable solution that uses a naturally occurring bacteria to prevent the transmission of mosquito-borne disease.