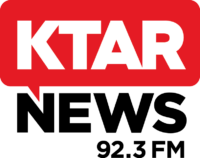 The funding, which was announced Monday, comes from the U.S. Department of Housing and Urban Development via its Continuum of Care program that aims to end homelessness.
The HUD funding will support 31 programs that provide housing and services for families and individuals that are experiencing homelessness, according to the release.
An additional $855,158 allocated to the Coordinated Entry project that aims to place families and individuals in appropriate housing.
"This award helps us continue our mission of reducing the trauma of homelessness in our communities," said Community Solutions' Phoenix Systems Advisor Tamara Wright, who is co-chair of the Maricopa Regional Continuum of Care Board.
The Continuum of Care program is staffed by the Maricopa Association of Governments, which submitted the funding application for the grant.