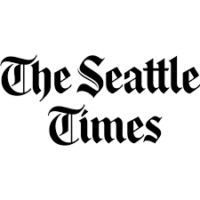 Tapeka Lewis has been in and out of homelessness so many times, she's lost count. But she doesn't forget the details. 
Age 12, escaping abuse at home, sleeping in an Othello neighborhood park at night. Age 19, when she was a new, first-time mother. More than once, when she was a mom of three and couldn't afford another hike in rent in many a South King County city. 
"It's life," said Lewis, now 42. "It doesn't make sense putting a number on life. Whatever I go through is what I go through."
In all, Lewis has been homeless at least nine times, a number that surprised even her. Her story of homelessness is not the typical one. In the first eight months of 2018, 96 percent of households in King County who experienced homelessness were homeless for the first time. 
But about 4 percent, like Lewis, weave in and out of the system, repeatedly finding themselves back on the street because of a multitude of factors — in her case, struggles with her mental health, a criminal record and rising rents.
Her story reflects that not everyone's experience of homelessness can be neatly solved, nor do these experiences all look the same.
And it's why King County has spent the past three years building a data system to better understand who is becoming homeless, and how to tailor a more effective response.
The need is critical: The number of people becoming homeless continues to outpace the number of people finding permanent housing. In 2017, King County households experienced more than 22,100 episodes of homelessness, the most recent year for which complete data is available. This number, higher than previous ones the county has released, reflects a new and potentially more accurate way to understand the scale of the homelessness crisis in the Puget Sound region.
"Our focus has been so much on how do you move people into housing faster," said Beth Sandor, co-director of the Built for Zero campaign. A national effort to end veterans homelessness, Built for Zero shifted its focus to the inflow into homelessness, starting in 2016. "We were missing half of the equation."