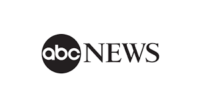 For the past five years, Small Business Saturday has been growing in popularity, attracting more shoppers to spend their holiday cash at mom and pop stores in their neighborhood.
Brooklyn Borough President Eric Adams, along with dozens of others did some holiday shopping at MGB Pops!, a pop-up market in Brownsville.
"We're looking forward to spending money here in Brownsville and throughout the entire borough of Brooklyn," says Adams.
Meanwhile, in the SoHo area, the Little Cupcake Bakeshop invited a graffiti artist to help promote the Small Business Saturday campaign.
It is no secret small, independent shops are a huge part of neighborhoods' local economy, and some would argue they offer something more than money can buy. You can really get to know the stores, and see what the owners do on a day-to-day basis.
From live music and street festivals, to holiday lights and extended hours, many shops are pulling out all the stops this year to attract more people through their doors.