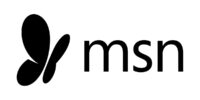 We have that team in Hartford, and we fight for every inch.  And we see the future as President Obama did: "We see the future not as something out of our control, but as something we can shape…."
That's why I'm addressing you tonight not from City Hall, but from the Swift Factory here at Five Corners in Hartford's North End.  This factory was once the economic heart of this neighborhood.  The wages paid here sustained hundreds of families. The gold leaf made here decorates the dome on our State Capitol.
And then, for years, this factory sat vacant and deteriorating. Like blighted buildings elsewhere in our city, it weighed on the neighborhood – an economic detractor, a psychological burden.
But today, because of years of work, because of the vision of the team at Community Solutions, because of funding from countless partners, because of the Capitol Region Development Authority, because of the community as a whole, this building stands renovated and renewed.