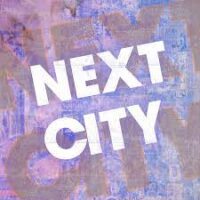 Detroit is serious about ending homelessness. Since 2017, this large city has reduced veteran homelessness by 70 percent.
"What became clear to us early on was the quality of relationships that exist within the community — the level of collaboration, the culture of collaboration, the willingness to work together," said Nate French, Director of Community Impact at Community Solutions. "That foundation has enabled them to make a lot of systemic changes to the way that they're working day to day," 
In this webinar, Next City explores the work being done in Detroit with Community Solutions' Nate French; Diandra Gourlay, Vice President of Social Services at Volunteers of America Michigan; and Benne Baker, Director of Housing at the Detroit Rescue Mission Ministries.
In addition to a robust conversation about Built for Zero, the team talked about the project to convert 211 Glendale in the Highland Park area to permanent supportive housing for veterans.
The building, operated by the nonprofit Detroit Rescue Mission Ministries, gives veterans a much-needed permanent housing option while stripping away some long-standing rental barriers, such as bad credit or a record of evictions, depending on their circumstances.
"Staff here at the facility provide case management and resources — be it mental health resources, financial resources, or just connecting them with whatever they need," Baker said. "We've been able to provide that safe space for them while treating those clients with respect and with a lot of love and care."
On top of that, as more veterans move into the complex, the city is a step closer to achieving a key goal in the fight to end veteran homelessness.
"I can't say enough about Rocket Community Fund and The Home Depot Foundation, who are really using their dollars to make an impact," French said. "They are focusing those funds on a specific issue like veteran homelessness and are staying with us all the way through. They're a long-term partner in this work." 
Among the highlights from Next City
On the power of collaborative relationships
"When people think about homelessness, they think we need technical solutions. What people miss is the foundation of relationships that need to be there to see it work. I'm not sure everyone sees how important that is." – Nate French, Director of Community Impact at Community Solutions
"Historically, the homelessness response system has been reactionary. We are constantly putting out fires because people are homeless. It doesn't leave a lot of space for collaboration. It can be hard to step back and know what we need to do to move the mark and stop being reactionary but proactive." – Diandra Gourlay, Vice President of Social Services at Volunteers of America Michigan
"Because we all collaborate, we have a consistent way that we work with our veterans that comes from leadership down to case manager. We establish trust by letting them know we are here to get them housed. We have really talented case managers who have been doing this for a long time. We have a long tenure in our roles. We have an established reputation with the clients we are serving. Since we are able to get them connected to resources quickly, we are able to build that trust." – Diandra Gourlay, Vice President of Social Services at Volunteers of America Michigan
On the importance of data
"After the relationships, it came back to the data. We have quality data, and we all participate in maintaining that data. Uploading everything to HMIS [Homeless Management Information System], we have an accurate count of who is in our system, knowing what their trajectory to housing is, and who's working with those veterans. We are working on a 90-day window from ID to housing. The by-name meetings make sure we are touching every person at the case management level as well." – Diandra Gourlay, Vice President of Social Services at Volunteers of America Michigan
"Quality data lends to success." – Benne Baker, Director of Housing at the Detroit Rescue Mission Ministries
"Data is key to the approach. We always start with building up data systems that give as close as possible real-time feedback loops to know what is happening in homelessness from a system viewpoint. We teach and use quality improvement principles. We always want to be in the spirit of testing and learning." – Nate French, Director of Community Impact at Community Solutions