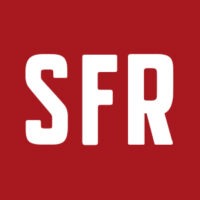 2008
Financial crash. Relaxed lending standards in the late 1990s and early 2000s allowed millions of people with poor credit scores to take out home loans they couldn't afford. Real estate speculation during that time sent home prices shooting up until the bubble finally burst, leading to the collapse of major financial institutions and widespread foreclosures, as well as a dramatic slowdown in new construction.
2011
Santa Fe lowers affordability requirement for for-sale developments from 30% to 20% in recognition of the strain of the recession on local developers.
2013
Santa Fe Interfaith Housing joins the "Siler Yard" project to create affordable live/work space for artists. The city later donates land.
2016
The city creates a fee-in-lieu option for developers of multi-family apartments in recognition that not a single new market-rate development was built since on-site affordability requirements for rental developers were established.
2018
Broadstone Apartments on Rodeo Road takes advantage of the new fee-in-lieu option. It is the first new market-rate rental development to be approved by the city in over a decade. Santa Fe joins the "Built for Zero" policy initiative to address homelessness.