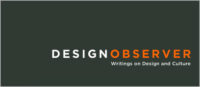 Out of work for more than two decades, my uncle Tom, a Vietnam veteran whom I idolized as a kid, somehow made ends meet. Our family was never quite sure how, and we were too polite to ask. Over a cryptic phone call with my mom one gray fall day, Tom divulged that he was severely in debt. Creditors were calling him constantly, leading to paranoia and depression. This uncle, with whom we shot hoops and played catch, rapidly declined into a shell of his former self. Tom stopped eating, resisted the efforts of compassionate VA caregivers we summoned to help, and ultimately holed up in his dark apartment.
Our family rallied around Tom in every way we knew; my dad successfully filed for bankruptcy in his behalf mere days before the 2005 Bush bankruptcy reform bill took effect. After many months, the VA provided Tom the refuge and help he needed in Milwaukee's VA Medical Center, where, at 64, he now shares a sparse dormitory room with other veterans.
Tom is one of an estimated 144,000 homeless veterans who are in dependent transitional housing, shelters, or living on the street, according to a report issued recently by the VA in partnership with the Department of Housing & Urban Development. It's roughly the current number of service people deployed in Afghanistan and Iraq. With a loving family and effective professional care from the VA, Tom is among the luckiest. Too many veterans don't have the family support that guided him to the care that, most likely, saved his life.
Our country should redouble its efforts to lift and keep its bravest service people off the streets. These are human beings who answered the call for service or voluntarily enlisted, risking their lives for our freedom and national security. They deserve much better.
The numbers are staggering. According to 2010 data, released recently by HUD and the VA, 17 percent of the U.S. adult homeless population consists of veterans. Of those, approximately half are over 51, though the proportion of younger Afghanistan and Iraq veterans is growing. A parallel study recently released by the national nonprofit Community Solutions found that homeless veterans have subsisted without permanent shelter for an average of 6 years, a third longer than non-veterans.