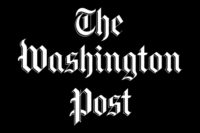 Four years ago, a nonprofit organization named Community Solutions, declared they could reduce homelessness in the country by 100,000 people.
On Wednesday, at a reception for about 100 people, campaign director Becky Kanis made the announcement: The plan worked, even better than they thought. "101,628″ read the placard displaying the number of people housed since the campaign began.
In the Washington region, Montgomery County housed 96 homeless people during the campaign; Fairfax, 222; and Arlington, 90. The District, which this year saw a 13.5 increase in homelessness, housed 2,422.
The announcement of the program's success was notable, particularly during a time when President Obama has issued a directive to local governments to end homelessness in the country by 2020. Meanwhile, several cities — including the District – are struggling with a rising number of homeless residents.
The work that Kanis organized is quickly becoming the national standard on how to reduce homelessness among the county's most vulnerable citizens — and many municipal governments are starting to buy in.
Community Solutions champions an idea called "permanent supportive housing." Here's how it works: Local government workers and nonprofit groups scour areas where they are most likely to find the "chronically homeless" — people who have been living on the streets for a prolonged period of time and/or might have mental health or substance abuse issues.
The old model would find treatment for the person while he is still homeless, ultimately preparing him to be "ready" for a new place. This new model gives the homeless person the keys to an apartment first. Then, the person is connected with case managers and counselors who could help deal with whatever health or financial issue they need. The homeless person never has to leave the apartment, so long as they keep the place clean or follow whatever plan has been decided by the case manager. Government pays the rent. The group charts the success of keeping the formerly homeless off the streets at about 80 percent.