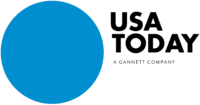 Health care spending last year rose at the highest rate since 2008, thanks in large part to far more people being insured but also a 12% increase in drug spending, federal data out Wednesday showed.
The rate of growth in health spending is lower than before the Affordable Care Act took effect, but many believe the cost increases require more of a focus on non-medical solutions to health issues.
National experts will explore some of these evidence-backed programs during a Friday morning forum that will be live-streamed on usatoday.com.
The event, presented by USA TODAY and Cigna, runs from 9-11 a.m. at the Newseum in Washington. One panel will feature two public health thought leaders: Georges Benjamin, executive director of the American Public Health Association; and Richard Hamburg, deputy director of the Trust for America's Health. They will talk about keeping whole populations healthy and reducing health disparities, especially in urban areas.
Karen DeSalvo, a physician who is acting assistant secretary of health at the Department of Health and Human Services and the department's top health IT official, will be discussing the best ways she's seen for communities and technology to address health inequities, especially in urban areas. Before joining HHS, DeSalvo was health commissioner in New Orleans, where she worked as a community leader after Hurricane Katrina to set up a neighborhood-based care network for the most vulnerable residents.
Rosanne Haggerty, CEO of Community Solutions, a nonprofit focusing on homelessness, will discuss how its partnerships between businesses, government officials and residents in poor neighborhoods in Hartford and Brooklyn have boosted health.