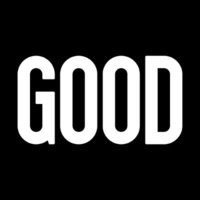 Design is a process made for solving problems. Yet in the last few years, that process has come under fire when designers have attempted to solve problems that have little to do with their own experience. Last year, Bruce Nussbaum stoked a vicious debate when he wondered if designers working to solve problems in developing nations might be part of a new breed of imperialism.
And it's happening right here at home, too.
In 2007, I covered Project M, a group of designers working to bring clean water to rural Alabama, where a third of the population lives in poverty. The program was successful in the sense that it raised money, yet the group of outsiders were criticized by angry local residents and, as a New York Times article outlines, some efforts were not well-received by the community itself.
This idea of "parachuting in," or the effectiveness of designers working outside of their own cultures, was part of what The Design Difference charrette hoped to examine. By concepting ideas for Brownsville, Brooklyn, one of New York's most underserved communities, the group's leaders also hoped to understand how using design as a tool for problem-solving had evolved.