We're honored to have brilliant, dedicated Black leaders working to end homelessness in Built for Zero communities around the country. In this series, we're recognizing some of the Black leaders in the movement to end homelessness.
Anthony Trotman is the Deputy County Manager and the Consolidated Human Services Agency Director for Mecklenburg County Government in North Carolina. In this role, he manages all health and human services functions within the county, including four county departments — Community Resources, Social Services, Community Support Services, and Public Health. The departments he works with have approximately 3,000 employees with an annual budget of $350 million.
Charlotte and Mecklenburg County, North Carolina, joined Built for Zero in 2015 and has continued to work to reduce veteran homelessness in their community since then. They've also made a conscious effort to work on addressing racial disparities within their homeless response system as they work toward ending homelessness.
---
Can you tell us more about your work?
Our team provides social work and case management for permanent supportive housing programs. They also do research in the area of housing and homelessness. We produce a report on an annual basis called "The State of Housing Instability and Homelessness."
Last year, Mecklenburg County worked with our community partners to develop a housing and homeless strategy we call "A Home for All." In that strategy, we looked at the full continuum of services, and we have developed action steps for each of those services. Our local United Way has been selected to lead the implementation of this plan.
How did Covid-19 impact your work within Mecklenburg County Government?
Throughout Covid, we've worked closely with our homeless service providers to ensure that they had resources to properly social distance individuals, to offer testing, and to make sure that their staff and clients were safe. We leased several hotels for individuals experiencing homelessness. Specifically, we leased a hotel for individuals 60+ that had multiple health conditions. We wanted to make sure that they were a priority in our community, so we identified housing for them. We also leased another hotel that provided social distancing for our men's shelter, as well as our women's shelter, and finally our domestic violence shelter.
How is your organization addressing racial equity within the homeless response system?
I think racial equity is a top priority for Mecklenburg County for everything that we do. To help address racial disparities in our homeless services system, our Continuum of Care (CoC) created an Equity and Inclusion Committee. This committee developed a racial equity survey that was administered to staff of the agencies and organizations that comprise our CoC. The goal was to find out if each racial and ethnic group served by our homeless service system is at the table for decision-making or represented in a leadership role for our community. The findings from the survey were used to conduct intentional recruitment from those underrepresented groups for our CoC board.
Our CoC has also partnered with a national consulting group to complete an equity assessment of our system-wide outcomes. Once the assessment is complete, an equity action plan will be created based on those volumes. So I'm looking forward to seeing the outcome of that study. It is really important and all of our partners are supportive of it and at the table.
What do you think people need to understand about racism and homelessness?
"When working on solutions, it is important to consider the root causes that have led African Americans to experience homelessness at a much greater rate than other groups. "

anthony trotman
Well, racial disparities and homelessness I think are connected, especially as we think about systematic and structural racism. So on average. individuals who identify as Black or African American experienced homelessness at a much, much higher rate, than that of the other populations. Specifically, the local population is 77% versus 31%, as far as African Americans or Black people experiencing homelessness to the larger population. So for context, whites experience homelessness at a rate much lower than the prevalence in the population, 14% versus 45%.
When working on solutions, it is important to consider the root causes that have led African Americans to experience homelessness at a much greater rate than other groups. These root causes include centuries, since the inception of slavery, of discriminatory practices in housing, as well as criminal justice, child welfare, and the overall educational systems. I believe when these causes are combined with all of these different systems, it's going to create a negative impact on home ownership, going to create a negative impact on gainful employment and access to quality, health care, and wealth accumulation. Housing has been used for years to build wealth. All of which I think has contributed to the increased level of housing, instability, and homelessness [for this group].
How is racial equity and advocacy important to solving homelessness?
I want to offer appreciation for highlighting African American leaders throughout the country that are part of the Built for Zero strategy. It's important that as leaders come to the table, they use their experience and their voice to support the larger, broader community, but specifically those folks that have been historically discriminated against. And so I'm very proud, I'm fortunate, and often humbled to be that person at the table that can make a difference in our community. So, thank you.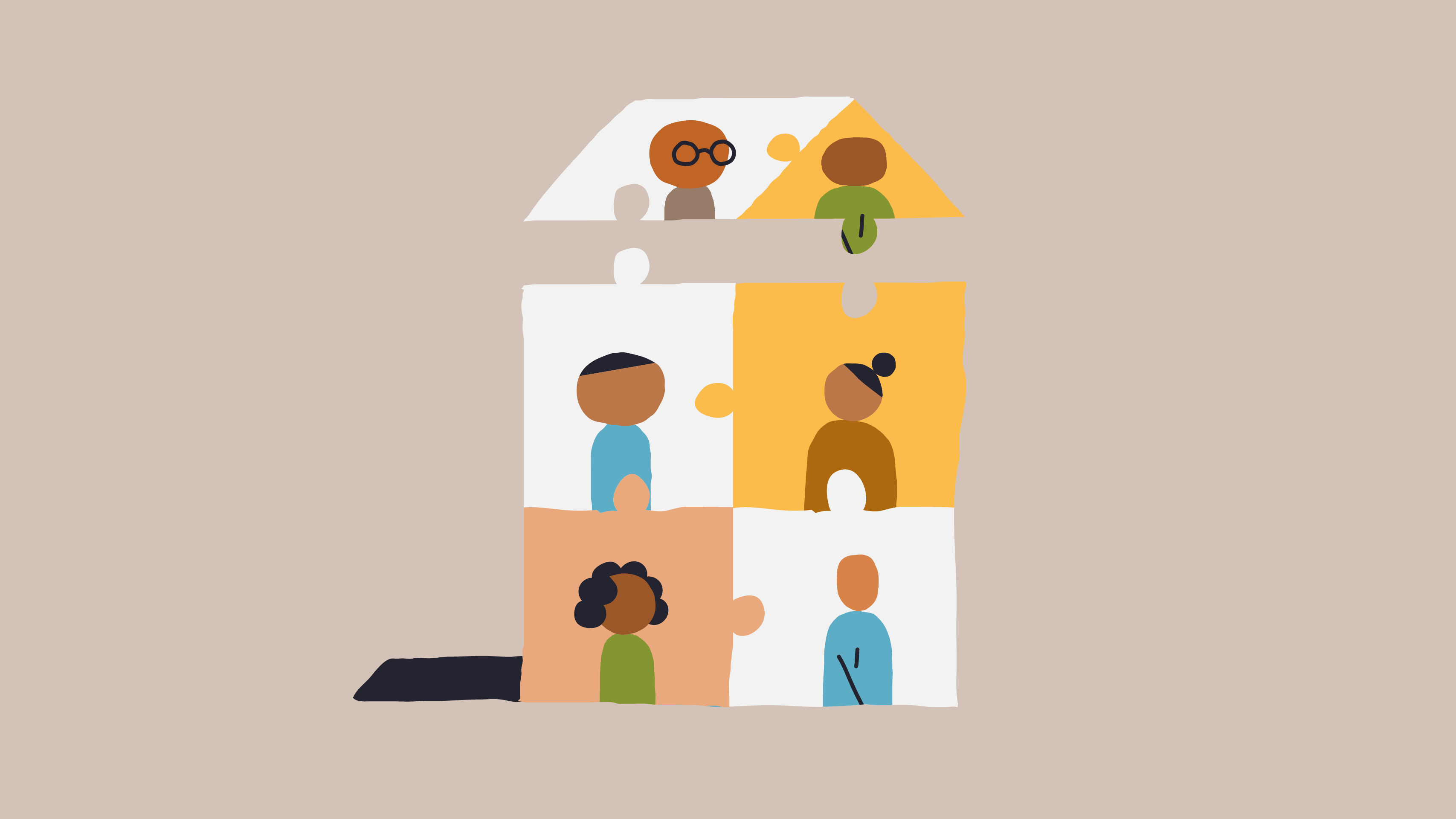 Read more Q&As with Black leaders in the Built for Zero movement.