Nearly two decades ago, a woman I deeply admired, a historian of reform movements, asked me why organizations working on homelessness were doing such a poor job of ending it.
The question startled me. The housing programs I worked on at the time were successful and admired. We took pride in the abundance of services offered in our city to those experiencing homelessness. But none of us were asking this key question: were our good programs adding up to a comprehensive solution to homelessness?
In fact, we could see that homelessness was increasing in our city and throughout the country.
That uncomfortable question set us on a journey to develop a comprehensive and lasting solution to homelessness— and it is what continues to distinguish Community Solutions and the communities we support.
The Built for Zero movement we created and lead is taking off across the country. We work with more than 80 American communities determined to make homelessness a thing of the past. We help them build local teams made up of all the organizations touching homelessness to work toward the shared goal of ending it. We provide them with the tools to understand specifically, at all times, who is experiencing homelessness and what will be needed to remedy each person's situation. We train them in powerful problem-solving methods like quality improvement that help them test new ideas and quickly to learn what's working to reduce homelessness. We help them solve specific housing supply gaps that are blocking their path to zero. And twice a year, we bring community teams together from around the country to learn from each other and accelerate their progress.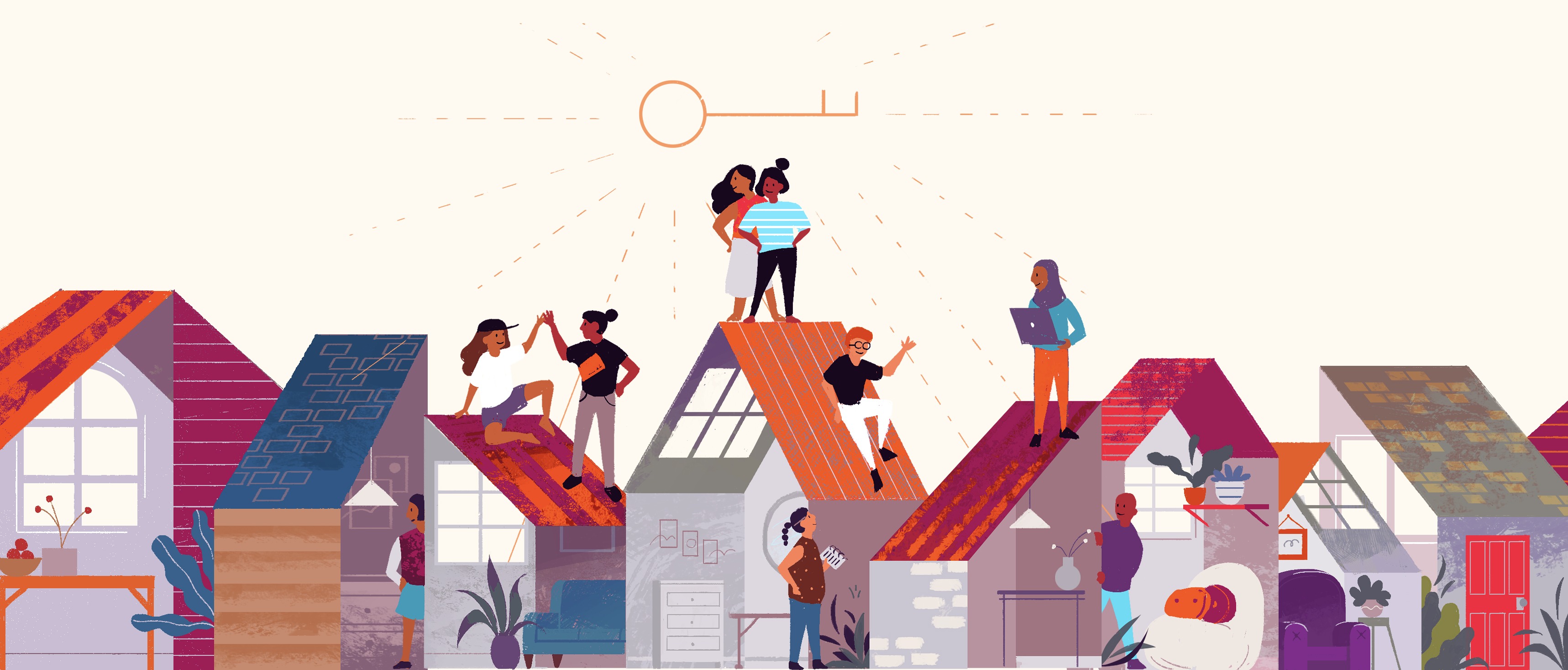 Our work won't be done until every community, including yours, is ending homelessness. Lives are at stake and so is our hope for a more equitable future.

Through this approach, 11 Built for Zero communities have ended chronic or veteran homelessness, and nearly half have reduced the number of people experiencing homelessness in their city or county.
This year Lake County, located north of Chicago, became the 10th community to end veteran homelessness. "People think ending homelessness is not achievable, because the system wasn't designed to end it: it was designed to manage it. But if you redesign it with zero in mind, it can be ended," said Brenda O'Connell, the Built for Zero team leader in the community.
From large cities like Jacksonville, Florida and Phoenix, Arizona that have reduced veteran homelessness, to communities in Mississippi and Illinois that are closing in on ending all homelessness, we see an inspiring commitment to the common good is at the heart of these transformations.
Our work won't be done until every community, including yours, is ending homelessness. Lives are at stake and so is our hope for a more equitable future.
Your contributions have been critical to the success of this movement and what it is poised to accomplish next. Will you make a gift to help us achieve a lasting end to homelessness that leaves no one behind?
We send our best holiday wishes to you and your family and our deep gratitude for your support.