Like many cities throughout America, Charlotte, North Carolina was facing the challenge of addressing the needs of their homeless population during a global health crisis.
But the community leaders there decided that a pandemic wouldn't stop their work to end veteran homelessness.
Since 2019, Charlotte and Mecklenburg County have worked to decrease veteran homelessness by 20%. Now they're working to decrease it by 30% by the end of 2021.
The community is one of the more than 80 working to end homelessness as part of Built for Zero. They are aided in this effort through the support of our partners at Rocket Mortgage, who highlighted the community's efforts in this HISTORY® video.
Using by-name data to end homelessness
One key to Charlotte and Mecklenburg County's success: they have by-name data on every veteran in their area experiencing homelessness.
"243 veterans. That is the by-name list number," said Thomas Jacobs, Co-Chair of Housing Our Heroes Workgroup in Charlotte. "I keep it on my desk, just so it can be in my face."
The by-name list is more than just a number. It contains information on each person experiencing homelessness in the community, including what barriers they face to getting into housing. Jacobs and the entire community team there use this data to find housing solutions for every person on the list. They've even made this data public, through a community dashboard, so everyone can monitor their progress.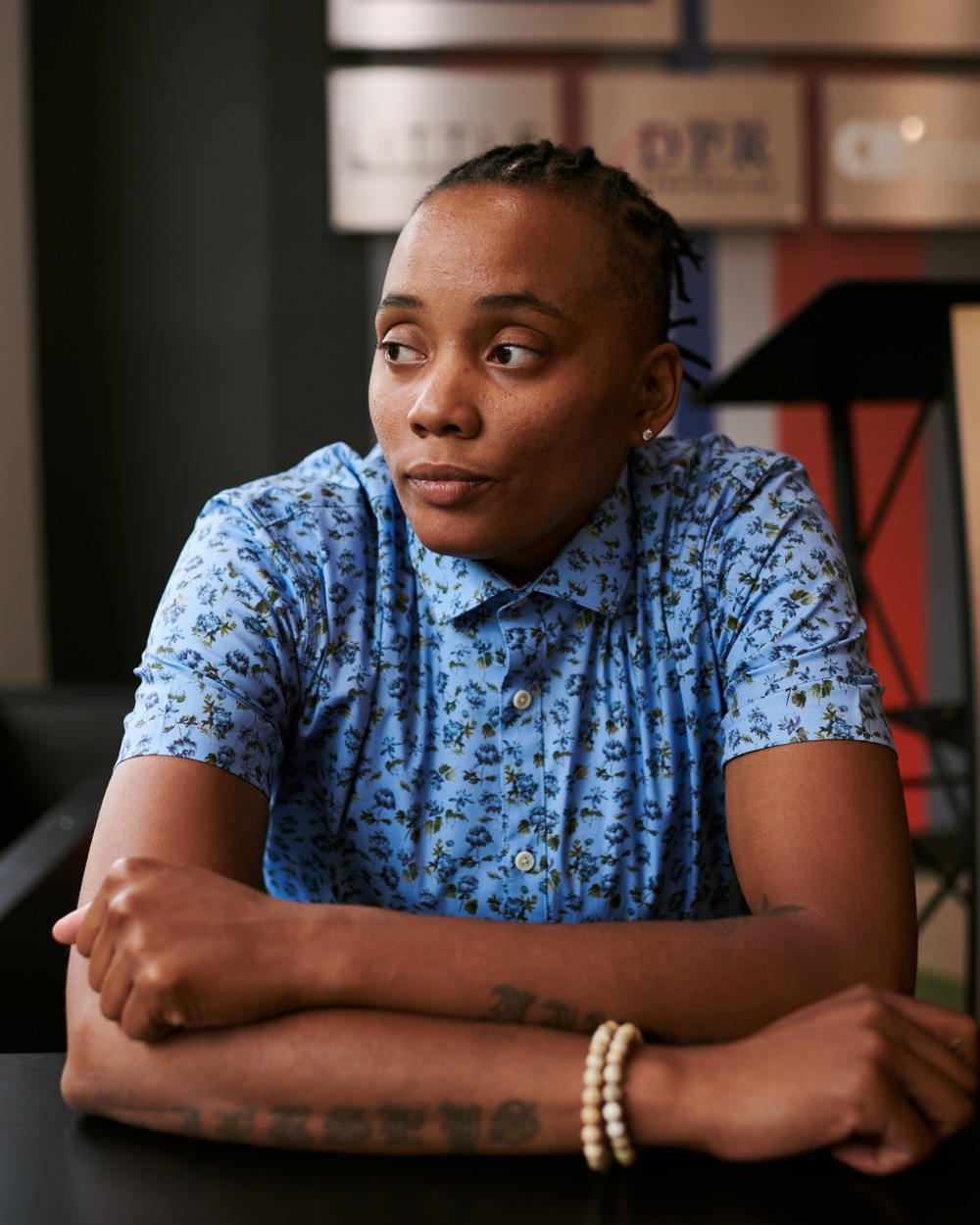 "We hope one day that our community will be the next to announce functional zero."
—Thomas Jacobs, Co-Chair of Housing Our Heroes Workgroup in Charlotte. Shakeya (pictured) is one of the veterans the community has helped into housing.
Solving homelessness requires resources and relationships
Partnerships at the local level are critical to the work. Jacobs is part of a group representing local partners that meet regularly to try to help connect veterans to housing resources.
Partnering organizations are able to solve together things that might be keeping people out of housing — such as how to pay for late utility bills or work around past evictions. "These partners have been able to say, 'hey, I've got this.'" Jacobs said.
Benefits of the partnerships also include guidance and support. The community was even able to use the circumstances of the pandemic to connect with veterans they normally had trouble reaching.
"We were able to identify a lot more veterans who normally didn't connect with the 'system,' so we were able to place a lot more veterans into hotels, which allowed them to have direct services and case managers able to work with them one on one," Jacobs said.
By connecting veterans with organizations that provide housing and systems that address the extenuating needs of veterans, Mecklenburg County has cemented their dedication to striving for functional zero. And they're making progress. That number of veterans experiencing homelessness that Jacobs keeps on his desk? It dropped from 243 to 201, as of the end of July.
Jacobs tells veterans who he works with that while his organization doesn't provide direct services, they get veterans to the organizations that do.
"We're the quarterback agency. We're helping guide the process and make sure the veteran isn't dropped between the cracks in the process," Jacobs said.