Setting the goal of our strategic plan—the basis for our proposal in the 100&Change competition—was relatively straightforward. We plan on ending chronic or veteran homelessness in 75 diverse communities to build momentum for change everywhere.
Our role as field catalyst places us in a strong position to reach that goal. At Community Solutions, we knit together the efforts of many actors around the vision of measurably ending homelessness. We also support a network of more than 80 cities and counties participating in Built for Zero, a rigorous, data-driven approach to eliminating homelessness across their communities. These communities learn from and support each other in building systems to make homelessness rare and brief.
By 2019, we had evidence in many places that our public health approach to ending homelessness was succeeding.
But we knew we needed to achieve a tipping point, a critical mass of communities ending homelessness to spark a widely held expectation that any community could do the same.
While the vision was clear, developing the strategy to get there challenged us.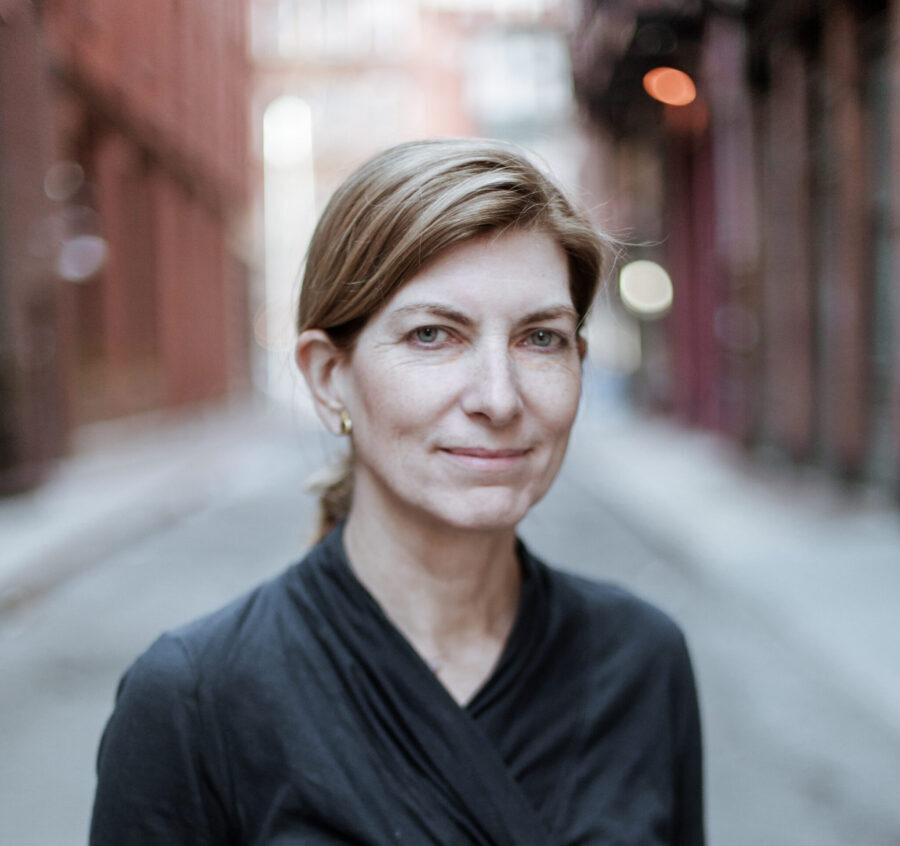 "…narratives and policies treat homelessness as intractable, rather than as a crisis that leaders must be accountable for solving."
— Rosanne Haggerty
We relied on our essential, time-tested approach of listening to, learning from, and clearing the path for leaders on the ground.
For months, we engaged in conversations with people and organizations with valuable, innovative, and practical insight on the issue of homelessness and with leaders from other fields.
Community leaders and people experiencing homelessness found our goal galvanizing. It also aligned with their ambitions. Knowing they were up for the challenge gave us confidence.
In planning and embarking on the effort, we spoke with leaders working in climate change, racial equity, data science, and public health who prompted us to think in new ways, as did economists, and behavioral psychologists. We integrated themes that emerged into our strategy, pushing us to strengthen connections with public health and healthcare, to use existing assets to expand housing supply, and to enhance local teams' capability to use data.
Many leaders spoke about the need to address homelessness as a racial justice issue. Communities in Built for Zero wanted to understand and address racial disparities in their homeless response but found no widely used or validated framework to guide that work.
With input from partners and people who had experienced homelessness, we developed a framework that we have integrated as a core element of our strategy.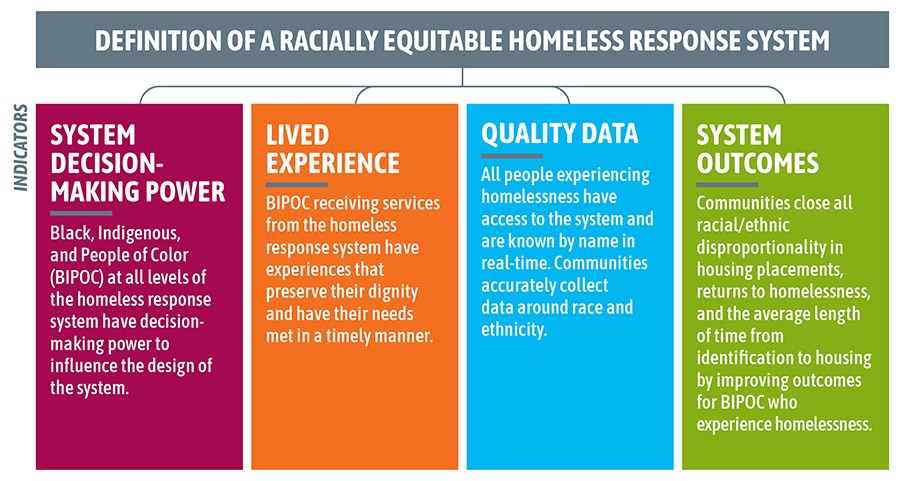 We learned that to change conditions around homelessness, we needed to invest in changing norms, policies, and public accountability. More than $12 billion is spent annually on homelessness programs that have achieved limited results. This failure persists in part because narratives and policies treat homelessness as intractable, rather than as a crisis that leaders must be accountable for solving.
We focused on public affairs and policy to address housing and homelessness, which we see as crucial to public health and equity.
These conversations reminded us that, within the field and across movements, leaders are prepared to embrace their role in a shared strategy and commitment to end homelessness at this pivotal moment in America.