---
January
Bakersfield/Kern County became the fifth community in the country to be certified for reaching functional zero for chronic homelessness — and the first in California to achieve this milestone.
February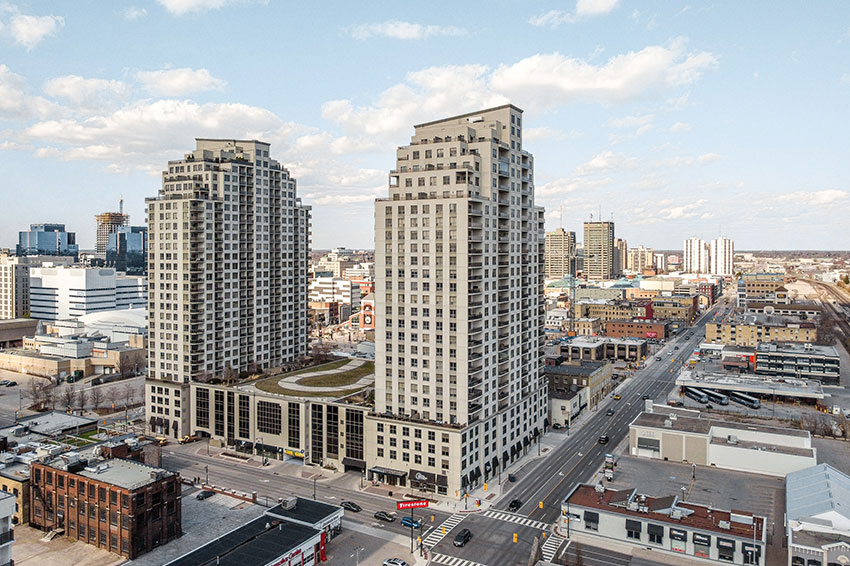 Built for Zero Canada confirmed London as the first community outside the U.S. to achieve functional zero for veteran homelessness. Built for Zero Canada is a national movement of 39 communities working to end chronic and veteran homelessness as a first step to ending all homelessness, powered by the Canadian Alliance to End Homelessness.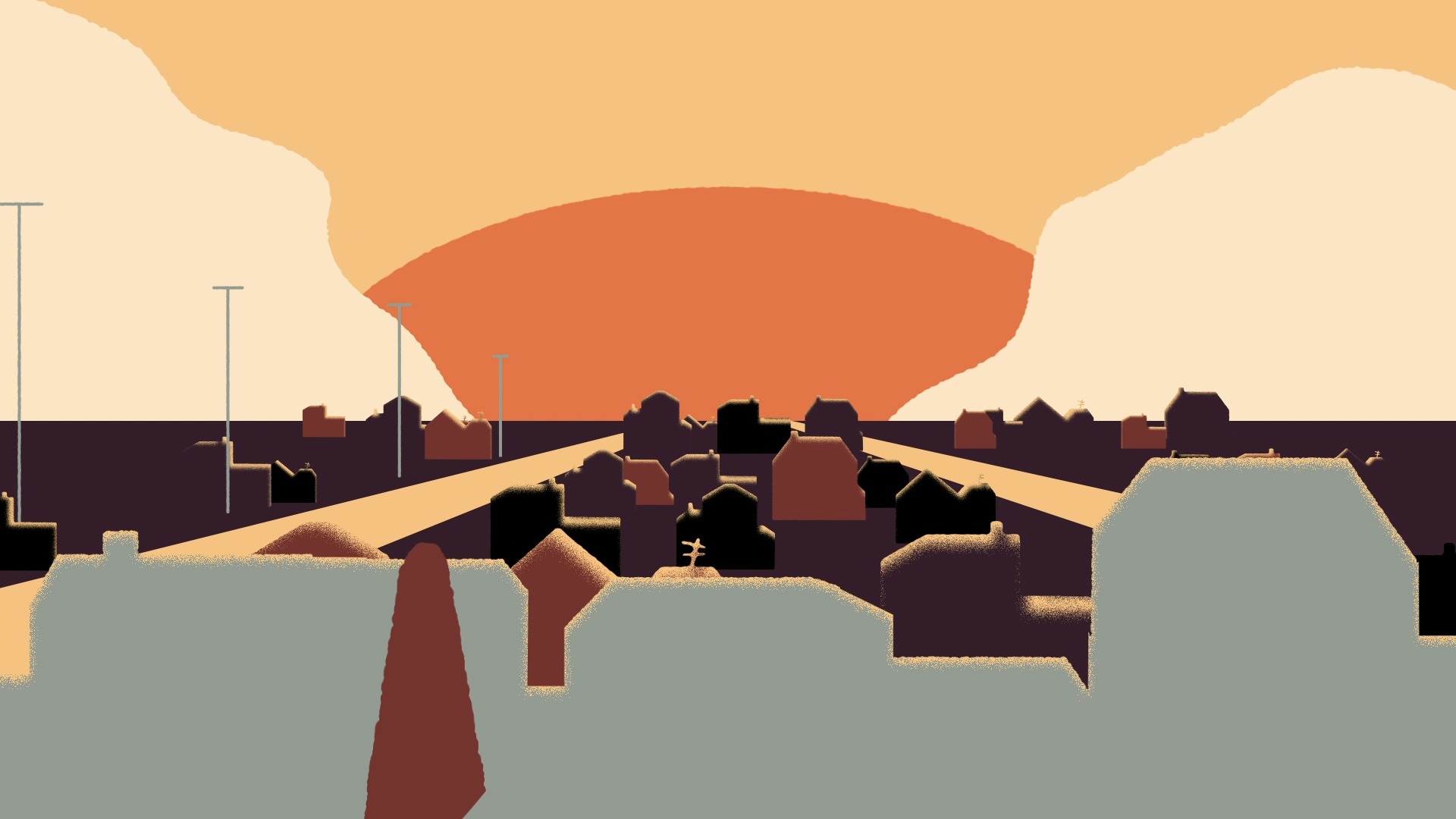 This year, Built for Zero communities continued to work toward addressing racial disparities in their homeless response systems. One way they're doing this is by implementing a framework to help assess the racial equity of their systems. This framework is just one tool in the movement toward racial equity, driven by a growing coalition of organizations within the sector.
The National Racial Equity Working Group is made up of more than 30 national organizations (including Community Solutions) that are committed to centering racial equity in the response to homelessness across the United States. They released a video that addresses the importance of racial equity in homeless response systems.
March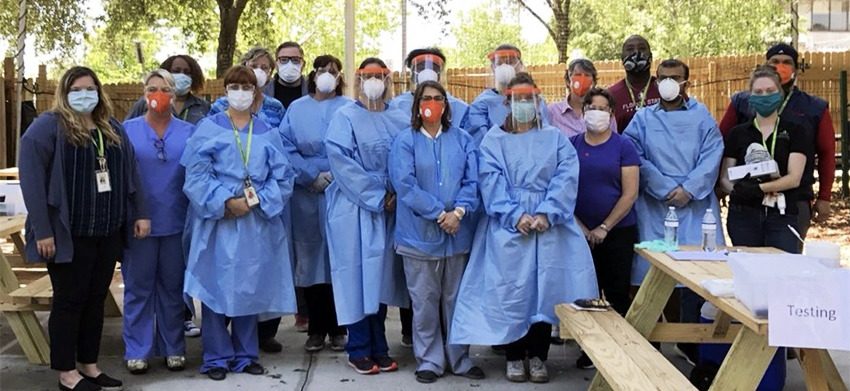 During the first year of the pandemic, 31 Built for Zero communities made a reduction in homelessness for one or more populations in 2020. Three communities reached functional zero, measurably ending homelessness for a population.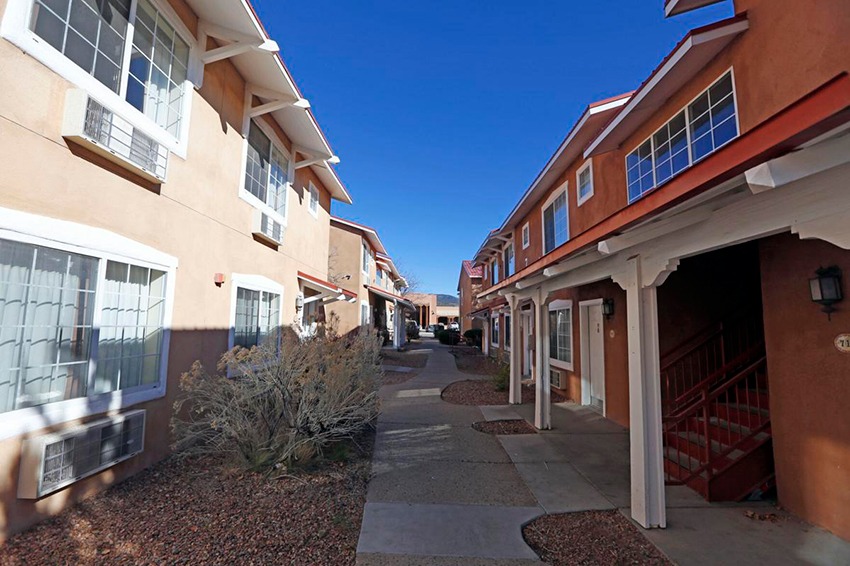 The city of Santa Fe and Community Solutions purchased the Santa Fe Suites hotel and converted it into a mix of affordably priced rental units for people exiting homelessness. The project knitted together social impact investment and funding from the city, which contributed $2 million in CARES Act funds. This project has the potential to serve as a new model for more affordable housing for other communities across the country.
April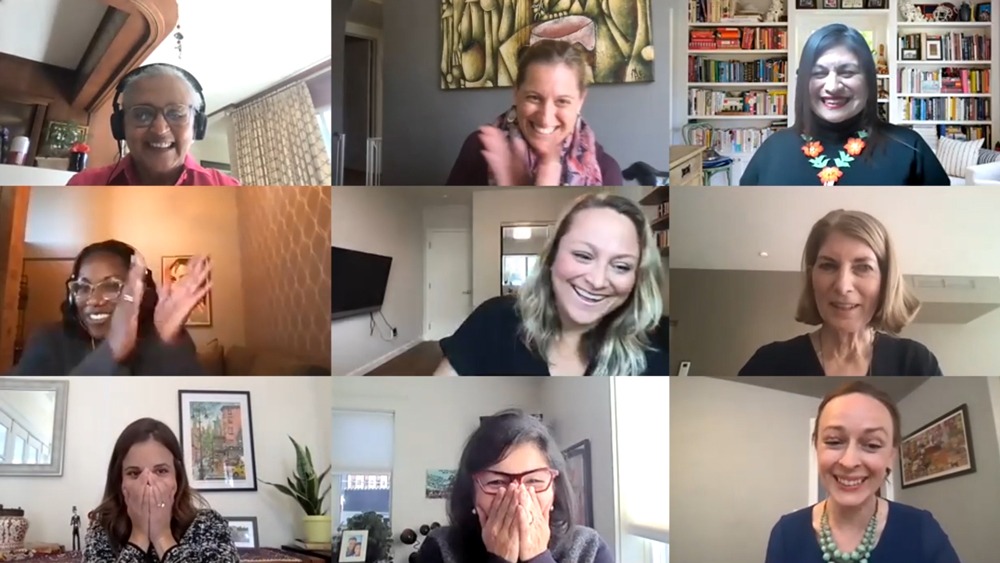 The MacArthur Foundation awarded a grant of $100 million over five years to Community Solutions to accelerate an end to homelessness through Built for Zero. Community Solutions was selected out of 775 applicants, which included these organizations as finalists: the Clinton Health Access Initiative & Murdoch Children's Research Institute, National Geographic Pristine Seas, Project ECHO, Report for America, and the World Mosquito Program.
In "Power to the Public: The Promise of Public Interest Technology," Tara Dawson McGuinness and Hana Schank described a new approach to solving our world's problems: public interest technology. The book featured Rockford, Illinois, a community that leveraged data-driven systems to functionally end chronic and veteran homelessness.
May
The Crater Region of Virginia came together to reach a functional end to veteran homelessness — and now it is working to sustain it. Amid the challenges of the pandemic, the team powered through to functional zero thanks to a powerfully supportive network dedicated to ending homelessness in the region.
In May, Fremont County announced it had functionally ended veteran homelessness. By reaching this milestone, they have created a reality where fewer veterans are experiencing homelessness than can be routinely housed — ensuring veteran homelessness is rare and brief.
Leaders from 87 Built for Zero cities and counties convened at the virtual Spring Learning Session. They gathered to focus on ending homelessness for single adults, building on the foundation for racial equity work, and launching a new cohort model. They also celebrated progress, including the eight communities that drove a reduction in homelessness, the six communities that achieved quality data, and the seven new communities that joined Built for Zero:
Colorado Balance of State – Southwest Region
Colorado Balance of State – Western Colorado
Downtown Cincinnati Continuum of Care
Kent County
Sonoma County Continuum of Care
Texas Balance of State – Lubbock
Wayne Metropolitan Community Action Agency
June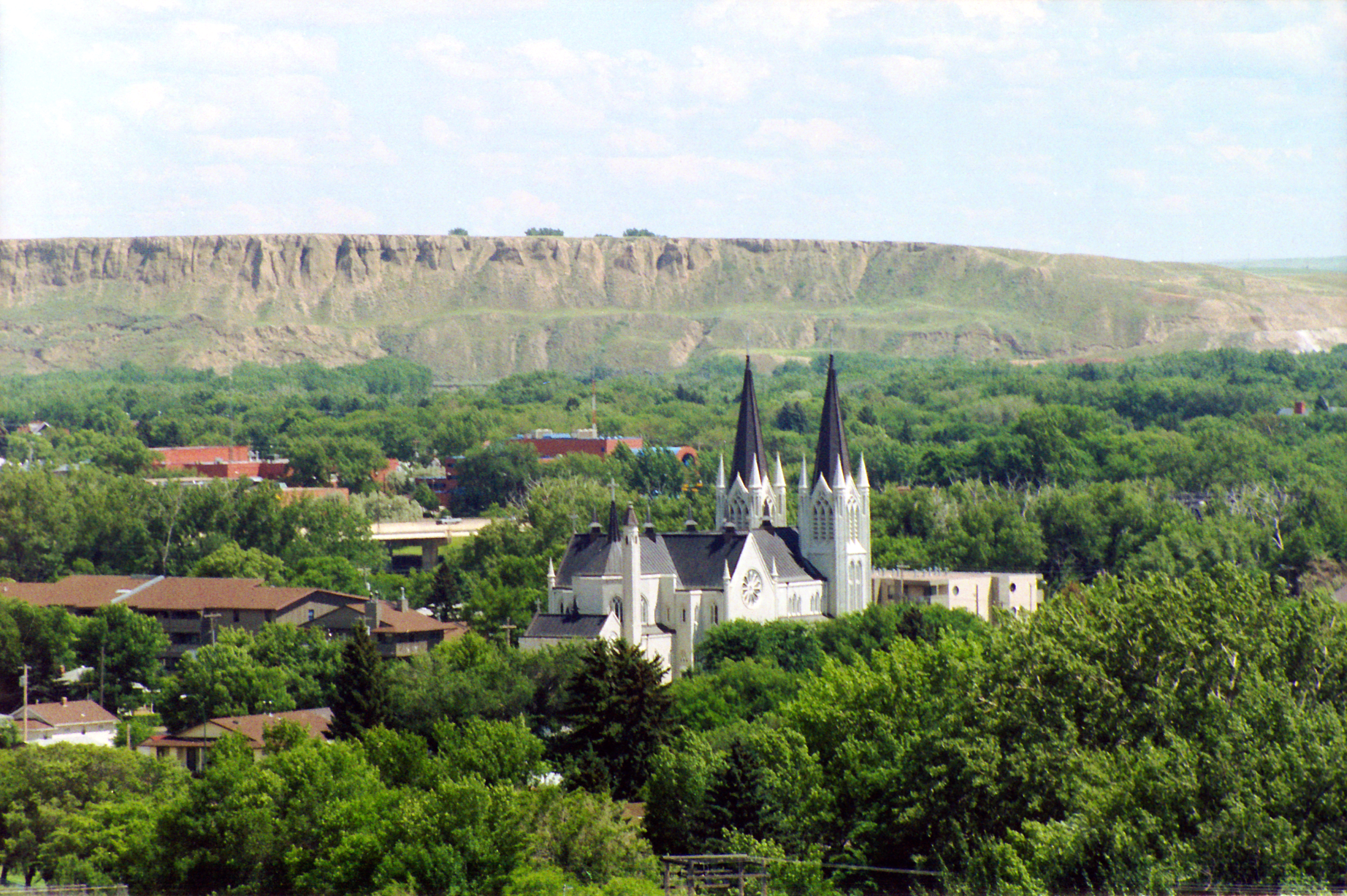 In June 2021, the Canadian community of Medicine Hat announced that they had reached a significant milestone. The city, located in the province of Alberta, became the first in Canada to functionally end chronic homelessness. Medicine Hat is part of Built for Zero Canada.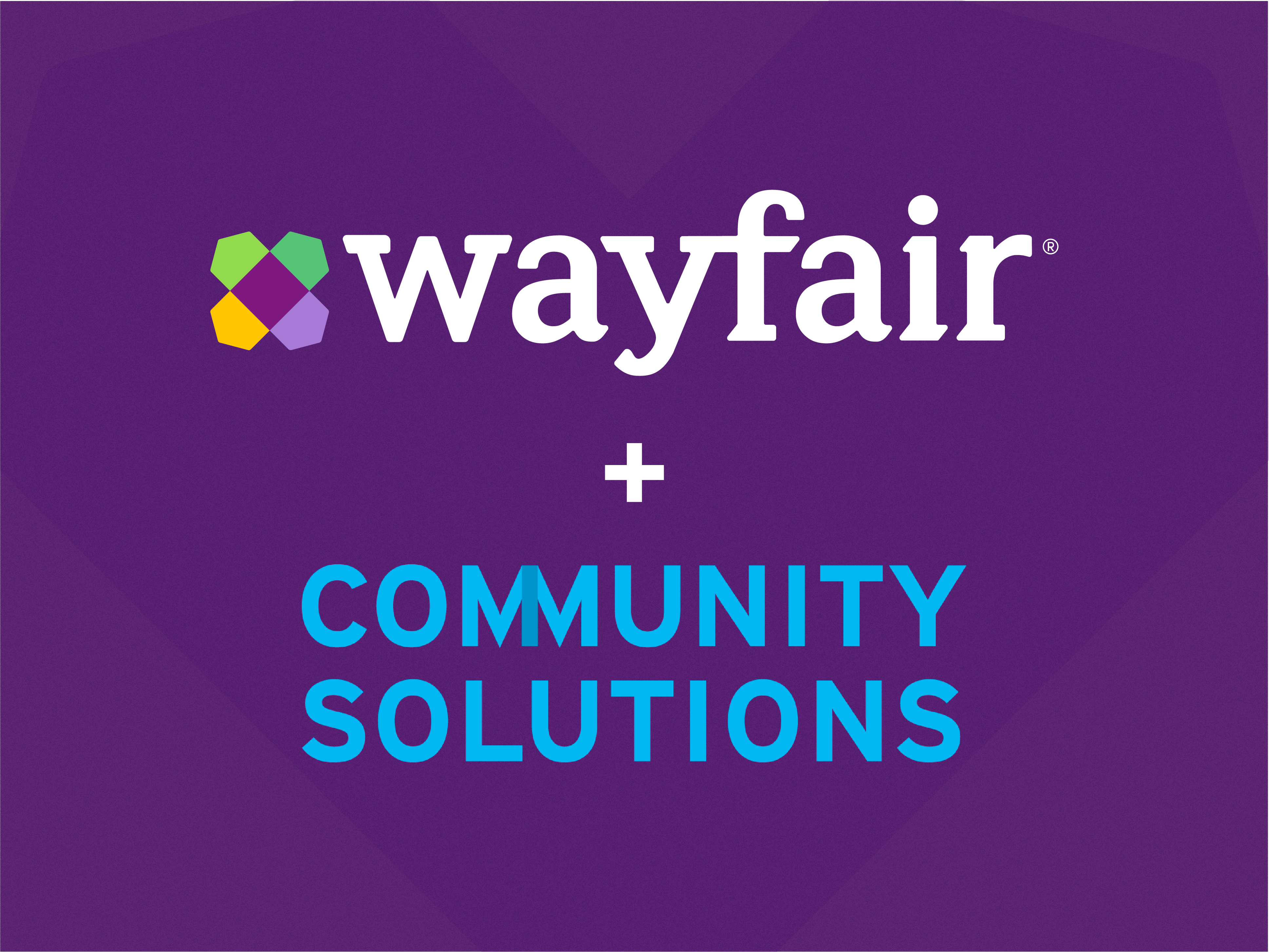 Wayfair began a long-term partnership with Community Solutions, which included committing an initial $1 million to support the Built for Zero movement.
July
July 22, 2021 marked the 10 year anniversary of Community Solutions. It has grown over the past decade to support a movement of more than 90 cities and counties committed to measurably and equitably ending homelessness. Fourteen of these communities have already solved homelessness for a population.
August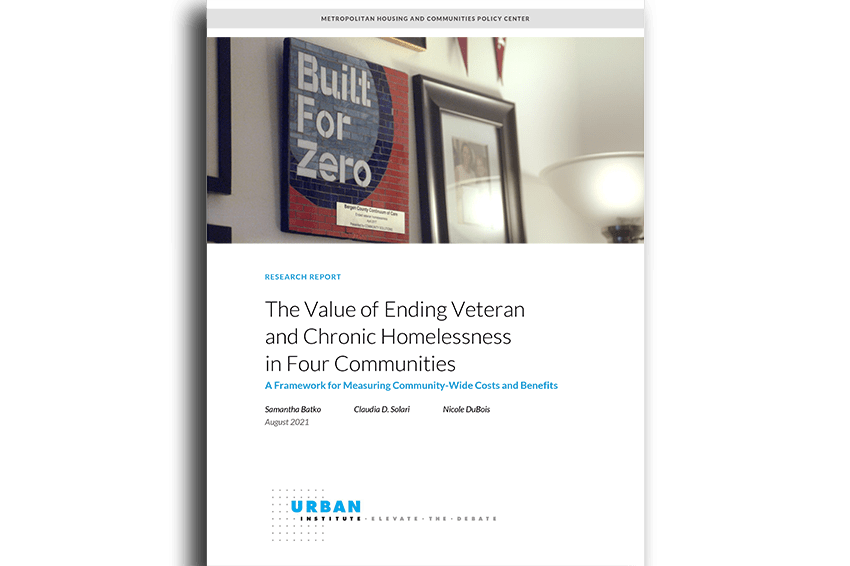 The Urban Institute published research that examined the community-level impacts of ending homelessness for a population. The research found that achieving functional zero for a population yields benefits across the entire community, including individuals both within and outside the target population, the homelessness response system, other systems (like health care, criminal legal, and emergency systems), and the broader community.
September
Since 2019, the community of 1.11 million has reduced veteran homelessness by 20%. They did this by having system-wide, real-time data, improving their case conferencing practice, and taking advantage of the various resources made available due to COVID-19 to accelerate their efforts to house as many people as possible. They're also working to develop a racially equitable homeless response system.
October
Homelessness is a reflection of failing systems, racism, and how our society continues to fail our most marginalized neighbors. In October 2021, we launched Homelessness Is Solvable, a campaign dedicated to lifting up accomplishments, learning, and voices from the movement to end homelessness. We believe that the stories of communities solving homelessness can inspire learning and seed new expectations to make homelessness rare and brief everywhere.
November
This year's Fall Learning Session included more than 500 attendees from across the country, which included eight communities new to the Built for Zero movement:
Central Oregon CoC
Northwest Louisiana CoC
Omaha/Council Bluffs, Nebraska
Pinellas County CoC, Florida
Portland, Gresham/Multnomah County CoC, Oregon
Salt Lake County CoC, Utah
Thurston County CoC, Washington
West Virginia BOS CoC
Six new communities achieved a quality by-name list and seven communities achieved shifts in the past six months. Marcia L. Fudge, Secretary of the U.S. Department of Housing and Urban Development, joined the Learning Session and recognized the efforts of each Built for Zero community leaders and members in the face of COVID-19.
December
Since January 2018, Detroit has made a 44% reduction in veteran homelessness. Because of this progress, Detroit was awarded Rocket Mortgage's Lighting the Way award and was featured in a moving video by Courageous, the brand studio of CNN.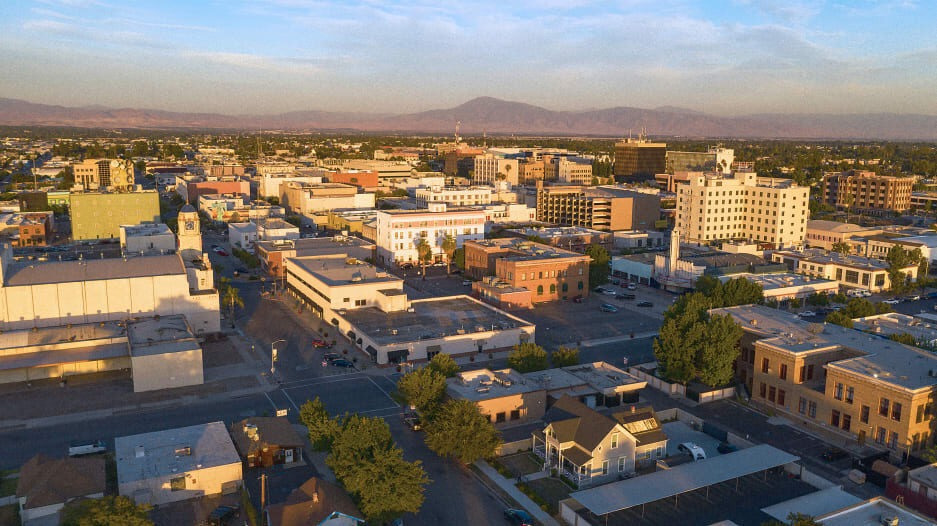 Community Solutions and the Institute for Healthcare Improvement (IHI) are leading a pilot exploring how health care systems can help communities end chronic homelessness. Homeless response systems and health systems have come together to accelerate reductions in chronic homelessness in five communities:
Bakersfield/Kern County, California – Kaiser Permanente, CommonSpirit Health
Washington County, Oregon – Kaiser Permanente
Sacramento County, California – Kaiser Permanente, CommonSpirit Health, University of California – Davis Health, Sutter Health
Anchorage, Alaska – Providence St. Joseph Health
Chattanooga, Tennessee – CommonSpirit Health
Join the movement to end homelessness.