In June 2021, the Canadian community of Medicine Hat announced that they had reached a significant milestone. The city, located in the province of Alberta, became the first in Canada to functionally end chronic homelessness.
"One of the great things about our partnership is that we are truly peers in the work. We're learning as much from them as they're learning from us."

Melanie Lewis Dickerson, Built for Zero Portfolio Lead
Functionally ending chronic homelessness means that there are three or fewer individuals experiencing chronic homelessness in a community and that this has been sustained for three consecutive months. Through this achievement, Medicine Hat has demonstrated that they have a data-driven, coordinated system that ensures fewer people are experiencing chronic homelessness than can be routinely housed in a month. 
Medicine Hat is part of Built for Zero Canada, a national movement of 39 communities working to end chronic and veteran homelessness as a first step to ending all homelessness, powered by the Canadian Alliance to End Homelessness.

As Melanie Lewis Dickerson, Built for Zero Portfolio Lead for Large-Scale Change, explained, "We have a long history of working together, and one of the great things about our partnership is that we are truly peers in the work. We're learning as much from them as they're learning from us."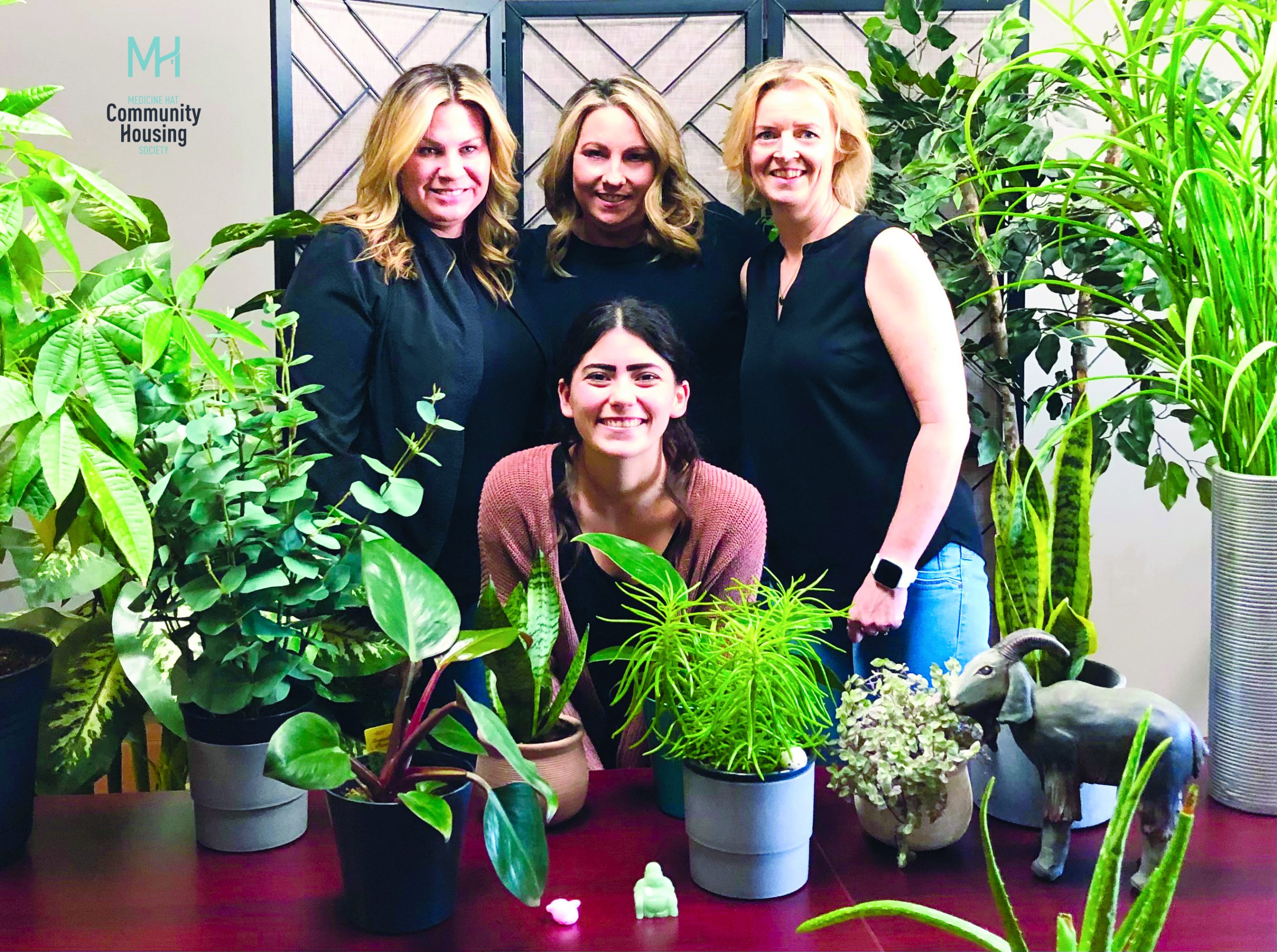 How they did it
Since 2009, more than 1,323 unique individuals have secured housing; of these, 358 people had experienced chronic homelessness. By rallying around a defined goal to end homelessness and utilizing strong partnerships, the Medicine Hat team leveraged real-time data to drive system transformations. "We aim to create effective systems of care and improve on those systems of care," said Jaime Rogers, Manager of Homeless & Housing Development for Medicine Hat Community Housing Society. "We're known as innovators and system disruptors — even within our own system."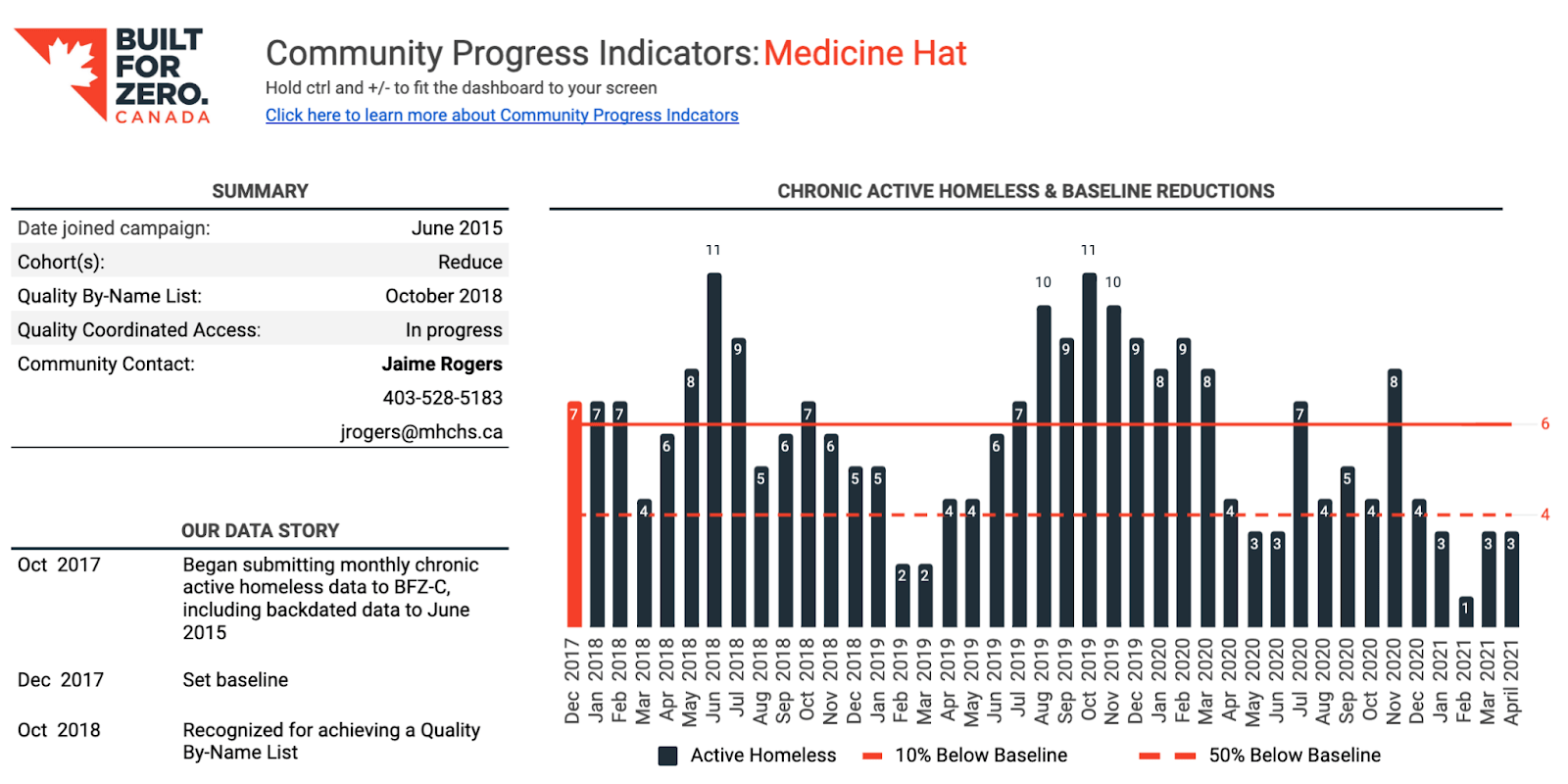 With a focus on Housing First, the team ensured that they had people with lived experience of homelessness at the table and involved in the work. "It's really about human dignity and treating people with respect," said Ted Clugston, Mayor of Medicine Hat. "It's easy to listen about homelessness in Vancouver or Victoria, but if you have to step over someone on your way to work or to get to the ATM, you need to do something in your own community."
Network across two countries
The community of Medicine Hat has garnered support from other leaders from functional zero communities across the U.S. Over the past year, Rogers has spoken with BFZ leaders in Rockford, Ill.; Gulf Coast region, Miss.; and Bergen County, N.J. "They were all connecting with each other to share what they had learned, the importance of getting all the way to zero and what that had done for their communities," said Lewis Dickerson.
"We're continuing as close thought partners and seeing value in both our individual efforts as well as when the other one has success," said Lewis Dickerson. "It helps bolster what we're doing across the two countries, the theory behind why we're doing the work, and the broader Built for Zero network."
Momentum across the movement
Now, Medicine Hat will work to sustain functional zero and work towards absolute zero on chronic homelessness. At the same time, they will turn their attention to expanding to focus on zero for all homeless populations in their community.
"We're starting to prove out how powerful functional zero is as a definition and the importance of having that shared, measurable end-state," commented Lewis Dickerson. "Now, we can look across our two countries and start to measure progress in a very similar way, and use the power of that for momentum across the global movement."
Read about London, Ontario, becoming the first Canadian community to functionally end veteran homelessness, as they turned the pandemic into an opportunity to transform their system and better serve veterans experiencing homelessness.
---
Want to know more?
Watch BFZ Canada's webinar from July 15, which took a deeper dive into how Medicine Hat achieved functional zero and how they are continuing to work to sustain it.