Communities in Built for Zero all commit to working toward a shared definition of ending homelessness — ensuring that any experience of homelessness is rare, brief, and nonrecurring. The Built for Zero community of Minneapolis/Hennepin County has actualized that definition in a unique way by designing their team around it.
Within their organization the staff is subdivided into specific lanes of work designated as "rare," "brief," and "nonrecurring." These designated pathways have helped unite the extensive efforts to end chronic homelessness across Hennepin County, which, with a population of almost 1.3 million, is the largest county in Minnesota.
By developing an efficient and high-functioning system, along with demonstrating a commitment to race equity and quality improvement, Minneapolis/Hennepin County has achieved a 30% reduction of people experiencing chronic homelessness from 2021 to 2022. This shift signals a significant milestone on the way to reaching functional zero for this population — ultimately ensuring that any experience of homelessness in the community is, in fact, rare, brief, and non-recurring.
Filling gaps in direct service
In 2022, Minneapolis/Hennepin County began to move away from emergency Covid-19 response and their Hotels to Housing project, through which they housed 464 clients from the hotels throughout the height of the pandemic.
The community's Built for Zero team working on ending chronic homelessness began to explore how they could drive down the number of people experiencing chronic homelessness in their by-name data set, which they refer to as their chronic index. Before the pandemic, Hennepin County itself had not offered any direct services. Like many large counties often do, Hennepin County contracted with third-party providers who supplied services like shelter, case management, housing, and street outreach.
What is chronic homelessness?
Long-lasting or recurring homelessness. It is defined by the federal government as a condition which impacts people who live with a documented disability and have experienced homelessness for at least a year–or repeatedly over three years.
But as Danielle Werder, Area Manager of Hennepin County's Office to End Homelessness, explained, the team recognized their providers were overburdened. They asked themselves, "How do we meet the need when demand is completely exceeding resources right now?"
Werder's team of data analysts, coordinated entry staff, and shelter planners took a broad look at their homeless response system and noticed the gaps they could fill. To accomplish this, they launched their Homeless to Housing program, bringing on a team of housing-focused case managers.
"We've had a culture shift of not seeing it as a deficit of taking things in house, but actually as help to the community."

Lauren Schwerzler
Lynn Shafer, Program Manager of the Homeless to Housing team at Hennepin County, manages this 35-person team, in which a dedicated case manager is assigned to each client to help them secure housing. Shafer's team prioritizes clients who are currently unconnected to any services, ensuring they have someone to help them on their housing journey.
In its first year, the Homeless to Housing team has housed 343 people, while continuing to work with an additional 350 people experiencing literal homelessness, which means they are on the streets or in a shelter.
"We've had a culture shift of not seeing it as a deficit of taking things in house, but actually as help to the community," noted Lauren Schwerzler, Principal Planning Analyst for Shelters in Hennepin County's Office to End Homelessness. "We want to increase capacity — instead of asking agencies to do more, we'll do it ourselves," she said.
Alyssa Keil, Built for Zero System Improvement Advisor on the Large Cities Team, has been impressed with the community's decision to design and offer direct services. The more typical role of a county team — especially one the size of Hennepin County — is maintaining the role of managing contracts with third-party providers and planning for their homeless response systems.
"The way they're pivoting and shifting is pretty unique to large cities," Keil said.
Using by-name data to target resources and services
In another effort to streamline their homeless response system, the Hennepin County team sought to fully utilize the real-time by-name data they collected through their chronic index to more swiftly identify and house clients.
When Erin Wixsten started her role as Principal Planning Analyst for Hennepin County in April 2021, she admitted that her work actually increased the size of their chronic index. Wixsten and her team began gathering data on the many people who were unsheltered in the community but had not previously been on their index.
"I know that in the first few months there was an uptick in chronic numbers. And that's probably a good thing because those folks were totally invisible [to the system]," she said.
To be sure everyone experiencing chronic homelessness in their community was known by name, she verified that staff training was up-to-date for their Homeless Management Information System (HMIS), while also re-examining street outreach workflows and reconnecting with the teams who worked on the street.
These efforts launched the Streets to Housing program in August of 2022, which has been designed to advance equity and create a direct pathway from the unsheltered homelessness to housing. This model was developed, implemented, and evaluated by people with lived and living experience of homelessness.
As a bridge between traditional street outreach and housing case managers, this program hosts scheduled events at known encampments on the streets and in places where people experiencing unsheltered homelessness gather for services. There, team members seek to add people into their HMIS and generate quick connections to housing resources, coordinated entry assessments, benefits, and health care.
As Tracy Schumacher, a Principal Planning Analyst for Coordinated Entry System in Hennepin County, noted, having a robust street outreach team and a correlated program like this has been essential to their reduction of chronic homelessness.
"From a systems perspective, no matter what we do — how efficient we make the system, how much housing we get, we need those boots on the ground to help locate households and move them through the system or house them outside of the coordinated entry system."
Improving the quality of their system
Much of the work of the chronic team in Minneapolis/Hennepin County has been geared toward removing any stopgaps or places where a client could get stalled as they move through the system to housing.
Achieving this requires leveraging a discipline called quality improvement, which is a pillar of the Built for Zero methodology. As an applied science, quality improvement is based on the idea that outcomes are the product of systems, and that improving those outcomes requires changes to the system.
Nathan Nyren, Principal Planning Analyst for Hennepin County, leads the quality assurance team within the "non-recurring" lane of Hennepin County.
"We have a tracking system where we identify issues that we're facing with our different providers, like if they're not completing their data entry correctly, which could cause somebody to stay in limbo and not going to get referred to housing," Nyren said.
Over the past couple of years, many providers have experienced a lot of turnover in staffing, which can often contribute to such data entry errors. But Nyren and his team simply view this as a place for improvement, by offering training and technical assistance to these new staff members. His team knows that providing training can only make their system stronger and help house clients faster.
As Nyren noted, "The flexibility to be able to take time to train when all the other staff have left an agency — that has kept the referrals moving more than it would have otherwise."
Werder has infused her team with a commitment to quality improvement, which has certainly helped them move closer to their goal of reaching functional zero for chronic homelessness.
"As you can see, there's so much systems work going on. When we take the time to come together and connect the dots, we're able to call up issues, red flags, pull some levers, and keep an eye on things to make sure we're always moving in the right direction," Werder said.
"And if we're not moving in the right direction, we know exactly why."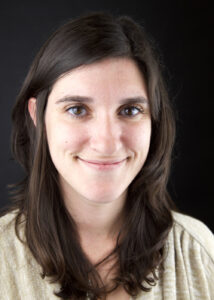 "There's so much systems work going on. When we take the time to come together and connect the dots, we're able to call up issues, red flags, pull some levers, and keep an eye on things to make sure we're always moving in the right direction."
— Danielle Werder
Incorporating equity from within the system
Underpinning all of the community's efforts toward quality improvement and filling gaps in the system is the community's demonstrated commitment to advancing race equity. Within Hennepin County, people of color — specifically those who identify as Black and Indiginous — are disproportionately represented within the population of people experiencing homelessness. The community's chronic homelessness team addresses this inequity in a multitude of ways.
"Many of the people experiencing unsheltered homelessness in Hennepin County are not willing or not able to access traditional emergency shelter," Werder said. "So by making housing assistance and resources easily and readily accessible to this population through Streets to Housing, we believe we are increasing equity of allocation of housing resources and service delivery."
The team measures the progress of their work by disaggregating their data by race to ensure they are achieving equitable housing outcomes.
In addition to gathering quantitative data, the Homeless to Housing team employs client satisfaction surveys to collect qualitative information from their case management program. The surveys evaluate whether or not each client is being assigned a case manager within the same time frame and if they receive the same level of customer service.
"The surveys are sent to any person who participated in the program, and the feedback is reviewed quarterly and acted on as part of continuous improvement," Werder said.
Each month, the team also visits a local advocacy group called Street Voices of Change, which is made up of people with lived experience of homelessness. There they give updates about their systems and direct service work in order to receive feedback from those accessing the system on how they could improve.
"We often hear about issues in shelters that we act on right away, and always go back to follow-up as well," Werder noted.
Because people experiencing homelessness in their community are disproportionately people of color, the Hennepin County team includes people with lived experience of homelessness in funding, hiring, and policy decisions to improve the equity of their system from within.
"The impact has been obvious and great," Werder said. "We can always do better and work to elevate and empower people to not just participate once, but to feel a true sense of belonging so we can work on system improvement in partnership."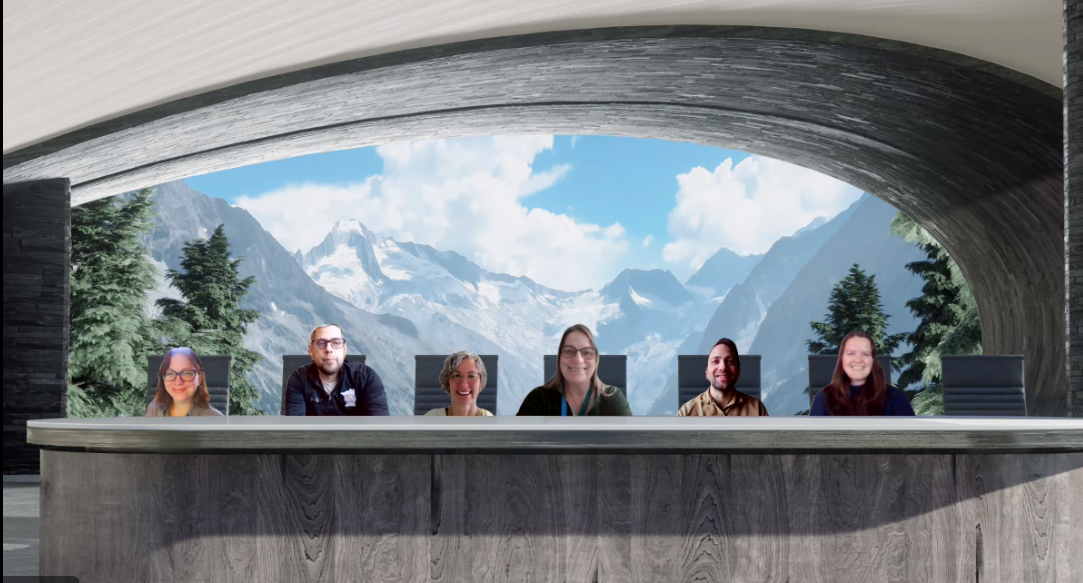 The secret sauce
2022 has been a big year for Hennepin County, but it's also been a culmination of many years of building up their system, collecting real-time data, and developing a strong team.
"As long as we know what's happening, we can quickly respond to it with all of our system experts, our direct service workers, and our data analysts," Werder said. "It's the team that's the secret sauce."
They also know they have the support of the wider Minneapolis and Hennepin County community in their efforts to reduce chronic homelessness on the way to reaching functional zero.
"The community really has bought into this," Werder said. "The leadership committee for the coordinated entry system continues to prioritize this population year over year and is really keen to change things up to try and reach those that may be getting missed. So it's also a huge community effort as well."
Mark Legler, a Planning Analyst who manages Hennepin County's chronic index, knows his team's unflagging efforts are necessary, even amidst huge challenges like the pandemic.
"I think a big part of it is just that it's been five years [we have been working at this], so it would be easy to let this go by the wayside, but we haven't stopped meeting, It's really about being relentless," he said.
"Every day, I work on ending chronic homelessness."