Mary Ann Priester has been working to end homelessness for the past 18 years, ever since interning at a homeless day center in college. Today she is a Homelessness Management Information System (HMIS) Administrator in Mecklenburg County and she has stayed in the work for one simple reason.
"Everyone should have safe, decent, affordable housing," she said.
Priester is a part of the local team working to reach functional zero on veteran homelessness. In March of 2019, Charlotte became one of seven communities that formed Built for Zero's Large City Cohort, a group of populous cities committed to reaching ambitious goals to reduce homelessness.
Priester recalled the moment the team set its big goal: to reduce veteran homelessness by 30% by the end of 2019.
"Honestly, I was worried," she said. "I didn't know if it was necessarily achievable. But I believed it was possible."
Now the team is armed with proof that it is possible. The metro area home to more than one million people has reduced the number of veterans actively experiencing homelessness from 315 to 213 in a year — more than 30 percent.
Pushing the boundaries with Built for Zero
Kally Canfield has worked in the homelessness sector for over 10 years, spending many years supporting efforts to end homelessness in Washington, D.C. As a Built for Zero coach, she helped the Charlotte team design a plan to bring this goal within reach. As part of the Large Cities Cohort, communities are able to receive tailored support from coaches like Canfield to address the specific challenges they face.
She would help the team question the status quo, asking questions like, does this have to be how things are? Does this red tape have to exist?
"I don't want to understate the role of Kally in this work as our coach and mentor," Priester said. "Her efforts have kept the community energized and engaged and she has pushed us when we didn't want to be pushed."
Canfield helped them establish more open communication with the U.S. Department of Veterans Affairs (VA), encouraged them to apply for additional federal funding for veterans experiencing homelessness, organized a meeting for frontline staff across 10 agencies, and provided support along every step of the way.
"It just makes you feel like you're not on this island alone," said Venus Hamilton, who works with the VA as HUD-VASH supervisor in Charlotte. "Built for Zero is a supportive space."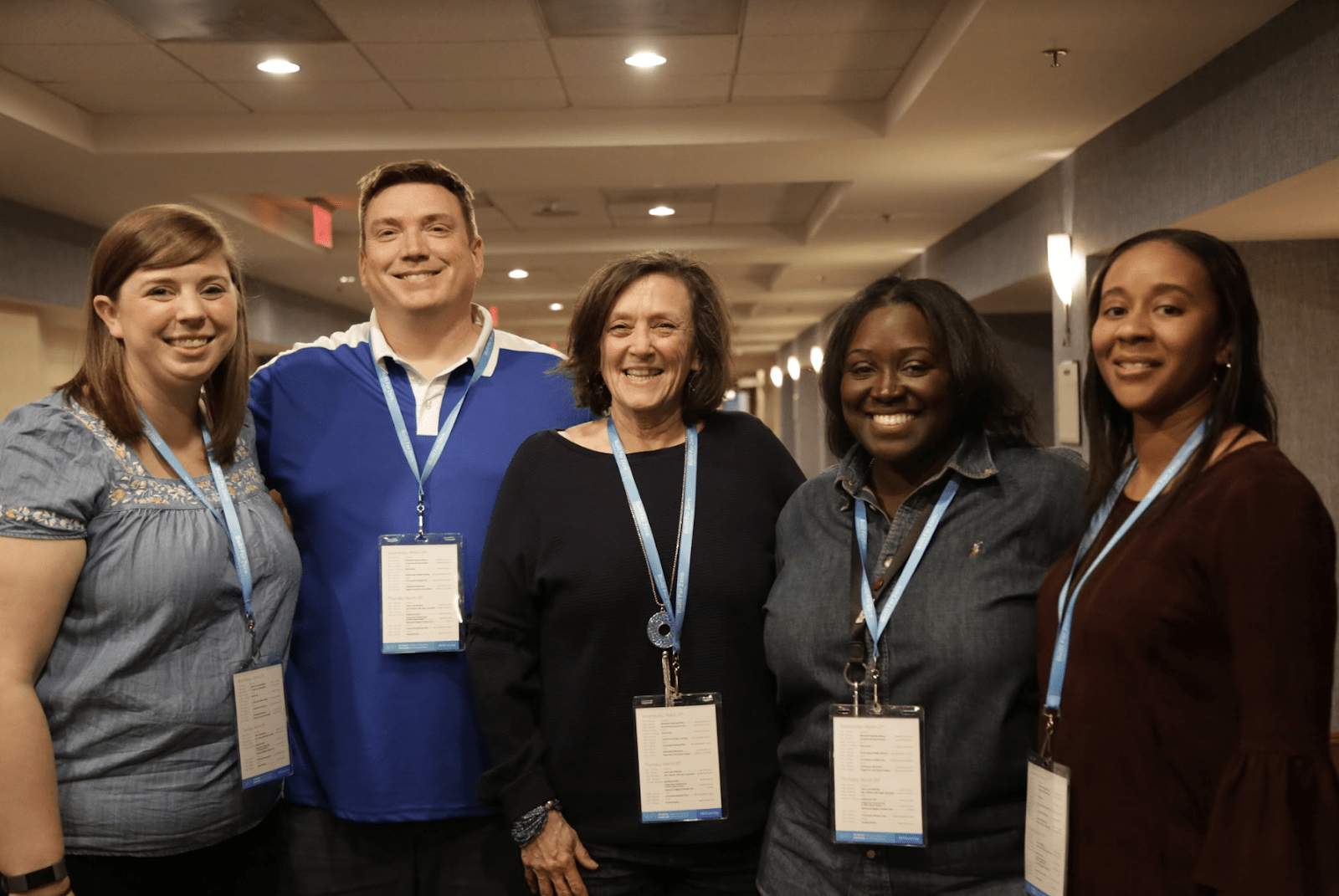 Strengthening relationships
Communities in Built for Zero know that it is impossible to drive and reach zero without the strength of a community-wide effort. Although both the Mecklenburg County Continuum of Care (CoC) and the VA were committed to supporting veterans experiencing homelessness, their work was too often happening in silos. That changed in 2019, when representatives from both organizations made a shared commitment to reducing veteran homelessness, together.
Now the members of the local VA join more than a dozen homelessness and veterans services agencies for case conferencing meetings. This group meets three times per month to discuss housing solutions for the veterans on their community by-name list.
"Communication is the key," said Janene McGee, Mecklenburg County Director of Veteran Services. "It takes a whole team to make everything fall into place."
McGee has noticed a big difference in these meetings. Before the VA joined, the group was unable to get through their entire list of veterans during a single meeting and consisted more of client updates. Now, they focus more on discussing housing solutions, rather than just trying to track down people.
"As the largest veteran housing provider in Charlotte, the VA brings critical resources to the table," said Hamilton. "Together, we can see where there are gaps in services and where we can be a filler."
And it hasn't ended there. The collaboration has helped them secure more federal housing vouchers for veterans and jumpstarted quarterly cross-agency events that have connected up to 10 veterans to housing in just one day.
"The VA feels like a partner now," Priester said. "I think the long term impact is that we're going to be able to better connect veterans to housing resources and hopefully get them housed quicker."
Strengthening data

Collecting real-time, person-specific data on who is experiencing homelessness in a community is critical to how Built for Zero works to end homelessness. Thanks to the commitment of the local veterans team to developing quality data, the Charlotte team knows each of those veterans by name — and who qualifies for VA services.
One major breakthrough came from a VA database called SQUARES, which contains detailed information on veterans and their eligibility for homelessness services. Mecklenburg County had already created a comprehensive list of every veteran in the area experiencing homelessness; the problem was, they didn't have reliable information on each person's veteran status, which determines what services they may be eligible for. Instead, they relied on a patchwork of organizations manually filling in these details.
By accessing SQUARES, the team is able to instantly verify the status of every veteran on their by-name list.
This one change enabled Charlotte to realize that more than 30 individuals who self-identified as veterans did not qualify as veterans according to the Department of Veterans Affairs regulations. Correctly identifying these people allowed them to be connected to housing and services for which they actually qualified.
"The improvement that the Charlotte team has seen in their data is a critical milestone on the journey to ending homelessness," said K.O. Campbell, Large City Strategy Lead with Built for Zero. "Only with quality data are teams able to accurately prioritize veterans for housing and make the most effective use of their teams and resources."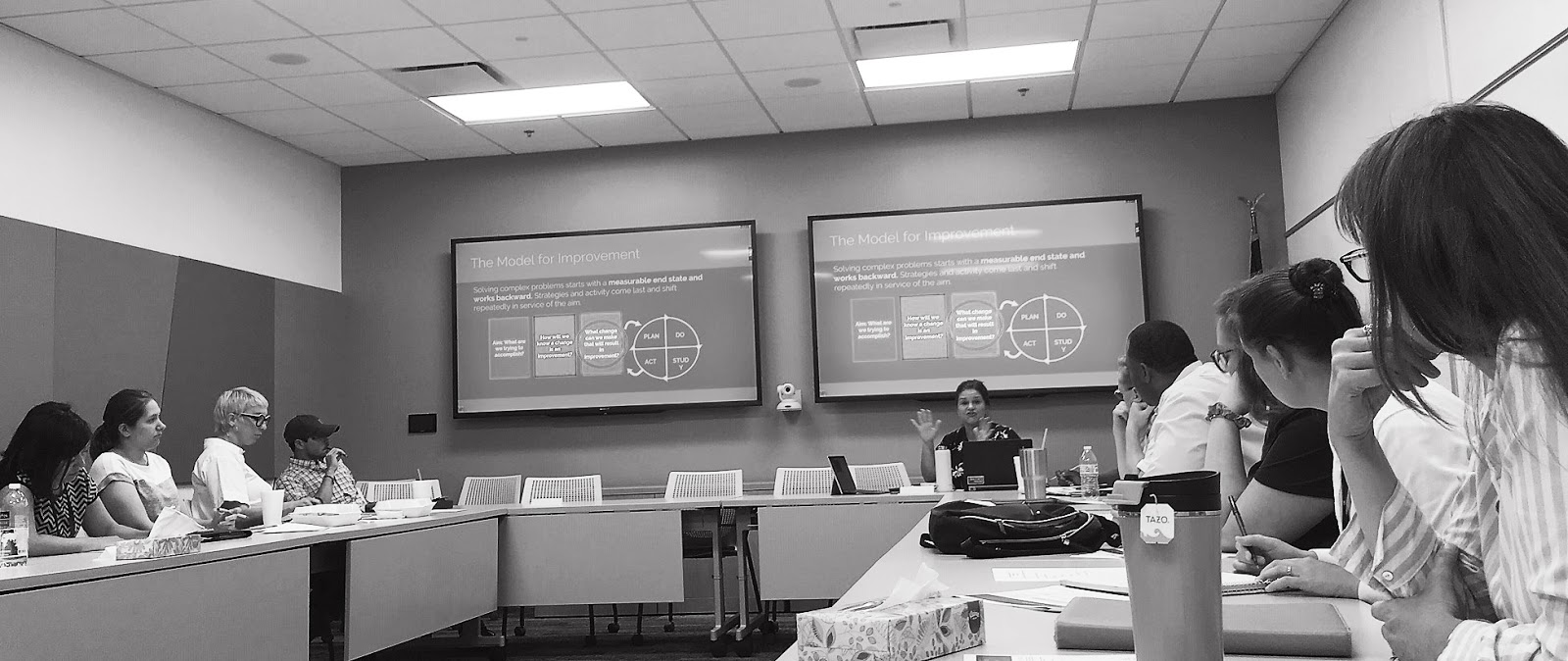 Continuing its drive to zero
Priester is intimately aware of the problem of homelessness in Charlotte and can tell you about the shelters that are "bursting at the seams" in the winter and the local car dealer who opened up his lot this January for people without a place to go to be able to sleep safely in their cars.
She knows the challenges, and what's at stake. Charlotte is in the midst of an affordable housing crisis. This makes this segment of the market extremely competitive and makes it more difficult for people experiencing homelessness, particularly those with tenancy barriers, to obtain safe and affordable housing.
"The affordable housing market is so tight that having one eviction, or misdemeanor, or not so great credit score is enough to exclude you from consideration for a unit because there are five other people without tenancy barriers that are applying for that one apartment unit that you can afford," she said.
To address this challenge, Community Solutions is working with the Charlotte-Mecklenburg Housing Partnership to develop more affordable housing for veterans experiencing homelessness using social impact investment, a model that's been successfully used in Denver, another Built for Zero community.
But with proof that one milestone has already been met, Charlotte works toward another 30% reduction in veteran homelessness by the end of 2020. That would mean reducing the number of veterans experiencing homelessness to just 150 people.
"It seems daunting, but it's also something to dig in and work for," Priester said. "We've improved our data. We have more resources. We have continued support from Built for Zero and we're making so much movement, so much more quickly than ever before."
---
This post honors the life and memory of Janene McGee (October 24, 1978 – March 16, 2020). We remember her leadership, vision and commitment to supporting the nearly 50,000 Veterans in Mecklenburg county and their families.