"Ending homelessness is not just the job of the homeless sector," Angie Walker affirmed. "But it does take the entire community. It's a community problem."
Walker is a Housing Advocate and Homeless Program Coordinator in Rockford, Illinois. Her community is one of three Built for Zero communities in the U.S. to reach functional zero for veteran and chronic homelessness. The region has sustained this milestone since 2017.
As Rockford now turns its attention toward ending homelessness for all populations, leaders in the community are collaborating in a fundamentally new way to ensure systems are designed to make homelessness rare, brief, and nonrecurring for all.
Creating change through collective approach
In order to create impactful change in the homelessness system, Rockford adopted a multi-agency approach that brought together efforts across health care, fire and emergency services, Code Enforcement, and even education.
"We couldn't do our job without fire, health outreach, or without Code. We couldn't do our work without the health system. So many people face so many health issues, whether mental or physical health," said Jennifer Jaeger, the Community Services Director of Rockford. "We can't do this stuff without system change."
The community continues to draw upon existing partnerships in health care, emergency response, education, and even municipal governance to resolve system failures that stand in the way of reaching their shared aim of reaching functional zero for all homelessness.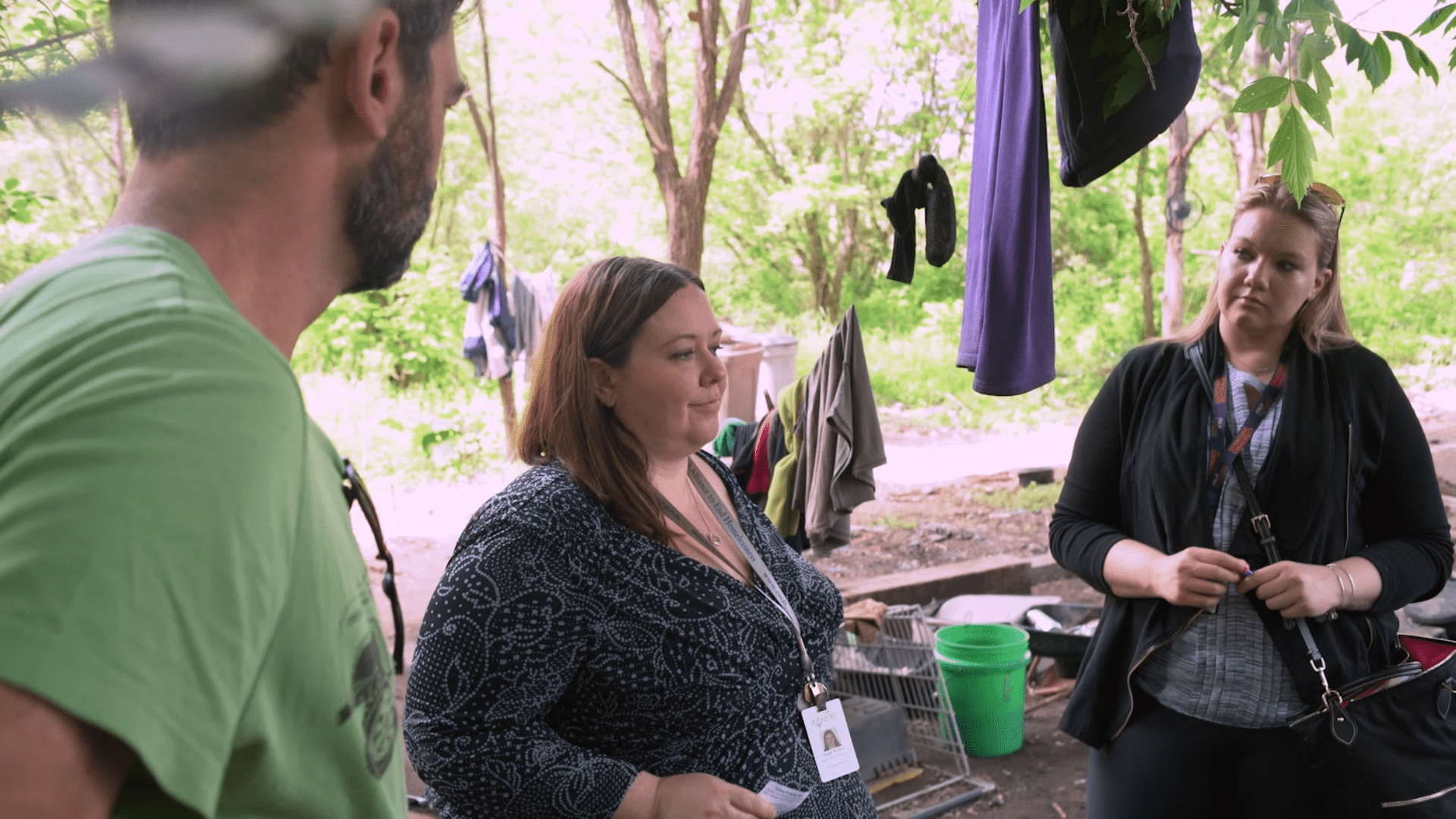 Convening across sectors
Many stakeholders across Rockford feel that collaborating across sectors is necessary to sustainably end homelessness. They also know that it will require them to work differently, together.
"If I don't know someone that has come to the health care clinic, someone in the fire department might know, or someone on the street might know. And we really work collaboratively and partner to make sure that somebody knows these folks," said Shelton Kay, Vice President Community Services of Crusader Community Health, on ensuring access to community support across agencies.
According to Kay, building partner relationships also allows him to provide folks experiencing homelessness with the knowledge and direction they need to self-resolve into stable housing.
Even entities such as Rockford Township are teaming up with the local Continuum of Care to provide rental assistance that supports the development of housing with onsite mental health services.
One particularly active collaborator of homelessness response is the Rockford Fire Department, which has become more proactive in supporting individuals experiencing homelessness, shared Shannon Kopp, the Mobile Integrated Healthcare Manager at Rockford Fire Department.
"We began meeting with the people who were always constantly calling 911 to find out 'what are your barriers, what are your obstacles, and how can we fix it?'"

Shannon Kopp, Healthcare Manager at rockford fire department
In directly convening with "super utilizers" of emergency services while in relationship with the Continuum of Care, the Fire Department is able to route folks to the proper health and housing programs.
One of the biggest pivots towards collaborative response work was shifting the relationship between Code Enforcement and the Continuum of Care. Jaeger shared that, previously, Code Enforcement would derail the work of resolving homelessness on the streets.
"If [Code] would disrupt our homeless people, we couldn't find them, and they destroyed their belongings," she said.
Now, Code Enforcement works with Jaeger's team to assist with locating unhoused folks on the street and directing them to appropriate services. Although Code Enforcement is still on the front lines of flagging hazardous camp conditions, or tracking down individuals sequestered on the streets, the agency is committed to supporting systems change through partnership.
As Jessie Schafer, the Senior Officer for Rockford Code Enforcement, explained, "It's moving them in the right direction, versus me just seeing them and saying 'I don't care where you go'… It's a great collaboration to be able to work with all the systems, because if I don't have all the answers, I can call someone. If we can fix the issue and get them on the way to being housed, that's what we want to do."
The Road Ahead
One of the challenges that homelessness responders in Rockford face is the issue of cohering Point in Time counts of homeless individuals on the street with ongoing, by-name registrations of those being serviced by the system.
As Rockford worked to ensure their by-name data and Point in Time count data aligned, they found it critical to work with Code Enforcement. The collaboration enabled homelessness responders to enter secluded spaces and find those underserved people in the system.
Community responders such as Kay believe that, with the right approach, systems failures that perpetuate homelessness can be resolved for good.
"I believe that homelessness is solvable because… I've seen people who have made some changes in their lives and become homeowners or gotten into a decent relationship or gotten a good job or gone back to school. Because it can be done."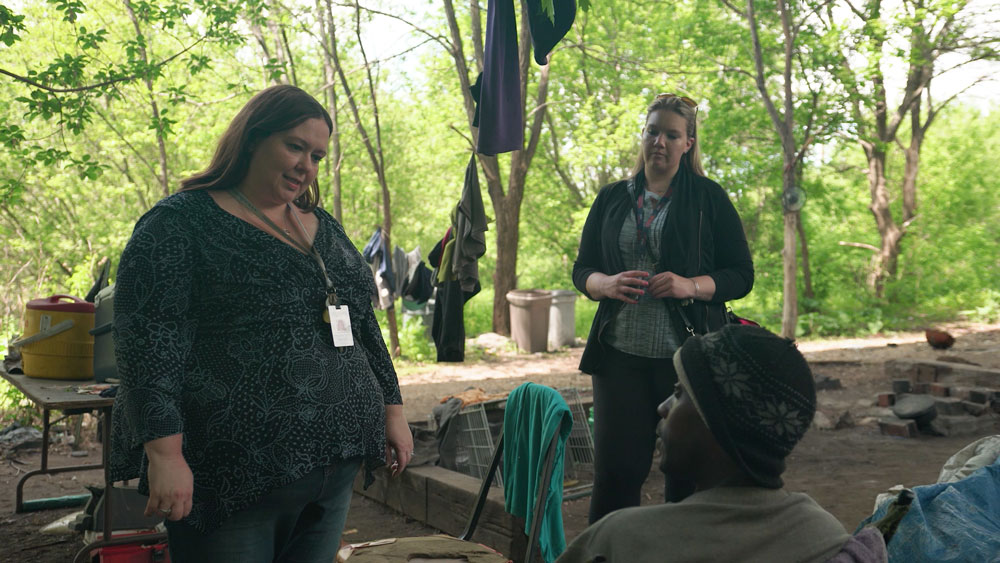 Walker understands that solving homelessness will require a systems approach that directly addresses barriers that hinder people from receiving services such as housing.
"We learned very early on that blaming the person for whatever's going on in their life isn't really gonna get us anywhere," Walker said. "We wanted to look at what within the system itself was hindering them from getting a housing unit. So we can fix those system barriers and try to figure out how to get around that so we can get the most people housed."
Walker and the rest of the Rockford team are aware that making progress toward ending homelessness for all is not a straightforward task — but that it will begin and end with the collective force of the community.
"It's a big change from what we've been doing," Walker said. "But it really made us take a look at all of our systems, not just our homelessness systems… We've had to take a big picture look to see how we're going to get to that end of homelessness, and that looks really hard. But we just keep plugging away."