TIMELINE
February 2018: Abilene joins Built for Zero Collaborative
November 2018: Abilene achieved functional zero for veteran homelessness
January 2019: USICH confirms Abilene has effectively ended veteran homelessness
November 2019: Abilene reaches the chronic homelessness functional zero threshold. Three-month sustaining window begins.
January 2020: Abilene successfully holds functional zero for three months and is confirmed as reaching functional zero for chronic homelessness.
---
Alexzandra Hust, the co-lead for Abilene's Built for Zero team, thought about the neighbors they had helped on their way to functional zero for chronic homelessness.
They were the most vulnerable neighbors, people who had experienced long-term homelessness and had a disability. There were people who had experienced homelessness for nearly two decades. There was the woman who lost her home after being diagnosed with breast cancer and losing her job.
"She could have been a statistic and on the streets again," Hust said.
But all of those neighbors were housed, thanks to the community's commitment to building a system that could dynamically respond to people experiencing this long-term homelessness.
This accomplishment came after ending veteran homelessness, reaching functional zero for that population in February 2019. Today, the community announced it had become the fourth community in Built for Zero to reach functional zero for chronic homelessness — sustaining this achievement for a year.
OUTREACH
"It has reinforced the power of deep human connection for me."

Katherine Bisson, Executive Director, Abilene Hope Haven
Outreach workers are known as critical frontline staff for homeless service organizations. They are the individuals who find and engage people experiencing homelessness, with the goal of accelerating their journey to housing.
As Abilene saw their numbers of people experiencing chronic homelessness decline, they had a concern. The team wanted to reach functional zero, the milestone for ending homelessness, with integrity — this meant they wanted to be confident that they had not left anyone in their community behind.
As part of this commitment, they began to ramp up outreach efforts and reevaluate how these efforts could be improved. With funding from the Ballmer Group, the team was able to hire a staff member who would focus on coordinating outreach to ensure that their entire geography was covered.
"Even our Executive Director (Katherine Bisson) was going into the woods and finding our neighbors," Hust said. "Relationships have quickened the process because, as you can imagine when you're living outdoors for so long, having any type of trust is still difficult."
"It has reinforced the power of deep human connection for me," said Bisson, Executive Director of Abilene Hope Haven. "When you are intentional, there is something of yourself that you leave at every interaction; and when you are open, there is so much that can be received. I believe both are transformative and crucial to the work we do."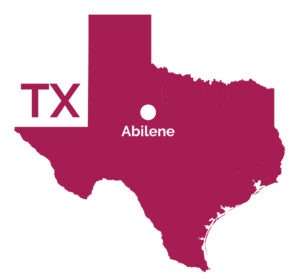 Cities: 1
Counties: 1
Total Population: 122,999
---
CASE CONFERENCING
The aim of Built for Zero communities is not simply to cross a finish line by reaching functional zero. It is to build a system that can respond to the constantly changing dynamics of homelessness in their community and promptly connect people with the resources to exit homelessness.
In Abilene, Texas, the team has worked to nearly halve the length of time it takes to move a client experiencing chronic homelessness into housing, from 188 days to 95.
At the heart of these improvements were meetings that brought providers across the community together known as case conferencing. Every week, the local team comes together to work through their by-name list — a real-time, person-specific list of everyone experiencing chronic homelessness.
Together, they cleared the path for all the individuals on their list. What could we fulfill for our neighbor that would make them want to engage? What is something that we haven't tried before with this neighbor? How can we accelerate the time to implement this next step so it takes one week instead of two?
"Our major turning point was shifting from focusing on how hard it is to work with a neighbor to what actionable step we can take next to house them, no matter how small or 'out there' it is," Hust said.
During this time, they also tackled procedural and systemic barriers, like challenges in acquiring the documents that clients needed to get into housing.
Every case conferencing ends when they have a next step and target move-in date recorded for each neighbor.
"I think really that lesson from Abilene is that: There's no magic formula," said Habiba Rotter, the team's Built for Zero Improvement Advisor. "It really is about just learning how to work smarter and faster."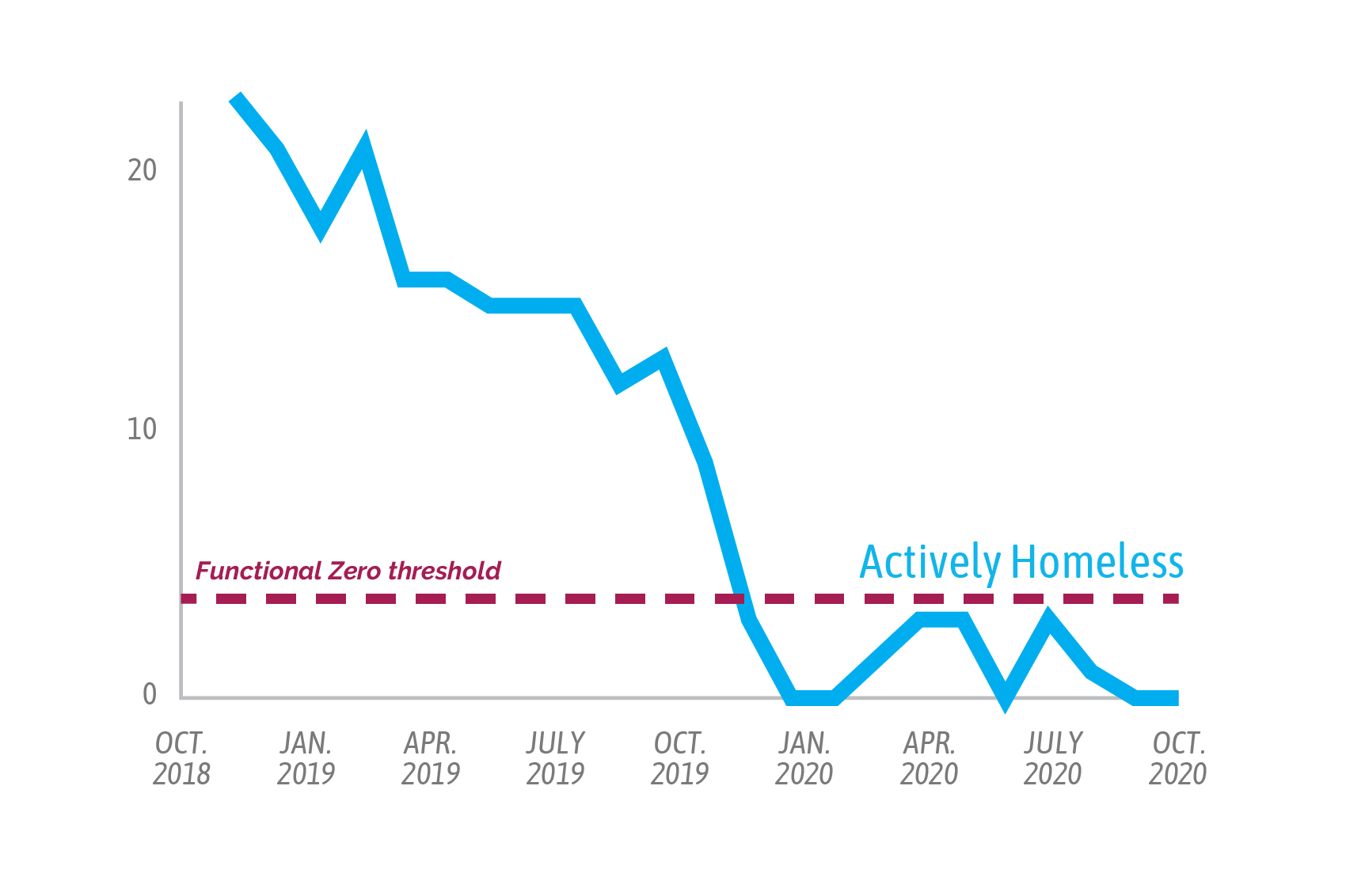 MOVING FORWARD, WITH RADICAL HOSPITALITY
The team has begun a practice of radical hospitality, treating every single person who walks into their office as though they are the mayor.
"We are kind of that bridge that can't be burned. And we are committed to following through. When we say we'll be there, we'll be there."

Alexzandra Hust, Director of Programs, Abilene Hope Haven
"Radical hospitality promotes the dignity and worth of those we serve, is more rewarding for staff who can focus on cultivating trust, and it yields the best results," Bisson said.
This means taking clients out for coffee, fundraising to pay for their housing units, or helping them fix their car so they can get to their appointments. Sometimes that means building a relationship by charging a car battery for someone in an encampment so they have electricity. Other times it means completing an assessment with a neighbor when they are finally ready, even if that is late into the evening at a McDonalds.
"We are kind of that bridge that can't be burned," Hust said. "And we are committed to following through. When we say we'll be there, we'll be there."
Having reached functional zero for veteran and chronic homelessness, the team is now focused on ending youth and family homelessness. They will continue to build upon the improved systems they have built for these two populations, as they work toward creating a reality where homelessness is rare overall and brief when it occurs — for everyone.