Find out if your city or county is part of the Built for Zero movement to end homelessness in a few easy steps:
2. Scroll down to the map.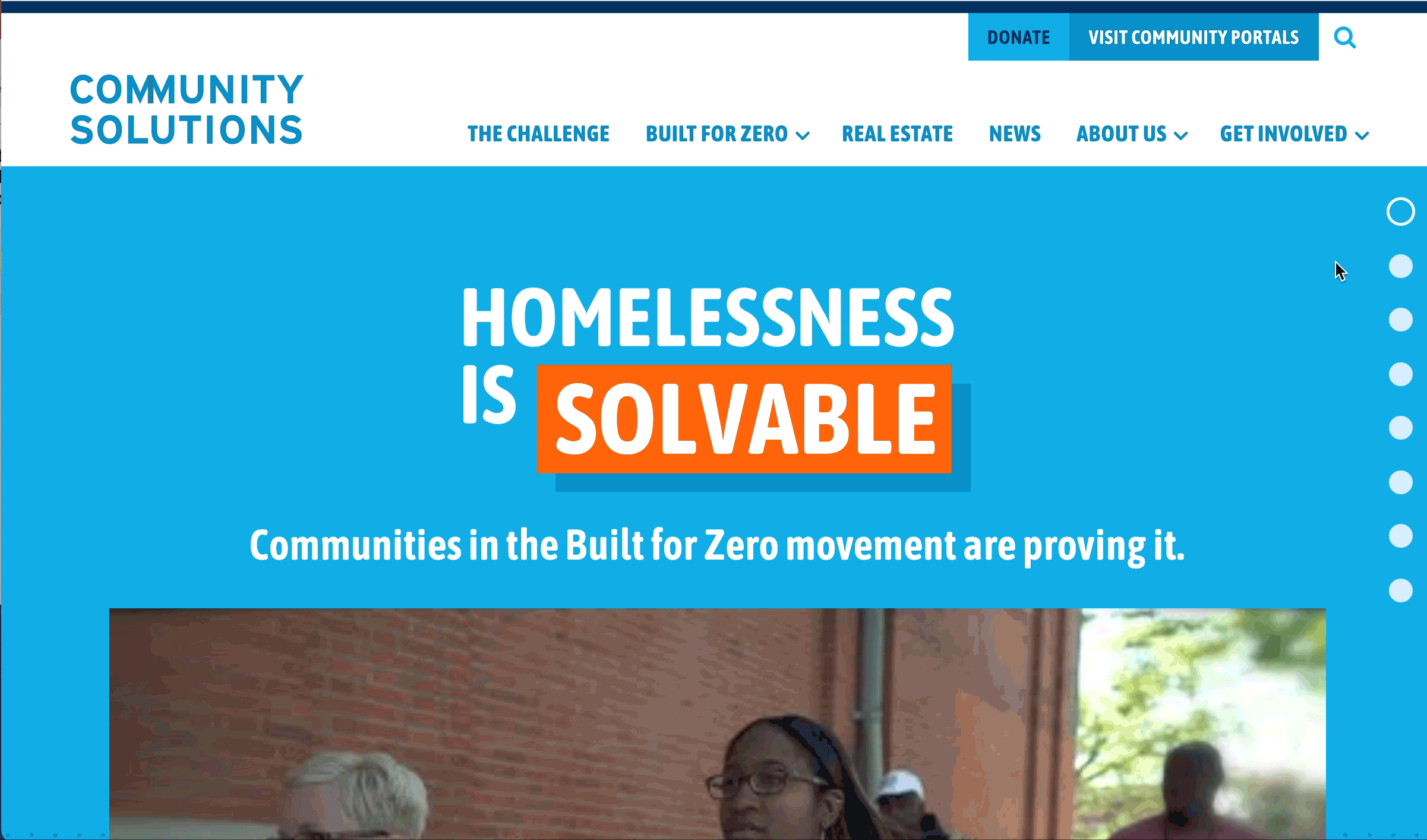 3. Select 'search' or 'list view' on the map.
Or, click on a dot on the map.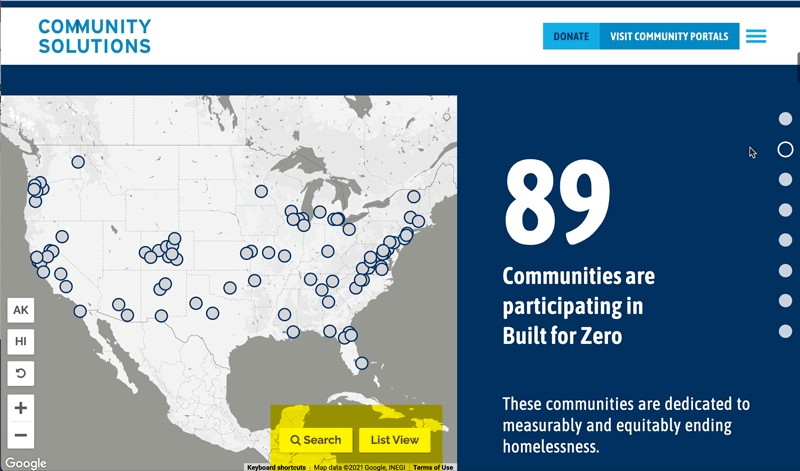 4. Click on your community's name to learn about their progress toward reducing and ending homelessness.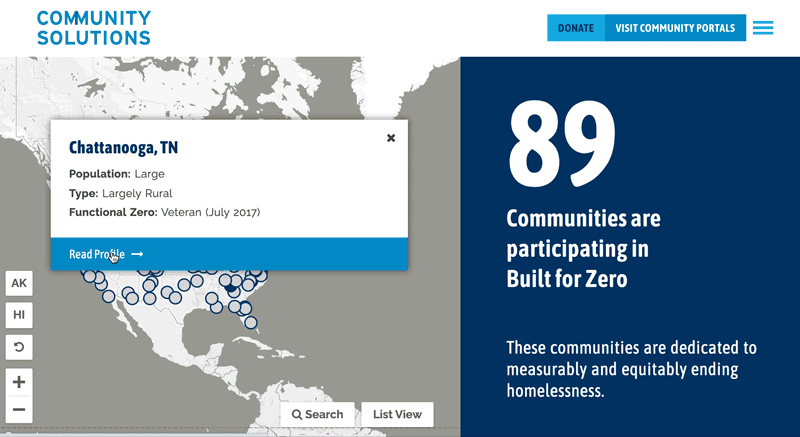 What if my community isn't on the map? 😥
If your community is not in Built for Zero, you can start by looking up the Continuum of Care that serves your area.
This may be led by a municipal agency or by a nonprofit organization and will give you a sense of the actors leading your local homeless response system.
Find out what Continuum of Care your city is part of and search for that on the map.
Still no luck?
Ask your elected officials to see if they commitment to measurably and equitably ending homelessness.