Throughout the 2022-2023 Action Cycle, BFZ community teams have been participating in one or more cohorts designed with specific goals and led by expert coaches. Read on to learn more about the work being done in Large City Last Mile!
What is the Large City Last Mile Cohort about?
This cohort includes several large cities working to reach functional zero for chronic or veteran homelessness. Teams in this cohort have demonstrated they have high-performing systems but must overcome structural barriers to reach and sustain functional zero. Using an "all hands on deck" problem-solving approach, the Large City Last Mile Cohort has been designed to leverage the full capacity of the Built for Zero staff, along with its partners and resources, to address structural challenges within each city.
Coaching support for the Large City Last Mile Cohort is provided by Kally Canfield, System Improvement Advisor, Large Cities.
What's considered a large city?
We have defined large cities as:
1) communities that have been designated as a Major City Continuum of Care by HUD or
2) communities where the principal city within the Continuum of Care is designated as a "large" city according to National Center for Education Statistics AND a substantial homeless population is residing within the principal city boundaries (according to the Annual Homeless Assessment Report and by-name data, if available).
Communities in Large City Last Mile are:
Working toward reaching functional zero for a specific subpopulation in a large city context, with the goal of reaching this milestone by July 2026
Setting strategies to increase outflow and decrease inflow while also making other general system improvements
Drafting a timeline for meeting their community's functional zero threshold and six-month milestones to getting there
Surfacing new funding and resource opportunities and/or policy changes federally or locally that can support this effort
Leveraging resources and relationships throughout Community Solutions to help problem-solve and meet the needs and gaps identified to reaching the functional zero threshold
Cohort Launch Date: May 2022
One word that best describes the Large City Last Mile Cohort: innovation
---
Meet the coach for the Large City Last Mile Cohort!
Kally Canfield
System Improvement Advisor, Large Cities
Pronouns: she/her/hers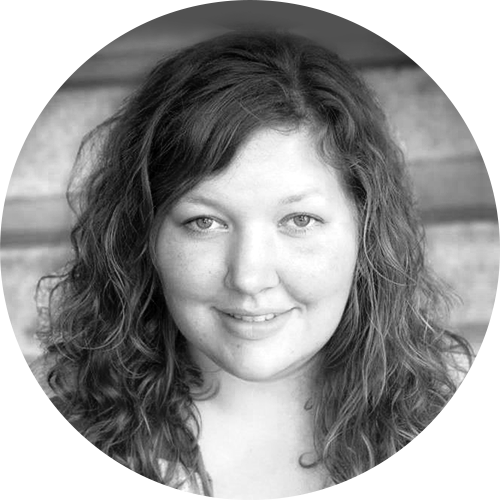 Q: Can you tell us more about your position in Built for Zero?
A: I am a System Improvement Advisor working with Large Cities that are participating in Large City Last Mile. I joined Built for Zero after spending nearly a decade working on the ground for a local nonprofit in Washington, D.C. My experience ranges from working in home health, behavioral and mental health, Permanent Supportive Housing case management, Rapid Rehousing and Prevention services, as well as effective team development and leadership.
I managed a large Supportive Services for Veteran Families program in Washington, D.C., and served as co-chair for the DC Interagency Council on Homelessness Veterans Workgroup for many years prior to joining Built for Zero. No matter the position I've held, client-centered practices, building partnerships, and system-level improvements have always been at the forefront of my work. I have a MBA with a concentration in nonprofit management and a B.A. in Sociology with a minor in Social Work. 
Q: What are you most excited for this cohort to do?
"Each of these teams is incredibly innovative, and they are paving the way for doing something that hasn't been done before."

kally canfield
A: I'm most excited to see communities in this cohort reach functional zero for a subpopulation in the context of a large city. We've been able to show that homelessness is solvable in some communities — a lot of them being mid- or small-sized — but this hasn't been done in a large city yet. These communities are dedicated to making homelessness rare, brief, and non-recurring for everyone.
I'm most proud of the incredible work that these communities do every day, and we are continuously learning from them and from each other. They've really brought all key players to the table working towards the shared aim of reaching functional zero. Each of these teams is incredibly innovative, and they are paving the way for doing something that hasn't been done before.
Do you want to learn about other Built for Zero coaches and cohorts?