Throughout the 2022-2023 Action Cycle, BFZ community teams have been participating in one or more cohorts designed with specific goals and led by expert coaches. Read on to learn more about the work being done in Foundations for Results!
What is the Foundations for Results Cohort about?
Foundations for Results is a six-month cohort that supports communities in completing the final steps of achieving quality data and beginning to operationalize their data sets for systems improvement.
Coaching support for Foundations for Results is provided by Alyssa Keil, System Improvement Advisor, Coordinated Entry, and Tia Lurie, Data Coaching and Performance Advisor.
Communities in Foundations for Results are:
Planning to complete the All Singles Scorecard and achieving data reliability.
Digging deep into data and system challenges and identifying major barriers to attaining quality data.
Institutionalizing system capacity and increasing key skills among staff.
Developing implementation plans for community-wide Coordinated Entry policies and procedures.
Identifying equitable and population-appropriate triage and assessment tools and practices.
Expanding data sets to include non-HMIS and adjacent systems, as well as system-wide information on housing assets and subsidies.
Preparing data to be used for improvement practices and in the work of future cohorts.
Cohort Launch Date: September 2022
One word that best describes the Foundations for Results Cohort: Building
---
Meet two of the coaches for the Foundations for Results Cohort!
Alyssa Keil
System Improvement Advisor, Coordinated Entry
Pronouns: she/her/hers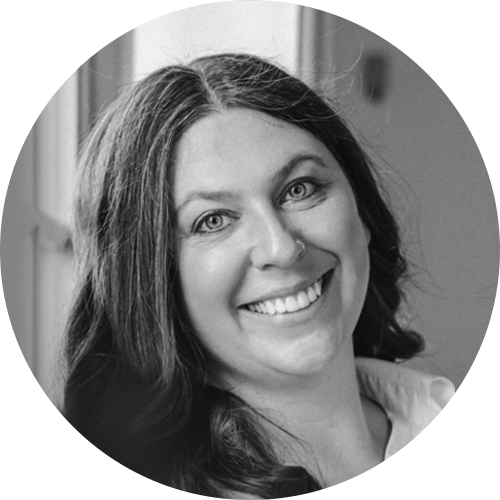 Q: Can you tell us more about your position in Built for Zero?
A: In my role as a Systems Improvement Advisor on the Large Cities team within Built for Zero, I support large cities working to end homelessness for one or more populations. Before joining Community Solutions, I oversaw a rapid rehousing program for households fleeing domestic violence in New York City. I have a Master of Business Administration with a concentration in nonprofit management from the University of Denver.
Q: What are you most excited for this cohort to do?
A: I am most excited for these teams, however long they've been involved in Built for Zero, to start seeing all of their work reflected in their data. As these communities reach quality data, they will really be able to start visualizing the work that will need to be done in the reduction phase.
I'm also looking forward to spending more time with these teams as they dive into non-HMIS data sets, which can be one of the biggest barriers to building an equitable homeless response system. Homeless Management Information Systems and coordinated entry are often limited in the number and type of programs they include, but a quality by-name list will be more expansive and include more people experiencing homelessness.
During this cohort, we will work to bring different types of providers into the fold — whether they are culturally-specific organizations, domestic violence shelters, or other providers who do not receive funding from their local Continuum of Care. These are all types of organizations that should be included, but often times are not when communities are just getting started.
Tia Lurie
Data Coaching and Performance Advisor
Pronouns: she/her/hers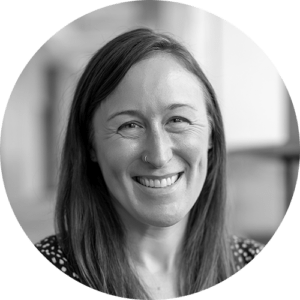 Q: Can you tell us more about your position in Built for Zero?
A: As part of the Built for Zero Team, I help communities understand and use quality data to enhance and sustain their efforts to end homelessness.
Before joining Community Solutions, I spent six years in the homeless and housing services field focusing primarily on survivors of domestic violence, including managing a domestic violence shelter and administering a variety of housing programs.
The majority of my career has been spent in direct community services, including serving as an AmeriCorps VISTA member in Santa Rosa, California, and working with English Language Learners in the Sunset Park neighborhood of Brooklyn, New York.
I received my Bachelor's degree from Wright State University in International Studies and International Business and when I'm not working, I love to spend my time traveling through South America, gardening, and spending time outdoors.
Q: What are you most excited for this cohort to do?
A: I'm most excited to see the results from the amount of work these communities are putting into improving their data systems. All the work that has been done up to this point has been building on itself, and there's been a lot of great learning that has been happening.
It's also been great to see the commitment of these communities to the foundational work, culminating in their ability to achieve quality data. These teams have worked to really, truly assess their systems. They have looked deep into the aspects that they want to and need to improve, and have made necessary changes.
The communities in Foundations for Results have been asking some really hard questions and learning a lot, and I think it's going to pay off in the end.
Do you want to learn about other Built for Zero coaches and cohorts?