---
Building equitable systems
The systems responding to homelessness have not historically been designed to identify or address racial disparities. Unsurprisingly, people of color — particularly Black and Native Americans — experience disproportionately higher rates of homelessness.
This also means that people of color are at risk of experiencing worse outcomes throughout the housing process.
Any system that is not set up to identify and respond to inequity is likely to reproduce — or even deepen — the problem. But it does not have to be that way.
Working with racial equity leaders, homeless services staff, and people with lived experience of homelessness, we created a framework for measuring and improving key indicators of a racially equitable homeless response system and are developing interventions for tackling each indicator.
Indicators of a Racially Equitable Homeless Response System
Already, communities have used the framework to take action. Charlotte and Mecklenburg County, North Carolina, for example, analyzed system decision-making power, surveying agencies and organizations to understand if each racial and ethnic group affected by policies had a position at the table and in leadership roles.
"Of course our main goal is that we have equitable goals throughout the Continuum of Care," said Shamika Agbeviade, Homeless Management Information System Administrator for Mecklenburg County Community Support Services. "Through this assessment, we can find out what we're dropping the ball on so there are more equitable outcomes in the community."
---
Learnings
In the course of finalizing the framework, we learned there are four critical areas where communities want to track progress.
1. Equitable system decision-making power.
Black, Indigenous, and other People of Color (BIPOC) at all levels of the homeless response system have decision-making power to influence the design of the system.
Practitioners in the field found that decision-making power — which could influence key elements like governance, policies, and procedures — are essential to sustaining improvements in equitable outcomes and lived experience.
2. Lived experience.
BIPOC receiving services from the homeless response system have experiences that preserve their dignity and have their needs met in a timely manner.
As with any system of care, the homeless response system's outcome data only tells us part of the story. Qualitative data around the experiences of people being served by these systems is vital. People with lived experience of homelessness helped us hone in on "timely services that preserve dignity" as a more relevant expression of what is commonly thought of as customer satisfaction in other sectors.
3. Quality data.
All people experiencing homelessness have access to the system and are known by name in real-time. Communities accurately collect data around race, ethnicity, and socioeconomic conditions.
Unpacking system outcomes for those who are underserved requires comprehensive, person-level data, both quantitative and qualitative, that can be disaggregated by race and other factors. Currently, many communities do not track race and ethnicity data or other socioeconomic data to inform and guide the system changes that are necessary to implement.
4. System outcomes.
Communities close all racial and ethnic disproportionality in housing placements, returns to homelessness, and the average length of time experiencing homelessness, from identification to housing placement.
Quantitative metrics on disparities in outcomes across groups can help illuminate who systems might be failing today. For example, by tracking rates of returns to homelessness after being housed, we can understand the effectiveness of the support provided and the sustainability of interventions. By looking at rates of exit from homelessness to permanent housing, we can understand how resources are being allocated and who is being underserved by homeless response systems.
---
Milestones
100% of newly enrolled Built for Zero communities committed in principle to work toward the framework of a racially equitable system in their 2021 work. They are now working on the adoption of key behaviors tied to this commitment.
We established a Racial Equity Portfolio to support our coaching team in building the capacity of communities to achieve equitable outcomes.
We continued to partner with C4 Innovations to help staff at Community Solutions and in Built for Zero communities improve their knowledge and skills around partnering with people with lived experience of homelessness and improving the experiences of Black and Indigenous people and other people of color who interact with the homeless system.
We added the ability to include race and ethnicity data as a requirement for achieving a quality, by-name list.
Key Terms
BIPOC stands for "Black, Indigenous, and People of Color."
By-name list is a comprehensive record of every person in a community experiencing homelessness, updated in real time. Using information collected and shared with their consent, this data is updated at least monthly to enable collaboration and accelerating housing placements.
---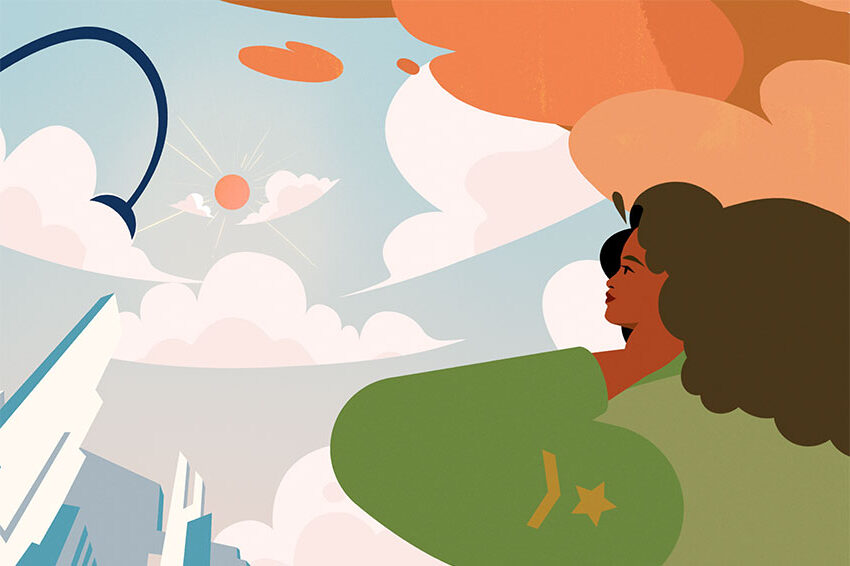 The future we can build, together
It's 2026. Homelessness is no longer seen as intractable, and ending it is no longer seen as exceptional. It's expected.