January 2019
Brownsville Community Land Trust
The Brownsville Partnership proposes the Brownsville CLT to create and preserve permanently affordable housing, with the goal of protecting current Brownsville, Brooklyn residents and giving the community agency over their future by involving them in the development process.
February 2019
Abilene ends veteran homelessness
By using data, collaboration, and innovation, Abilene, Texas becomes the ninth community in the country to end veteran homelessness as part of Built for Zero. "I came into this field by personal experience. So I look at every homeless veteran, and think: that's me," said John Meier, the community's Built for Zero lead.
March 2019
Our first appearance at SXSW
At our first SXSW appearance, we announce our partnership with Kaiser Permanente, and their support for our work to end chronic homelessness in 15 communities. As part of the new partnership, Kaiser Permanente will provide $3 million over a three-year period to Built for Zero.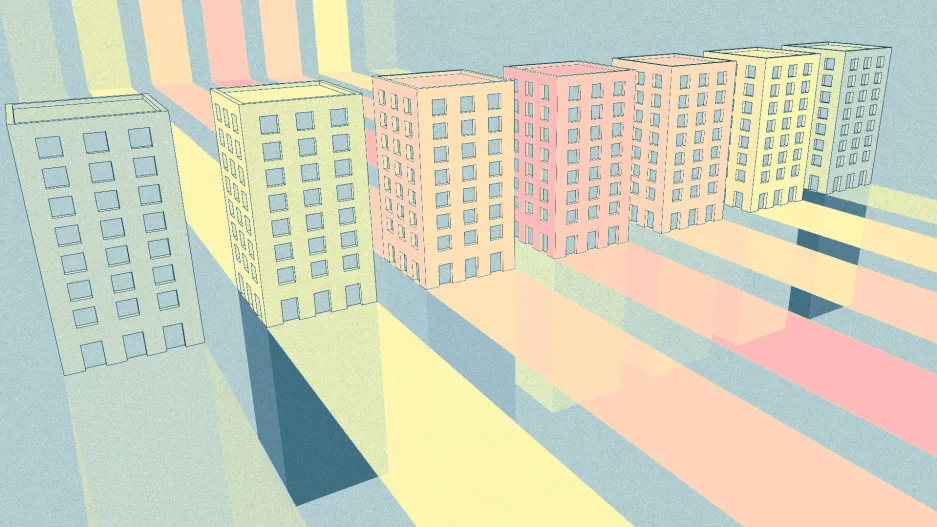 Built for Zero and Tableau Partnership featured in Fast Company
Our partners at the Tableau Foundation announce a $1.3M donation to help 50 Built for Zero communities end veteran or chronic homelessness by 2025, highlighted in a story by Fast Company.
Built for Zero Canada launches
Our first successful large-scale change partner, the 20,000 Homes Campaign in Canada, achieves a tremendous milestone: crossing its 20,000 person housing threshold. The campaign relaunches as Built for Zero Canada.
Going far, together
Communities told us that they need something else to get across the finish line to ending and sustaining homelessness: each other. Over 400 people across 60+ communities and our partner organizations join us at the Atlanta Learning Session, for two days of celebration, collaboration, and learning from one another.
April 2019
Stanford Social Innovation Review features Built for Zero
"By putting people at the center of the work and using data to monitor progress, Built for Zero communities are shrinking the problem from the bottom up, in contrast with previous attempts to regulate from the top down." The Stanford Social Innovation Review highlights how communities best serve people experiencing homelessness in The New Practice of Public Problem Solving.
May 2019
NPR's Planet Money features Community Solutions
On NPR's Planet Money, Built for Zero co-director Jake Maguire shares how critical quality, real-time data on everyone experiencing homelessness is for communities working to solve the complex issue.
June 2019
Malcolm Gladwell's Solvable Podcast features President Rosanne Haggerty
Rosanne Haggerty speaks with Malcolm Gladwell about how Built For Zero communities are ending homelessness, on the new #Solvable podcast.
July 2019
Lake County ends veteran homelessness
Lake County, Illinois, becomes the 10th community in the nation to reach Functional Zero on veteran homelessness. "People think ending homelessness is not achievable, because the system wasn't designed to end it — it was designed to manage it," said Brenda O'Connell, Lake County community lead. "But if you redesign it with zero in mind, it can be ended."
Phoenix is out to end veteran homelessness—across 9,224 square miles
By leveraging data and collaboration, Phoenix, Mesa, and Maricopa County cut veteran homelessness in half on their journey to end veteran homelessness across a sprawling 9,224 square miles. Their remarkable progress is highlighted in a video by the History Channel and our partner Quicken Loans.
August 2019
A Sneak Peek of the Swift Factory
We get a first look at the Swift Factory, a hub of job growth, economic development, and community health that the Hartford, Connecticut, team is bringing to fruition after 10 years of dedicated work.

Discover Together Brownsville (DTB) Books for Brownsville
United for Brownsville (UB) hosted the Books for Brownsville roundtables to build on early literacy/language strategies and guidance for service providers shared directly by families raising young children in Brownsville, Brooklyn. The UB team developed a family tip sheet, designed a curriculum to be shared in a literacy workshop, and 20 service providers put the team's methods into practice along with books, literacy materials, and other resources.
September 2019
Discover Together Brownsville (DTB) Family Co-Op
The Family Co-Op, inspired by work piloted by Scholastic Education, the Yale Child Study Center, and the community of Grundy County, TN, is launched on September 14th, after local stakeholders noted weekend programming as a significant service gap in the community. This two-generational program brings together young children and their caregivers for free, fun, and educationally-enriching weekend programming in underutilized Brownsville spaces.
October 2019
Case Conferencing is Key
More than 550 problem-solvers from 75 communities joined us in Denver for our largest Built for Zero Learning Session to date. We welcomed our biggest class of new communities since the movement started (16!) and celebrated milestones on the journey to creating a lasting end to homelessness.
Brownsville Partnership's 7th Annual Hope Summit
Residents and partners came together for the Brownsville Partnership's 7th annual Hope Summit. They covered health, housing, access, and racial equity, and discussed the reactivation of Livonia Avenue corridor, in alignment with the Brownsville Plan. Community Solutions is developing the Livonia 4 site, which will include 420 units of affordable housing, a supermarket, cafe, commissary kitchen, rooftop greenhouse, and a ground-level recreation facility.
Michael's Place to Call Home at the Conway Residence
Michael is a veteran who used to experience homelessness. But now he has a place to call home at our John and Jill Ker Conway Residence in Washington, D.C. His story is featured in a moving video created by J.P. Morgan Chase, Co."Now I have a roof to groove under," he said, "And I'm so thankful."
CityLab 2019 with Amazon Web Services
Built for Zero communities are unlocking insights from their real-time data through visualizations, powered by Tableau and hosted by Amazon Web Services. AWS and Community Solutions team up at CityLab 2019 in Washington D.C. to spread the word about how data and technology can accelerate efforts to end homelessness.

The Home Depot Foundation helps create a home for our veterans
The Home Depot Foundation rallies its forces to help renovate the courtyard at Abrigo Apartments, which provides a home to veterans experiencing homelessness in Metro Denver. They rolled up their sleeves to install benches, build planters, and improve landscaping.
November 2019
Colorado communities partner with Kaiser Permanente Colorado and Division of Housing to end homelessness
Kaiser Permanente Colorado, Community Solutions, and the Colorado Department of Local Affairs' (DOLA) Division of Housing (DOH) announce the creation of a cohort designed to end chronic homelessness in Colorado. The cohort of Colorado communities includes metro Denver and five other local communities: Fremont County, Mesa County, El Paso County (Pikes Peak Community of Care), Pitkin, Garfield, and Eagle counties, and Larimer and Weld counties.
Bergen County appears in national campaign
The story of how Bergen County, New Jersey ended veteran homelessness is featured on the CNN home page. Our partners at Quicken Loans created a microsite that details the state of the Built for Zero movement, including voices from the communities leading it.
Built for Zero featured at the 2019 Tableau Conference
We shared how critical data is to measurably ending homelessness at the 2019 Tableau Conference with the Tableau Foundation. Built for Zero communities are tracking their progress through real-time data visualizations, powered by Tableau Software.
Veterans in Built For Zero communities featured in national campaign
Four veterans housed by Built for Zero share their stories in a national campaign by Quicken Loans. The campaign includes a commercial that aired during the Macy's Thanksgiving Day Parade, as well as each individual's stories and the communities that came together to support them.
December 2019
Core and shell construction on the Swift Factory is complete
The Swift Factory's interior fit out, a.k.a. the process of adding final furnishings and equipment, is scheduled to begin in early 2020. The Hartford team is working to secure tenants for the remaining available spaces in the factory, and bring in last-mile funding to make the interior spaces beautiful and functional. Swift Factory is expected to open to the public in late spring of 2020.
Eliminating inflow into homelessness in North Hartford, CT
We're applying our data-driven approach to eliminate inflow into homelessness in the two North Hartford zip codes with the region's highest rates of homelessness. Our goal is to reach zero inflow by December 2021—stay tuned for more updates on this innovative new stream of work.


The Adelaide Zero Project achieves quality data
Built for Zero Adelaide, Australia becomes the first community outside of North America to achieve a quality by-name list for unsheltered homelessness, a critical milestone to ending homelessness across the region. This means that the Adelaide community can collect and act upon information about every person experiencing street homelessness at any given time, using this data to observe and improve the dynamics of their system.
---
Your support creates even more milestones on the journey to achieve a lasting end to homelessness that leaves no one behind.