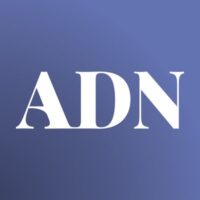 Providence invested in that strategic plan, and the coalition now maintains the HMIS and an accompanying dashboard that gives service providers near real-time information to help the system be more responsive to emerging needs of Alaskans experiencing homelessness.
While the idea of data itself may not sound very exciting, the results can be. Bean's Cafe recently completed a Geographic Information System project that mapped income and use of food program benefits and overlaid it with every food source in the city to identify areas where it's harder to access healthy foods. That data will be used to deploy a mobile food distribution truck to the areas most in need — a much more precise and targeted approach.
"That's a very different way of doing it," Sauder said.
Since then, many other partners have invested and the result is a greater focus on data and systems change. Anchorage is now a pilot community for Built For Zero, a national movement of cities that use a disciplined approach to data to inform community-wide response to homelessness. The goal is to reach "functional zero," a sustained end to chronic homelessness for a population. So far, 14 cities have reached functional zero among veterans, and five have achieved functional zero across all demographics.