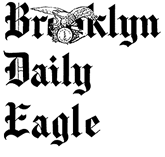 BROWNSVILLE — Building on a session on public housing at the recent Municipal Art Society (MAS) Summit for New York City, the MAS is launching "The Brownsville Revitalization Initiative" in partnership with Rosanne Haggerty and her colleagues at Community Solutions.
The goal is to look at the challenges and opportunities in Brownsville's under-developed asset of public housing.
The two organizations have selected Brownsville because it has the highest concentration of public housing units in the city.
As a consequence of concentrated poverty and poor land use patterns, economic development has not taken hold, leaving the area with inadequate employment opportunities and minimal commercial amenities, according to the MAS.