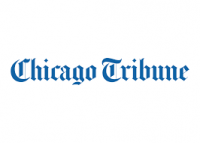 Can we end homelessness? Community Solutions, a New York-based nonprofit, thinks we can — and the MacArthur Foundation is awarding the group a five-year, $100 million grant to help prove it.
When you think of seemingly intractable societal problems — the sort of issues the MacArthur's 100&Change program is designed to address — homelessness is perhaps the epitome. Community Solutions has developed a framework that's been deployed in more than 80 U.S. locations to better coordinate services available to people who are homeless. The goal is not to manage or control homelessness, but to end it.
Fifteen of those participating communities, including Rockford, have brought U.S. military veteran or chronic homelessness rates down to "functional zero" — meaning that homelessness among these populations is rare and brief, as the number of new cases in a city do not exceed a city's ability to provide housing. Individuals who are chronically homeless typically account for a fraction of the overall homeless population, but they use a disproportionately high number of services due to disabilities and longer stints on the streets.
"Homelessness is curable," said MacArthur President John Palfrey in a statement announcing the grant, which aims to encourage durable solutions to significant problems. "More than 568,000 people experienced homelessness on a given night in the United States, before the pandemic. Community Solutions has proven that people do not have to live this way. Its racially equitable response is primed for this moment."
Rosanne Haggerty, president of Community Solutions, said the MacArthur Foundation grant will allow the organization to expand its work to 110 communities with the aim of ending chronic or veteran homelessness in 75 of those areas. Six of the 20 largest U.S. cities already participate; although the city of Chicago is not one of them, suburban Cook County is involved in the program.