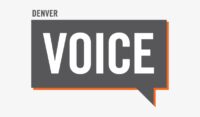 Kaiser Permanente and Community Solutions, a national homeless advocacy nonprofit, are teaming up to convert 100 apartments into supportive housing units for Denver's homeless veterans.
Overall, the two entities spent $19.8 million through a creative financing initiative to acquire the Avon North and Avon South apartments located at 2850 and 2880 S. Federal Blvd. in southeast Denver. The buildings will be converted into supportive housing within the next two years, and residents will be allowed to move in on a rolling basis as units become available.
"Housing is the foundation to any lasting solution for homelessness," Mayor Michael Hancock said in a statement. "These acquisitions are a welcome addition to our community's inventory of income-restricted units."
The acquisition is part of the Built for Zero (BFZ) campaign that is championed by Community Solutions. BFZ requires participating cities to adopt a data-driven approach to ending homelessness for specific groups such as veterans, or those experiencing chronic homelessness.
Denver has been a part of the BFZ network since 2015., which includes more than 100 communities across the country. According to Denver's Five-Year Strategic Housing Plan, the City wants to achieve "functional zero" veteran homelessness by 2025, a metric that means Denver would have enough shelter space to house its homeless veterans and systems in place to make future homelessness brief and one-time for this group.