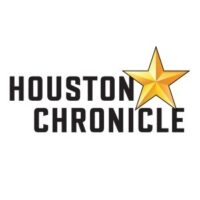 Put down your phone and meditate, they say. It's good advice, but Cecilia Conrad suggests another remedy — to immerse yourself in 105 shockingly optimistic world-changing proposals that she has collected as CEO of Lever for Change and a Managing Director at the John D. and Catherine T. MacArthur Foundation. Call it "hopescrolling." Op-Ed Editor Raj Mankad spoke with her, hoping for a bit of relief from the crushing weight of the daily news. It turns out her role as a conductor of the world's biggest dreamers has roots in Texas, where she grew up in a house of civil rights trailblazers.
…
CC: We have six projects overall. Community Solutions acts as a field catalyst. Their goal is to eradicate homelessness.
For many of us, this seems, oh gosh how are we going to do this? Their approach relies on extensive data collection and tracking, making sure that the services that are available are matched up to the needs of the individual person. Many of the communities they work with have achieved basically zero homelessness in veteran populations. This group will continue to work with veterans, but also the chronic homeless population. It is an ambitious and bold goal, but this team has a plan and they have shown they can do it. All of our projects have some evidence of effectiveness, that they have already succeeded.