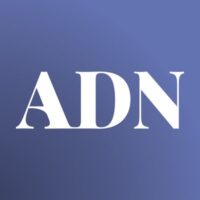 More than 10,000 Anchorage families live in poverty, with a looming risk of homelessness, and hundreds more already stay in temporary shelters, a number expected to rise amid the coronavirus pandemic, said Lisa Aquino, executive director of the Anchorage-based nonprofit agency. With grant funding from Amazon chief executive Jeff Bezos, Catholic Social Services expects to make a serious dent in Anchorage's home crisis as it relates to kids and their families.
"Our goal is really about creating a generation of children who haven't experienced the trauma of homelessness," said Aquino, standing in the backyard of Clare House, a shelter for homeless women and children in Spenard.
Ending family homelessness means achieving "functional zero," said Aquino. It doesn't mean families will never become homeless. But if they do, help will be readily available to get them housed before the next needy family comes along.