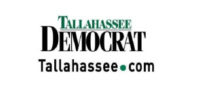 Leon County will join 68 other communities in a nationwide campaign looking to end widespread homelessness among veterans within the next two years.
More than 300 homeless individuals in the Tallahassee area are expected to benefit from the sweeping 31-state program. It will follow President Barack Obama's plan of ending veteran homelessness by December 2015 and overall homelessness by December 2016, working with more than 230 local nonprofits, organizations and government agencies.
In Tallahassee, the Big Bend Homelessness Continuum of Care was selected through a national application process that puts it in the position to help with the initiative Zero: 2016.
Leon County Commissioner Kristin Dozier, who is the chair of the newly developed group, said that in the past few years there has been a focus in Leon County on providing coordinated health, psychological and workforce services. This initiative will focus more on veteran homelessness, she said.
With the changes surrounding The Shelter on Tennessee Street — its service will be expanded and it is set to soon be relocated — the opportunity to provide extra resources to fight homelessness is exciting.
"Faced with an enormous challenge, something that could have gone badly," Dozier said, "it turned into something good."