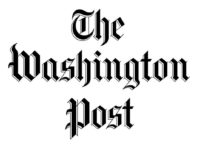 Montgomery County has effectively ended veteran homelessness after a half-million-dollar push to create housing for people who joined the military and then found themselves struggling after their service.
"Montgomery County now has a coordinated and efficient system [for veterans] to move quickly from homelessness to permanent housing," County Council member George L. Leventhal (D-At Large) said in a statement. "Providing a stable home for our veterans is simply the right thing to do for those who have sacrificed so much for our country."
The Montgomery County Coalition for the Homeless announced the milestone after a whirlwind campaign in which the organization helped house more than 50 veterans and their families in less than a year, many of them in the past three months.
Susie Sinclair-Smith, executive director of the coalition, said she hopes the county's success in eradicating homelessness for one long-troubled segment of the population will demonstrate that homelessness is not an unsolvable issue or a timeless fact of urban life. Instead, it is a fixable problem for all groups, not just veterans, she said.
[First family visits D.C. shelter to highlight homeless veterans' plight]
"It really bolsters our community's understanding that homelessness is not acceptable. We can solve what I think is viewed as an in­trac­table problem."
The Obama administration prioritized veteran homelessness in an ambitious plan that aims to eventually end all homelessness in the country. In 2010, the administration declared it wanted to house all veterans by the end of 2015.
While that goal has not been met nationwide, more than 1,000 jurisdictions have pledged to achieve it. The Department of Housing and Urban Development has officially recognized 15 jurisdictions that have succeeded, including the large cities of Houston, Las Vegas and New Orleans. Last month, Virginia became the first state to wipe out veteran homelessness statewide.
The Philadelphia Inquirer reported Thursday that Philadelphia had met the goal after housing 1,390 veterans in two and a half years.
Montgomery County had far fewer veterans to house. And it also held itself to a higher standard, Sinclair-Smith said.
The HUD challenge requires that communities get any newly homeless veterans into transitional or permanent housing within 90 days on average. Community Solutions, a New York-based nonprofit organization, sets a different definition: A community must have more capacity to provide homes than the number of veterans who become homeless, on average, each month.
Community Solutions declared the Rockford, Ill., area to be the first place to meet that standard this week. Sinclair-Smith said she expects the organization will certify Montgomery County as the second.