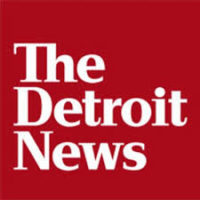 Rodney Warner spent his younger years serving his country in the Persian Gulf. But he returned home to few prospects.
After losing a manufacturing job, the U.S. Army veteran wound up working and living in motels.
"When the economy got bad, I got laid off. My unemployment ran out. I needed somewhere to live," said Warner, 50, who has since been linked up with permanent housing at Piquette Square, an apartment complex for formerly homeless veterans in the city's New Center. "I got here and never left here. I consider that being a positive."
More veterans like Warner may soon get a helping hand through a new commitment from Quicken Loans.
The Detroit-based mortgage lender is dedicating funding and workforce volunteers to support New York-based Community Solutions, a national nonprofit working to eradicate veteran and chronic homelessness in the city and 60 other communities across the country.
"Ultimately, ending homelessness — period — is something that can be accomplished, and I think that everyone here is focused on," Quicken Loans CEO Jay Farner said. "We have a team of 17,000 people who are very excited to get going here."
Farner discussed the new venture with The Detroit News ahead of Tuesday's Community Solutions Built for Zero conference at Cobo Center. The event is hosted by Quicken Loans in partnership with the nonprofit to provide member cities with two days of learning and planning.