An analysis conducted by Dr. Brendan O'Flaherty, a professor of economics at Columbia University, projects an increase in homelessness by 40-45% this year over January 2019, an addition of nearly 250,000 people, if homelessness follows unemployment the way that it has done so in the earlier part of this century.
The U.S. unemployment rate has reached 14.7% — a level unseen since the depths of the Great Depression in 1933. A number of respected models predict unemployment has not reached its peak.
"This is unprecedented. No one living has seen an increase of 10% of unemployment in a month."

Dr. O'Flaherty, professor of economics at columbia university
"This is unprecedented," Dr. O'Flaherty said. "No one living has seen an increase of 10% of unemployment in a month."
This analysis underscores the devastating impact that COVID-19 will have on inflow into homelessness, and Community Solutions urges federal policymakers to address this imminent crisis as they consider the fourth stimulus bill.
Methodology
The model used unemployment projections and data on current homelessness using a standard regression developed by Dr. Kevin Corinth in "The impact of permanent supportive housing on homeless populations," published in the Journal of Housing Economics in 2017. Using data on homelessness and unemployment from 2007 to 2009, it found that for every 1% increase in the unemployment rate, homelessness per 10,000 people increased by 0.65.
The baseline number of people experiencing homelessness was drawn from the Annual Homeless Assessment Report to Congress (AHAR) data from January 2019 — also known as the point-in-time count — which provides an annual estimate of people experiencing homelessness in the United States, nationally and by state. Finally, his model drew on projections for unemployment published by the Economic Policy Institute. In early April, the Economic Policy Institute released state-by-state projections of unemployment for July, with a projected national rate of 15.6%. The Congressional Budget Office's projections released later in April were quite similar, with a projected 16% unemployment rate in the third quarter.
Using these figures, the model estimated the change in the unemployment rate from January 2019 to July 2020 and the resulting increase in homelessness per 10,000 people. The model assumes that these factors and others will hold, and does not account for changes to the housing market, rent, or additional aid to renters.
Findings
Based on this model, the analysis estimated a 40-45% increase in homelessness by the end of 2020, an increase of around 250,000 people. Under this scenario over 800,000 total Americans would be experiencing homelessness by summer.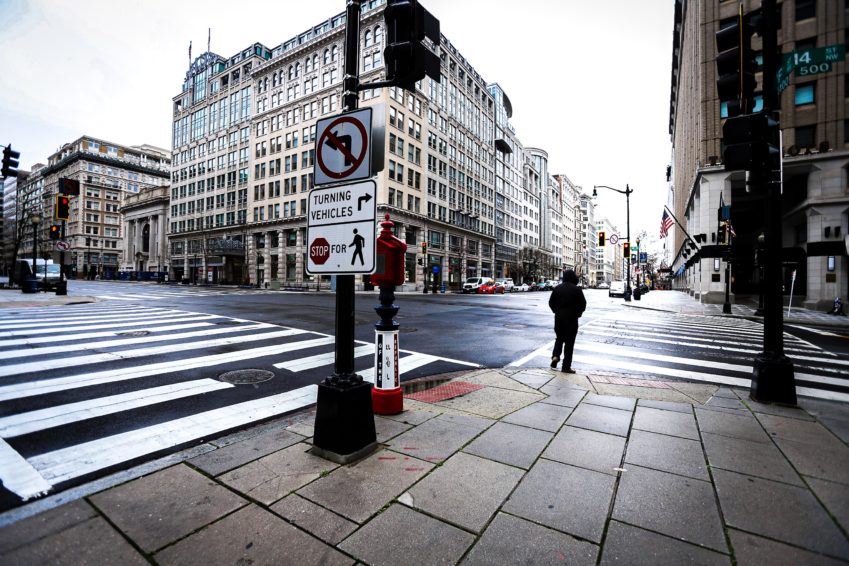 The analysis estimated a 40-45% increase in homelessness by the end of 2020, an increase of around 250,000 Americans.
"If the projections of unemployment being made now turn out to be accurate, and the relationship between unemployment and homelessness follows the historical pattern, and no other major changes occur, that's what we can expect to happen," Dr. O'Flaherty said.
Why These Data Matter
Built for Zero leaders serving homeless populations have expressed deep concerns about the wide-ranging impact of COVID-19 for individuals at risk of homelessness. These concerns range from the short and longer-term impacts of unemployment to the impact of lifting national and state moratoriums on eviction.
Community Solutions believes it is critical for federal policymakers to allocate funding to mitigate expected inflow into homelessness as they consider the fourth stimulus bill and for state and local officials to address this crisis as they implement current CARES funding.
Funding and policies that should be considered include:
$100 billion for Emergency Rental Assistance and Eviction Prevention
A quicker system for distributing prevention funds that does not look like the traditional, slow moving programs we know today;
A national, uniform, and extended moratorium on evictions and foreclosures;
A universal housing voucher program to start paying rents before arrears grow;
Rent forgiveness and extended repayment plans for unpaid rent.