Ten years ago today, we announced that we were launching Community Solutions, a nonprofit that would be "dedicated to strengthening communities to end homelessness."
While our goal of ending homelessness has remained the same, our understanding of what it takes has evolved. Meanwhile, our conviction that it's possible to end homelessness has only grown stronger.
Now we are working with more than 80 cities and counties to measurably and equitably end homelessness. Fourteen of those communities have already solved homelessness for a population.
Today, we are celebrating the insights we've gained over the past decade and all of the many people on this journey with us. Here's what we've learned:
1. Take ownership.
Our own decision to launch Community Solutions was an act of taking ownership over solving the issue of homelessness. In a prior organization, we had dedicated decades to building permanent supportive housing intended to help people experiencing homelessness. While those efforts were critically important and valuable for the residents who made it into our building, we could not ignore the fact that homelessness continued to rise. We learned we could not build our way out of homelessness..
So, we took a different path. We began to work with other agencies, providers, and those experiencing homelessness to understand why homelessness continued to increase across our community.
That decision paved the path to our work today, where we work with communities that have voluntarily stepped up to take ownership of ending homelessness. We know that this can create discomfort, and even divisions as organizations are called to work in new ways, and we witness the challenges that communities face when they take accountability for ending homelessness. Never forgetting the experience of walking that road ourselves, we are proud to support local leaders in making the hard and often painful changes required to create a new reality in their communities.
Our journey has also forced us to take ownership over ensuring racially equitable outcomes. The reality is simple: homelessness disproportionately affects Black and Native Americans. Any effort to improve our homelessness response system that does not center racial equity will exacerbate these disparities. With humility and urgency, we have worked to shift from being part of that problem to being a part of the solution, with support from leaders across the field and in communities.
2. Choose learning over fear.
Within the first few months of launching Community Solutions, we became accustomed to hearing one question: "I know you're working to end homelessness, but what are you actually doing?"
The honest answer was that we were still figuring it out.
As we faced a future with more questions than answers, we developed a strong tolerance for learning through what some might deem failures. There have been many moments of "failure" in our journey — but we've found that pausing at each of those moments in an honest, self-critical way has led to the most important breakthroughs.
In 2014, we announced the completion of the 100,000 Homes campaign. Through this effort, 186 participating communities had housed 105,000 people experiencing chronic homelessness within four years, exceeding our collective goal. Yet despite this incredible demonstration of commitment, no community had ended homelessness. We had to ask ourselves, if the answer to ending homelessness was not simply accelerating housing placements, what was it?
That important question led to the launch of Built for Zero, an initiative of communities dedicated to figuring out what it would take to work back from the goal of ending homelessness, and proving it is possible to count down to — and sustain — zero.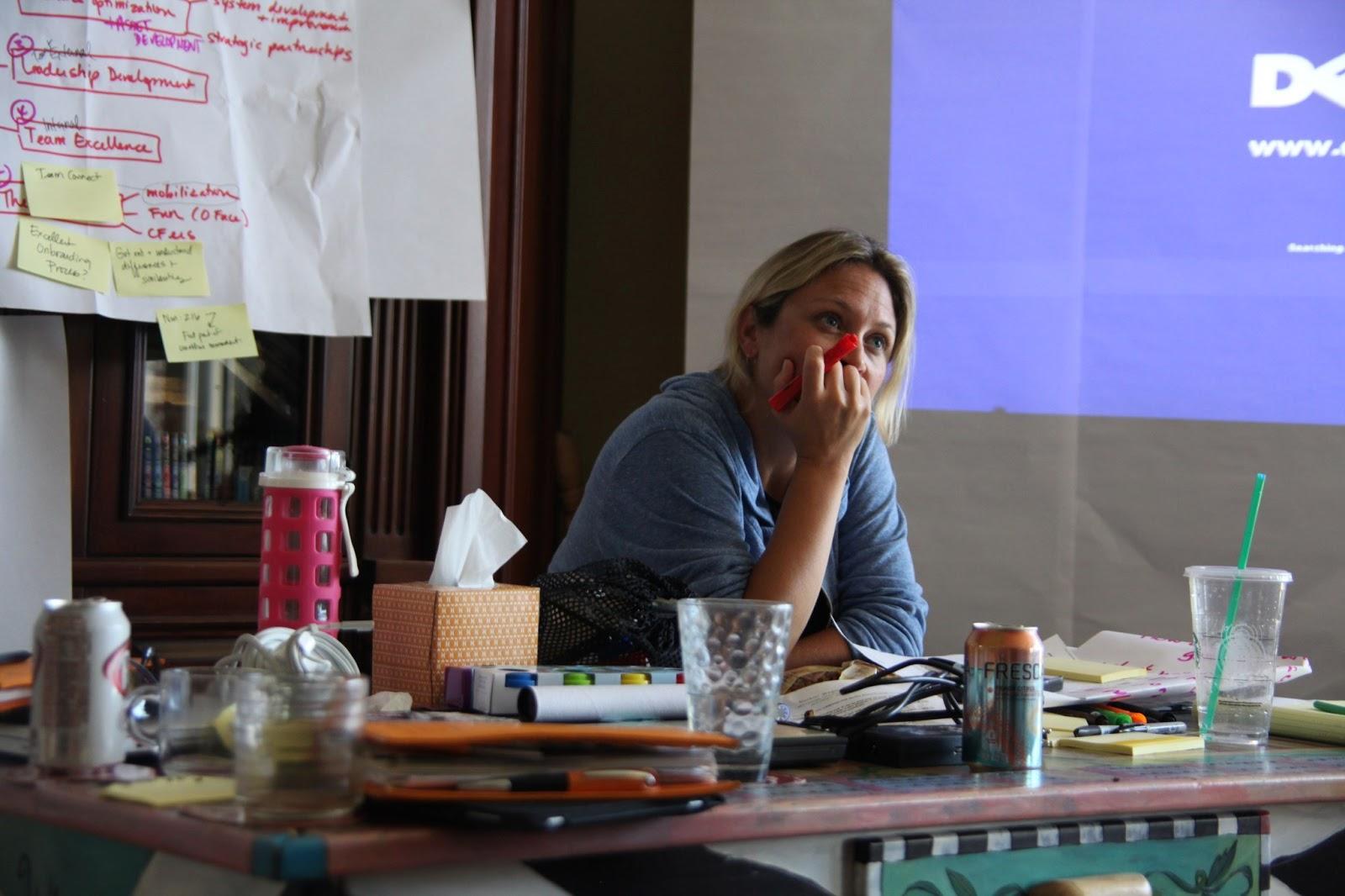 There have been many moments of "failure" in our journey — but we've found that pausing at each of those moments in an honest, self-critical way has led to the most important breakthroughs.
3. Reimagine the problem of, and solution to, homelessness.
By working alongside the communities in Built for Zero, our team has challenged our own notions of the kind of problem homelessness is. We have worked with partners and communities that have pushed the boundaries of conventional wisdom on what it would take to solve it.
Move from focusing on programs to populations.
Through the years, we have come to understand the causes and solutions of homelessness as rooted in systems. Responses to homelessness — which included our own, in earlier days— have been driven by a fragmented world of programs. We have learned that programs operating independently and in silos, despite all of their worthy efforts, cannot solve homelessness. Ending homelessness requires a coordinated system designed to end homelessness for everyone. This requires all of us to collectively shift the focus from how to run good programs to how to drive population-level reductions in homelessness, together.
Incorporate approaches from public health.
Through the years, we have learned that homelessness is not simply a public health problem, but one that yields to public health solutions. Just like other global health challenges, ending homelessness requires a systems approach that is collaborative, iterative, data driven, focused on outcomes at a population level, and aimed at prevention.
Embrace quality improvement as the key discipline for solving homelessness.
In 2012, we went all in on our commitment to quality improvement (or the science of improvement) as a key discipline for solving a complex problem like homelessness. Through our partnership with the Institute for Health Care Improvement, our Beth Sandor became our first fully trained quality improvement advisor. When Community Solutions launched Built For Zero in 2015, quality improvement became the bedrock of how both the organization, and Built for Zero communities, work to end homelessness. Quality improvement offers practices grounded in "systems thinking," or the idea that outcomes are the product of systems, and that improving outcomes requires changes to the system itself. From manufacturing, to health care, and now to homelessness, the science of improvement offered us key insights on the importance of coordinating around a shared aim; establishing a nimble, integrated team; using real-time data; and bringing all these pieces together to test ideas in real-life environments.
Understand that accountability must begin with shared aims and measurement.
Without accountability for measurable outcomes, we are at the mercy of good intentions. Ending homelessness requires establishing shared ownership for the problem across a community, and a shared way to measure and understand whether it is collectively moving us toward that goal. Communities have described the culture shift that comes with this change toward thinking in terms of populations. It requires moving from a mentality of "my client" to "our clients." It asks communities to define success by whether the overall number of people experiencing homelessness is going down, and whether that progress is happening in an equitable way.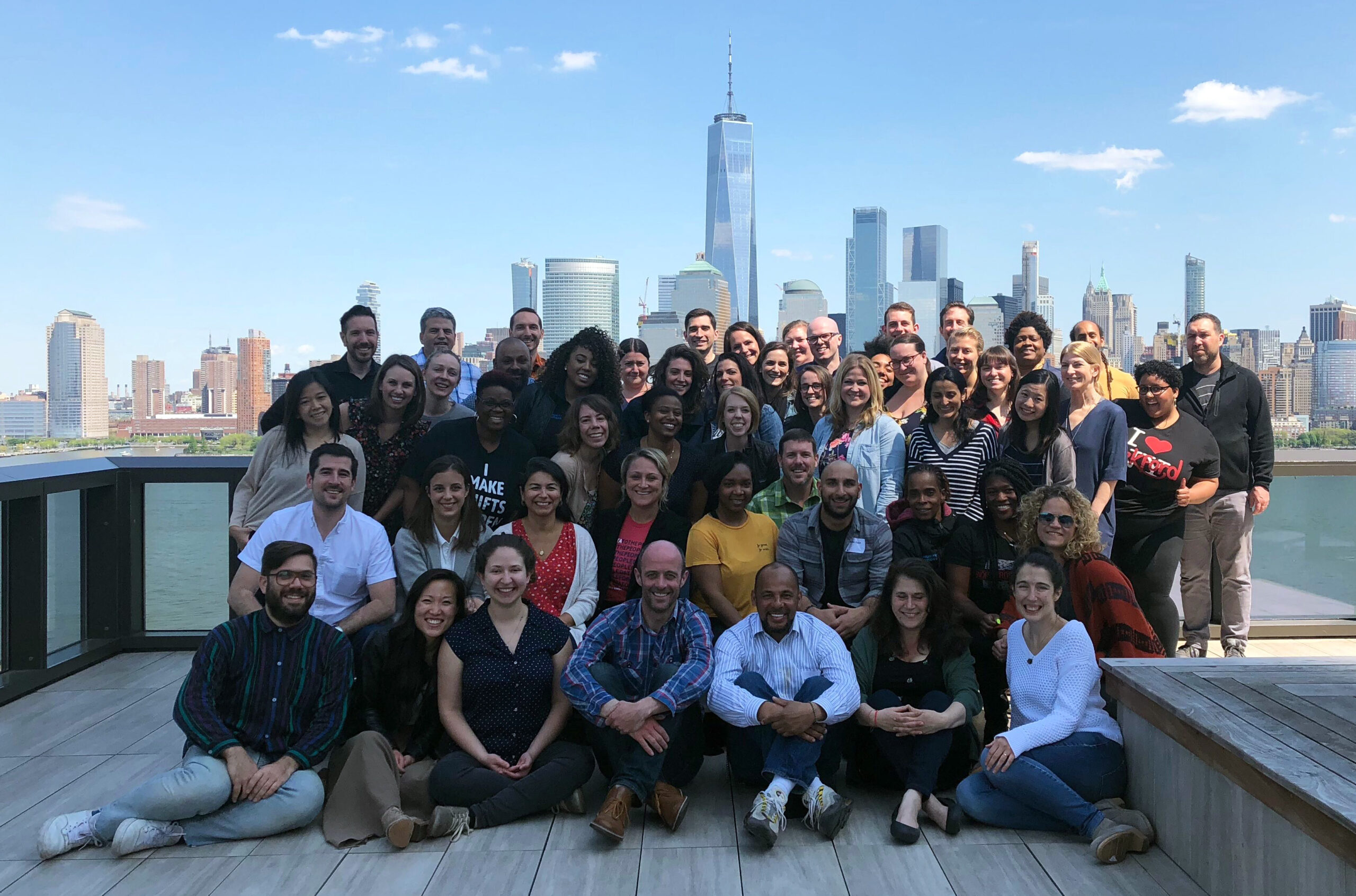 4. Believe and prove that homelessness is solvable.
In the next five years, we are committed to reaching a tipping point for ending homelessness in the United States. This goal — articulated as part of the MacArthur Foundation's 100&Change award — we aim to help 75 communities reach functional zero for at least one population, and to create conditions that will help all communities accelerate their journeys to zero.
This will require us to continue learning our way forward on many critical questions. For example, how does a community create a system that can continuously prevent inflow into homelessness? What governance structures will enable communities to drive population-level reductions? How can communities build equitable homeless response systems? How can communities more nimbly and quickly address housing gaps that stand in the way of zero?
These challenges will require us to continue to learn from and alongside all of our communities, partners, and friends of the movement. Together, we will need to keep taking ownership, choosing learning over fear, and reimagining the problems and solutions to homelessness.
We are grateful to all that have brought this movement to where it is today, and for the future we will build together: where homelessness is rare, brief, and never a way of life.